No Gluten, No Problem,
 with more than 700 blog posts under our belt.
As we look back on 2015, these posts were the most popular of the year. They included some recipes, of course, but also some commentaries on various major pop culture developments: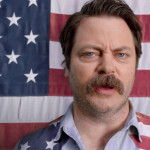 1. Why the NASCAR Super Bowl Ad Mattered
When NBC Sports promoted the new season of NASCAR, the commercial included a poke at America for getting "soft" and "weak" when it comes to gluten. But the gluten-free community wasn't laughing. Read more.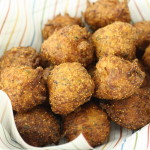 2. Zucchini Hushpuppies
By Labor Day in September, state fair season had largely come to a close across the United States. But that didn't mean you couldn't enjoy a delicious zucchini hushpuppy with our new recipe. Read more.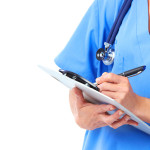 3. Behind the Joy Behar Distraction, Real Celiac Disease Progress
In January, comedian and TV personality called celiac disease a "bunch of baloney." But beyond uninformed, insensitive comments like hers, real progress was being made on the celiac disease front, including improving diagnosis rates. Read more.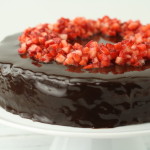 4. Vanilla Sponge Cake with Chocolate Whipped Cream
What do you get when you combine a light, airy vanilla sponge, chocolate whipped cream, dark chocolate ganache, and fresh strawberries? Answer: this recipe. Read more.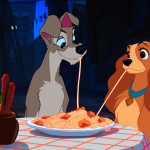 5. How Gluten-less Art Gets it Very Wrong
In April, a French Tumblr account reproduced myriad famous works of art, but removed the gluten from them … pasta, baguettes, whatever. It was intended to show how depressing a world without gluten would be, but missed the mark in important ways. Read more.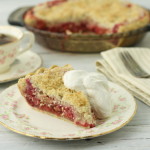 6. Berry-Rhubarb Pie
It's summer… in a pie shell… with a crumble topping. Enough said about the recipe. Read more.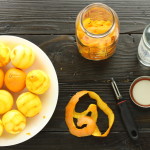 7. Orangecello
A homemade Italian liqueur made from organic orange peels, vodka, and simple syrup. Divine. Read more.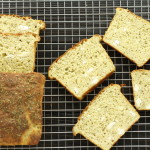 8. Herb-Feta Bread
There are certain types of gluten-free breads you'll only ever get at home from your own oven. This is one of them. Read more.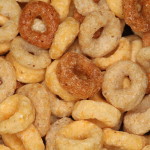 9. Buyer Beware: Enough is Enough
With Cheerios the latest major recall of a gluten-free product for wheat, enough is enough. It happens too often, and it's time to get back into the kitchen to make more foods from scratch. Read more.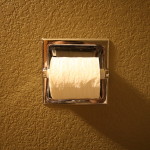 10. Restroom Access Bills and Social Anxiety

Earlier in 2015, Delaware became the latest state to pass a restroom access bill that would benefit people with digestive diseases such as celiac disease. Read more.

Bonus: From the Archives

Older blog posts also proved that they had staying power in 2015. Our three most-popular recipes published in prior years that have continued to garner attention were:

1. Pan de Yuca

Thank you for a great 2015. We appreciate your support, and look forward to an even better 2016!

It's hard to believe that with 2016, we're now entering our 9th year of blogging here at