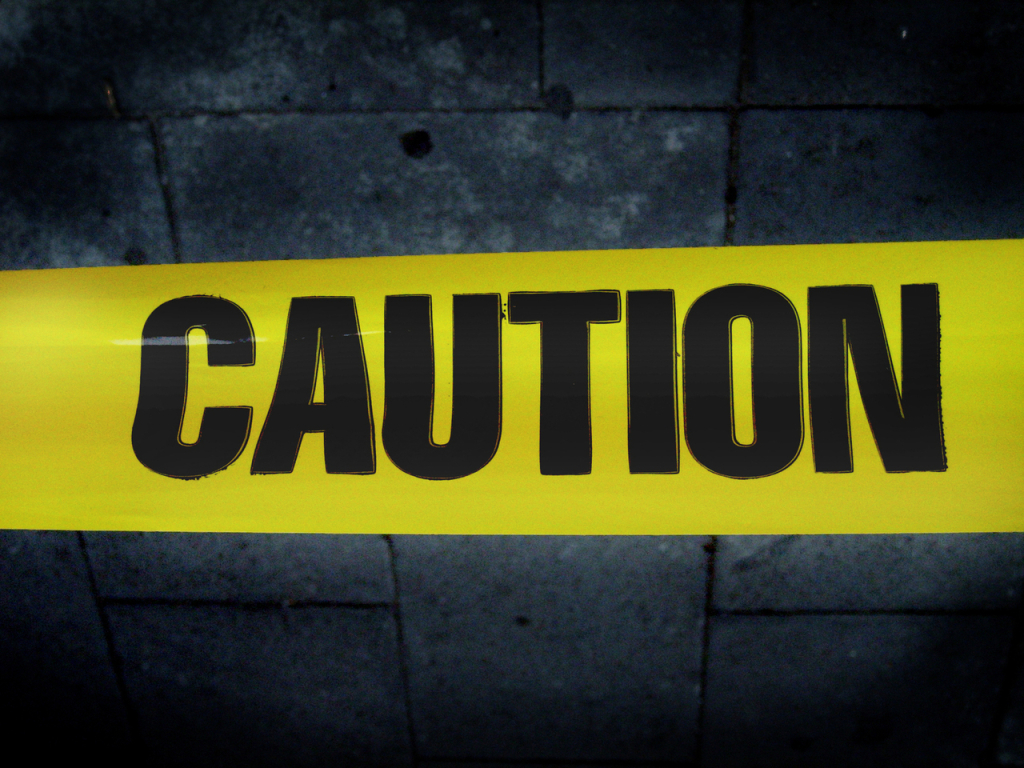 Two weeks ago I was browsing the gluten-free news when a headline at Yahoo! Food piqued my interest: "Panera is Testing Gluten-Free Bread Options." I read on with raised eyebrows… About how the company is testing a focaccia made with white sorghum, chia, flax, olive oil, and other ingredients. About how the roll is being made with gluten-free ingredients in a gluten-free facility. Could it be that Panera is joining the ranks of restaurants that are "doing gluten-free right"?
As it turns out, the answer is a definitive "no". Later in that same paragraph came the big insult to the celiac disease community and others who are gluten-free for medical reasons. "The chain is calling the bread 'gluten-conscious,'" wrote Yahoo! Food, "because … it will be stored and served alongside the store's regular offerings, which could pose a problem…"
Could pose a problem?! It will pose a problem. And is 'gluten-conscious' even a thing?
I found myself having flashbacks to 2012, when Domino's similarly debuted a "gluten-free" pizza crust only for customers to learn that it was prepared and baked on the same surfaces—kitchen counters, cutting boards, utensils, ovens—as the pizza chain's conventional pizzas. For those of us with celiac disease and other conditions, it rendered the pizzas unsafe, prompting the National Foundation for Celiac Awareness (NFCA) to rescind its designation for Domino's.
I wish I could confidently say that these have been isolated incidents. But the sad truth of the matter is that these significant problems for the celiac disease community seem—at least anecdotally to me—to be getting more prevalent, not less. That's a big concern. NFCA president and CEO Alice Bast perhaps summed it up best earlier this month when she wrote in a HuffingtonPost op-ed that the celiac disease community is "always at risk for getting sick."
The problem is not confined to restaurants. If you pull back the lens and look at the bigger picture, the problem turns out to be pervasive throughout the United States' food system. Consider a basic sampling of major food recalls for "undeclared wheat" just within the past year. At the beginning of this month, Cheerio's recalled a whopping 1.8 million boxes of its gluten-free-labeled cereal because they contained wheat flour. In May, 137,000 pounds of beef products, including hamburgers and cheeseburgers, were recalled because of suspected wheat contamination, as reported in Allergic Living. And in December 2014, Ian's recalled its Italian-Style Panko Breadcrumbs because they were labeled "allergy-friendly, gluten-free" when in fact they were made with wheat. And though it dates back to 2011, it's hard not to also recall when Blue Bunny ice cream recalled its product because its wheat-containing Super Chunky Cookie Dough flavor was filled into cartons for the gluten-free flavor Peanut Butter Panic.
It's no wonder that medical researchers continue to note that a portion of the celiac disease community fails to sufficiently recover even after adopting a gluten-free diet (GFD), and that processed foods are often contaminated with gluten. Some use this unfortunate state of affairs as one important justification for developing pharmacological treatments for celiac disease. The logic is that the GFD thus proves insufficient for recovery, warranting other treatment methods.
I'd argue, though, that it's not the GFD failing celiac disease patients, but rather our food system.
For certain, the United States' Big Food industrial complex is huge and byzantine, and that's putting it mildly. It is rife with opportunities for mistakes to be made. I don't pretend for a second that it's easy to ensure the gluten-free integrity of an ingredient from farm field to harvesting to shipping to refinement/processing to transport to manufacturing to packaging to delivery to customer.
But deep down I yearn for a solution that gets us beyond "Buyer Beware" or caveat emptor or "always at risk." It is psychologically and emotionally and socially taxing enough to be constantly vigilant reading ingredients labels, allergen declarations, cautionary statements, gluten-free certifications, and more. Must we also now question the gluten-free "authenticity" of the very foods that should be our safety net?
It depresses me to think that the resolution to this conundrum is a drug, a pill, as some researchers are developing. How tragic that a significant disease is fully treatable with nothing more than diet, and yet that diet proves inadequate because our food system too often fails us.
The good news is that I do believe there's a better way. For as long as Kelli and I have written this blog, we've espoused a particular brand of gluten-free cooking and baking that advocates as much as possible making dishes from scratch with naturally gluten-free foods and certified gluten-free ingredients (even better with more of the former and less of the latter). We often write about this from the standpoint of spending quality time together in the kitchen as a leisure activity, or the nostalgia of making foods the traditional, old-fashioned way, as our grandmothers and great-grandmothers used to.
But to the point of our problem in this country today with gluten-contaminated foods so prevalent at the supermarket, there's another very real pragmatic benefit to cooking gluten-free foods from scratch at home: When you make the switch from prepared foods and processed foods to naturally gluten-free whole foods and from-scratch gluten-free foods made with certified ingredients, you take one or more significant steps up the food supply chain. And the more you avoid the downstream end of the chain, the more you decrease your risk of being at the end of a gluten-contaminated mistake.
Enough is enough with the buyer beware. It's time for the celiac disease community to more fully take back their kitchens, rather than having their lives and their health remain prisoners of the processed foods that continue to contain the gluten that's making the celiac community sick in the first place.