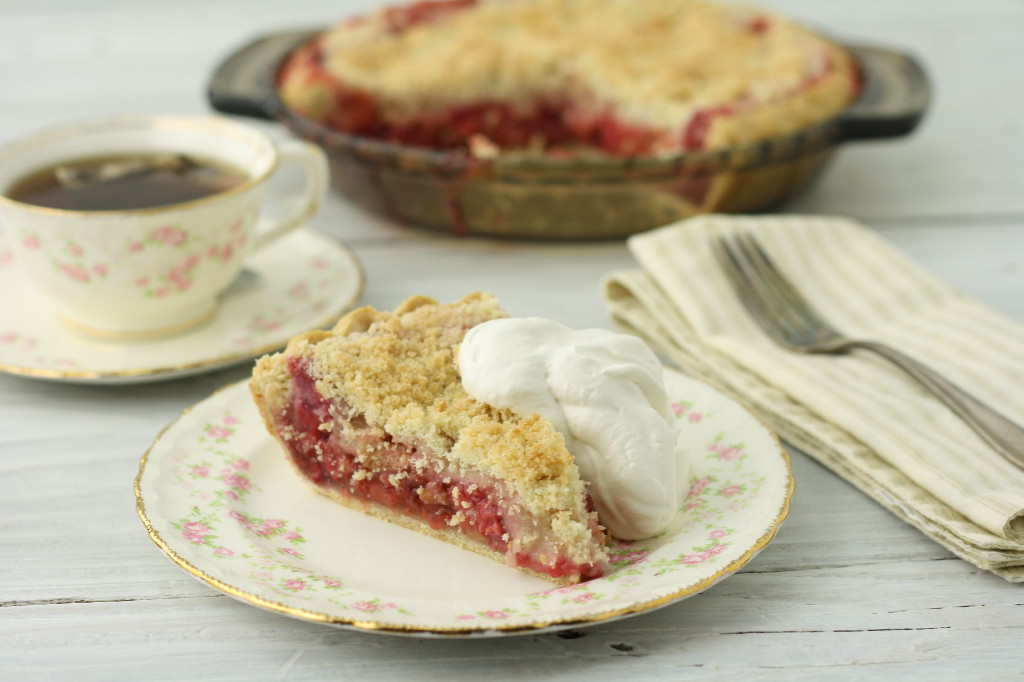 From New York to New Mexico, and from Washington State to Washington, D.C., one thing is clear: it's berry and rhubarb season. That season has come late to us here in Colorado. Along Colorado's Front Range, May was unseasonably cool, cloudy, and very rainy. Up among the higher mountains, they got three feet of snow over the course of the month. It's only in these first days of June that it really feels like we're catching a first glimpse of the summer coming ahead.
Our raised-bed garden boxes—newly constructed earlier this year—are full of young green plants. Our neighbor's far more robust garden, on the other hand, has been producing rhubarb in spades. They've been sharing surplus with us as fast as we've been able to bake it into pies. And so now we're sharing it with you: a gluten-free version of a classic berry-rhubarb pie.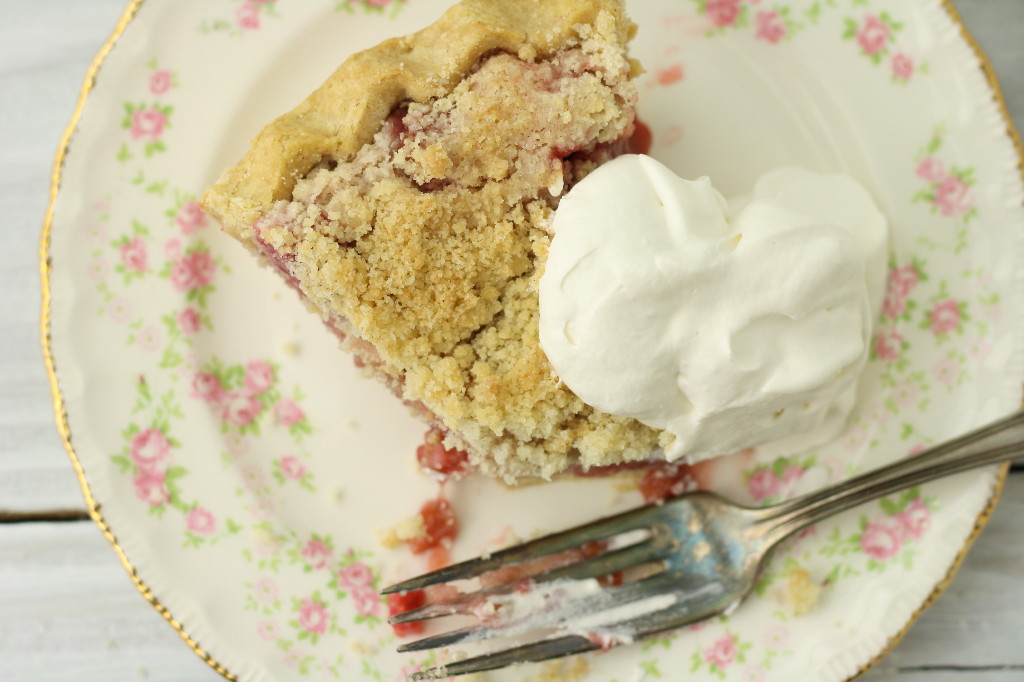 Berry-Rhubarb Pie
Ingredients
For the pie crust
One 9-inch unbaked pie crust (such as 1/2 recipe from Artisanal Gluten-Free Cooking)
For the filling
3 cups chopped rhubarb
2 cups chopped strawberries
1 cup fresh raspberries
1 cup sugar
1/4 cup cornstarch
1/2 small lemon, juiced (about 1 tbsp)
1/4 tsp ground cinnamon (optional)
For the topping
1 cup Artisan Gluten-Free Flour Blend
1/2 cup sugar
1/4 cup cold butter
Instructions
Preheat the oven to 350 deg F.
Mix all pie fillings ingredients together and let sit.
Roll out the pie dough between two sheets of plastic wrap, then place the rolled out crust into a pie plate and crimp the edges.
Pour the prepared filling into the pie shell.
To make the topping, in a bowl mix together the flour and sugar, then add the butter in cubes and work it in with your fingers or pastry cutter until it forms crumbles. Spread the crumble topping over the pie.
Bake for 50 minutes, until the filling is bubbly and the crumb topping is golden.
Remove from the oven and let cool to room temperature to allow the filling to set.
Serve with whipped cream.