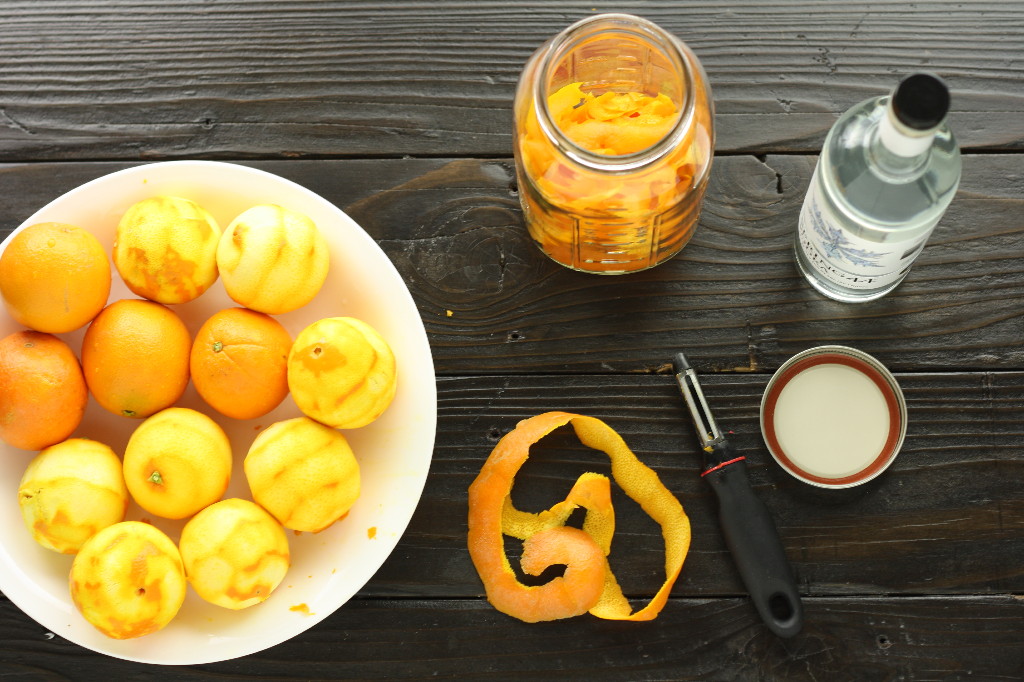 As I've moved decidedly into middle age, my drinking habits have included an especially intense passion for Italian liqueurs. Maybe it's my Sicilian heritage. Or maybe it's simply because such liqueurs are so darned good. Best of all, many of them are wonderfully simple. For example, limoncello—perhaps the most popular of the liqueurs—is typically made from nothing more than a neutral spirit such as vodka, lemon rind, and sugar.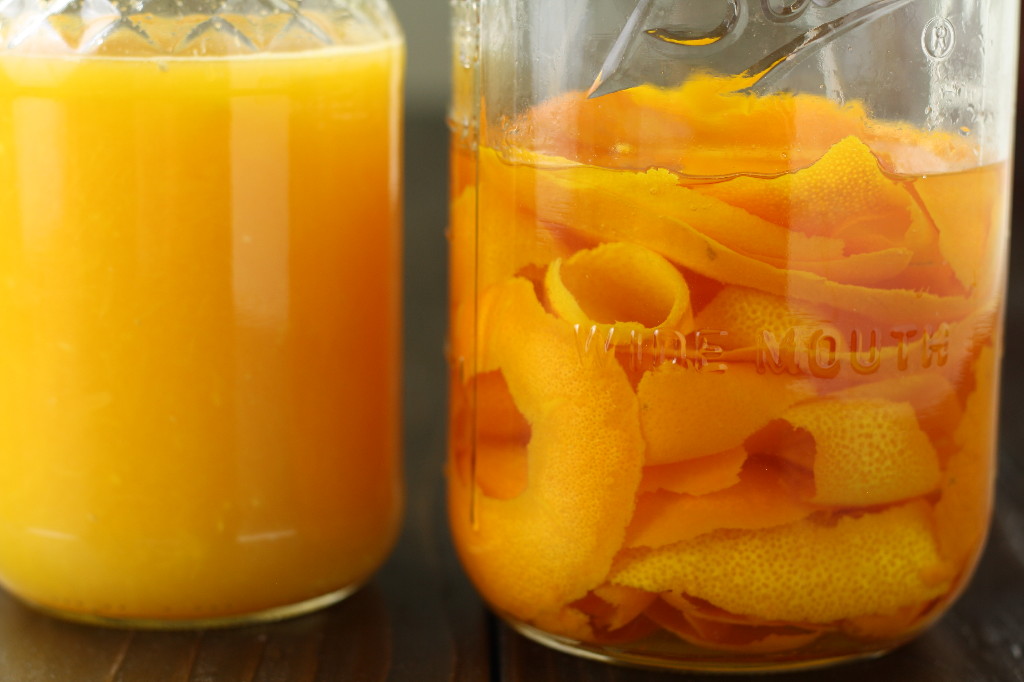 When Kelli and I traveled to Italy in 2013, our trip included a stay in Cinque Terre along the Mediterranean coast. There olive and citrus groves and vineyards clung to the steep, mountainous hillsides that plunged into the sea. Many of the farmers are organized into local agricultural cooperatives—we visited one for a wine and olive oil tasting, and later I enjoyed limoncello (Kelli was pregnant with Timothy at the time) while we sat in the sun on the central plaza of Vernazza, one of the five Cinque Terre villages. And it was there in those villages amidst the terraced agriculture of the coastal mountains that we discovered the agricultural cooperative's orangecello … the equivalent of limoncello but made with oranges instead of lemons.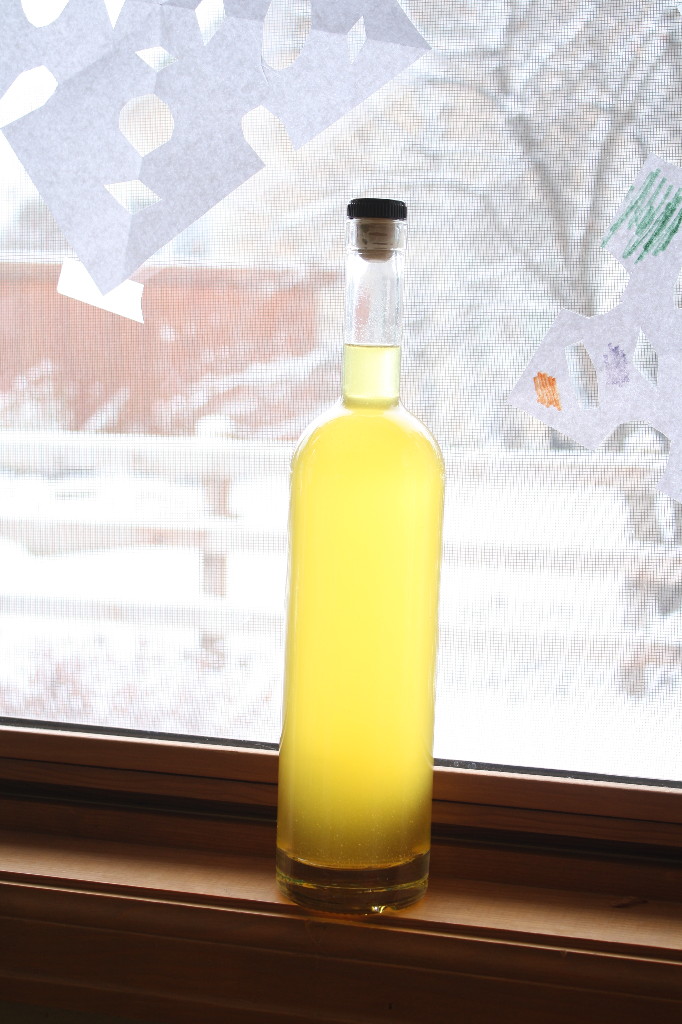 We brought a bottle back home with us, and for me it was heaven in a glass—a pure orange flavor, lightly colored, and sweet but not too much so. Once it was gone (a sad day!), our stateside orangecello options proved very limited. The only orangecello I've been able to find locally here in Colorado is the Caravella brand, which is more refined and pumped so full of artificial color it could be mistaken for a bottle of Fanta orange soda. And so we decided to make our own fully natural orangecello, with simple, high-quality ingredients that recreate the lovely version we discovered in Italy.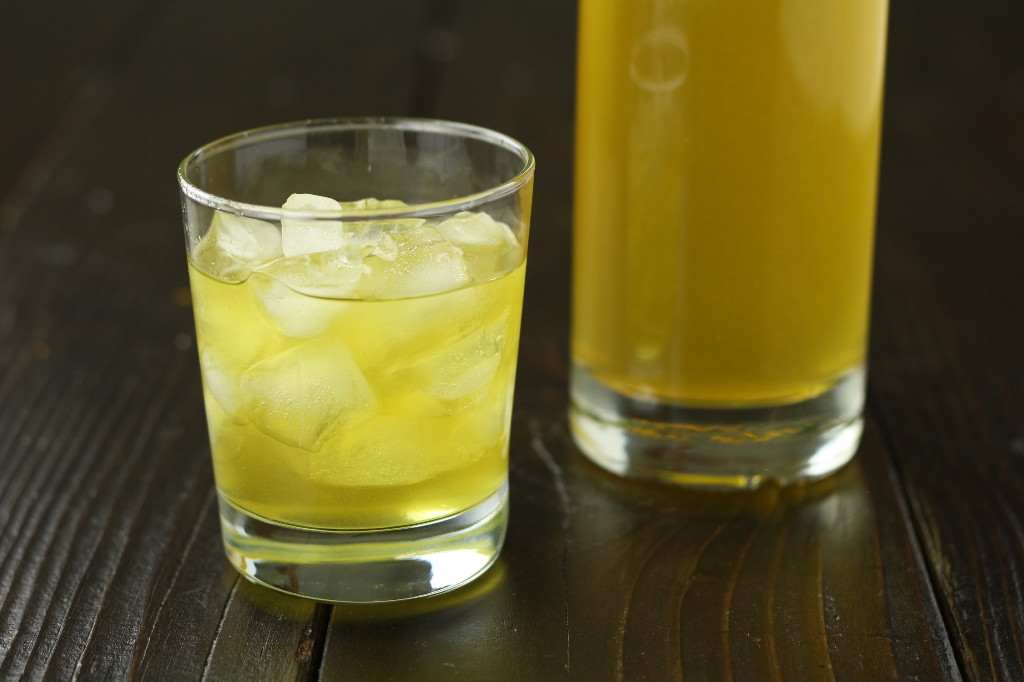 Orangecello
Ingredients
750 mL vodka (80 proof)
12 organic navel oranges
1 cup sugar
1 cup water
Instructions
Wash the oranges well. Then use a vegetable peeler to remove the rind only, taking care to avoid the bitter, white pith. (You can separately juice all the de-rinded oranges, which will yield a wonderful orange juice for another purpose. Since you're only using the rind in this recipe, it's important to use organic oranges to avoid pesticide residues in your orangecello!)
Add the rinds to an airtight container (such as a 1.5 L Ball glass jar), pour in the vodka, seal the container, and set in a dark, room-temperature location for one week. Swirl/agitate the container daily.
After the first week, make a simple syrup by boiling together the 1 cup sugar and 1 cup water until the sugar is fully dissolved. Let cool to room temperature, then add to the container of orangecello. Let sit for one more week, again swirling daily.
Filter the orangecello through a fine mesh strainer. Then funnel into the bottle your vodka came in. (Since you started with a full bottle of vodka, but have since added the simple syrup, you'll have a little too much volume, so have a small secondary container available for that.) Cork the bottle and let sit one more week for the flavors to mellow.
Chill when ready to serve and enjoy!