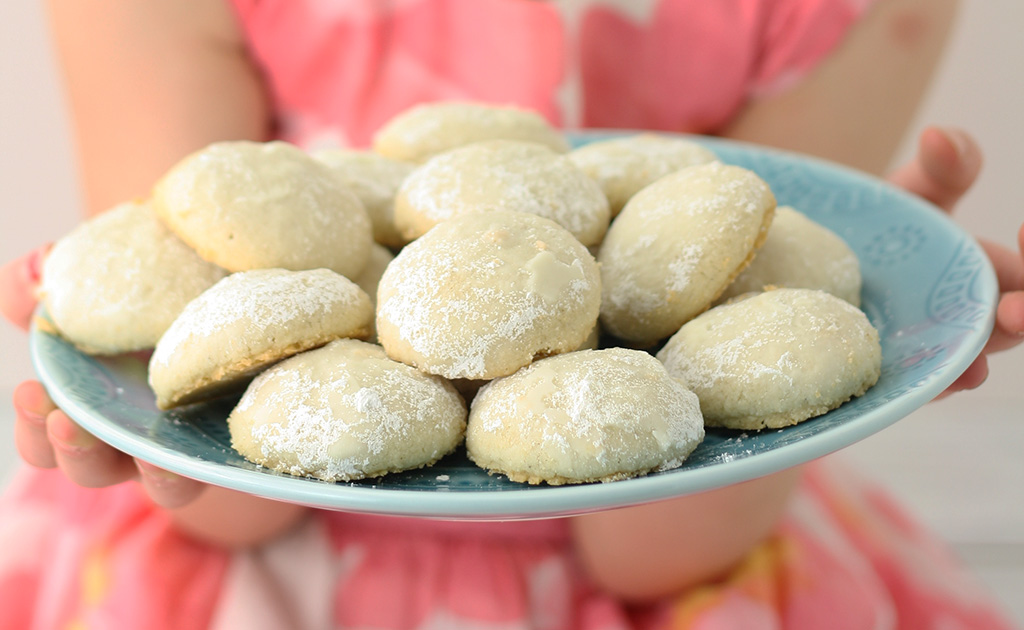 There was a season of our lives when weddings ruled the calendar. It was an exciting and joyous time. Seemingly everywhere we looked, friends were getting married—in New York, New Jersey, Colorado, Oregon, Pennsylvania. Save-the-dates and wedding invitations arrived every week, or so it seemed. In our busiest summer, there were eight weddings. I even officiated one wedding!
But that season of life has mostly receded far into the rearview mirror. The wedding announcements have mostly stopped, replaced for the last good number of years by birth announcements. Wonderful case in point: one group of close friends here in Colorado first came together more than a decade ago. Except for two intervening years that Kelli and I had moved back to New York, we've gotten together for dinner with that group more or less continuously every two weeks. We began as 8–10 people, either single or married couples. Now we're married or married with children; we're still 8–10 adults, but we're also now 8 children.
This year, though, the weddings have returned—at least a bit. We have a family wedding in Louisiana in April, and a month later, a friend's wedding in Vermont. All of us—Kelli, the kids, and I—are eagerly looking forward to them both. We're already in a festive mood, which is in part why we went into the kitchen to develop this recipe for gluten-free Italian wedding cookies. But you don't need the excuse of a wedding to make them!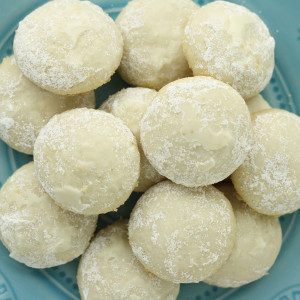 Italian Wedding Cookies
Makes 48 cookies
Ingredients
1 1/2 cups blanched, slivered almonds
1 1/2 cups salted butter
3/4 cup (90 g) confectioner's (powdered) sugar, plus extra for rolling
1/2 tsp salt
1 tbsp GF pure vanilla extract
3 1/2 cups (438 g) Artisan Gluten-Free Flour Blend*
2 tsp xantham gum
Instructions
Preheat the oven to 325 deg F.
Add the almonds to a food processor and pulse/grind until finely ground, almost the texture of sand. Set aside.
In a mixing bowl, cream the butter until smooth. (An electric mixer—stand or handheld—makes quick, easy work of this.)
Add the confectioner's sugar and salt, and beat until fluffy.
Add the ground almonds and vanilla extract, and stir to combine.
In a separate bowl, whisk together the flour and xanthan gum, add to the butter-almond mixture, and stir to combine.
Use a one-tablespoon cookie scoop (or mounded teaspoon) to portion the cookie dough, roll into round balls in your hand, and place onto ungreased cookie sheets evenly spaced, about two inched apart.
Bake in batches (one cookie sheet per batch) for 15 minutes, until slightly golden along the bottom edge.
Remove from the oven, transfer to a wire rack, and let cool for 8 minutes. Meanwhile, add about 1/2 cup of confectioner's sugar to a bowl.
While still warm, dip the top of each cookie into the confectioner's sugar, and return to the wire rack sugar side up and let cool completely. (The residual warmth partially melts the confectioner's sugar into a glaze "cap.")
Repeat for remaining batches.
Notes
* This recipe calls for 3.5 cups (438 g) of our flour blend. We live at high altitude. For sea level, we recommend reducing the flour to 3.25 cups (406 g), but have not tested it.