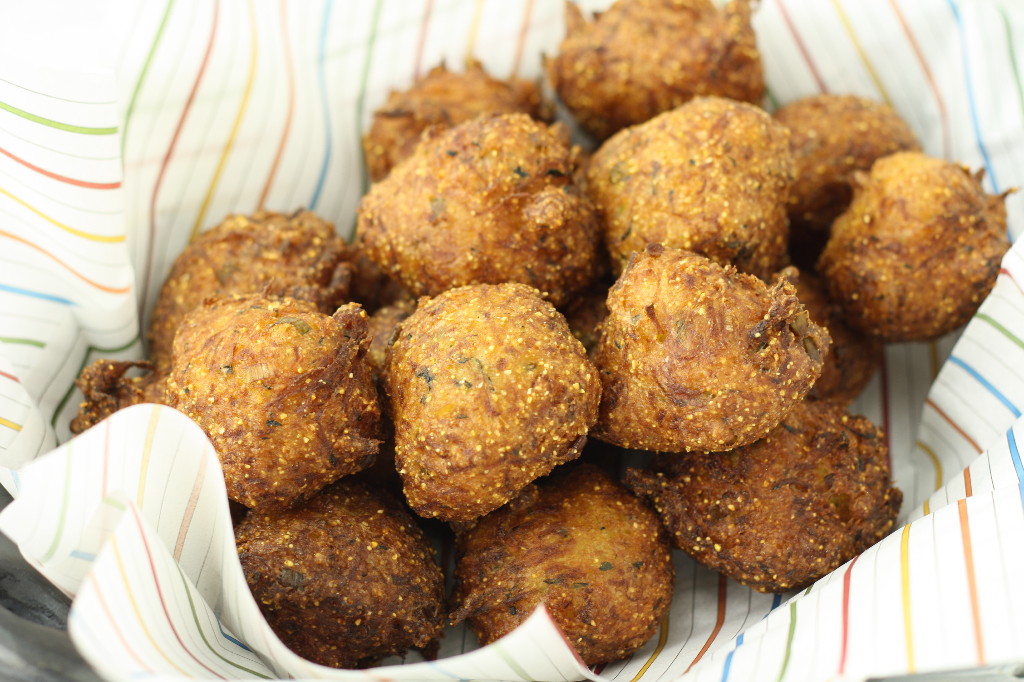 With Labor Day now in the rearview mirror, it's probably safe to say that state fair season has officially come to a close. Both our home state of New York and our adopted home of Colorado held 11-day extravaganzas that concluded on Labor Day itself.
It's no secret that fair food is a beast of its own … from funnel cakes to smoked turkey legs to cotton candy to, well, you know the drill. State fairs have done their best to earn the moniker "friedfoodapalooza," as one North Carolina newspaper put it.
They're also notoriously unfriendly if you're gluten free. Walking past the stalls and tents of a state fair can be a bit like walking a hiking trail lined with poison ivy. Look, but don't touch, and just keep on strolling.
That's especially true when it comes to fried dough in its many forms, including hushpuppies, a deep-fried cornmeal-based dough/batter of delicious artery-clogging goodness. But you can enjoy amazing gluten-free fair food, even if it involves bringing the fair home into your kitchen.
These gluten-free zucchini hushpuppies add both zucchini and green onions in a twist on this classic. We don't pretend the addition of those veggies will transform them into health food, but they will have you thankful that—unlike the real state fair—you don't need to wait another year to sample the fare. Go ahead… crank up the fryer oil and settle in for a treat. These pillowy bites of zucchini and corn won't disappoint.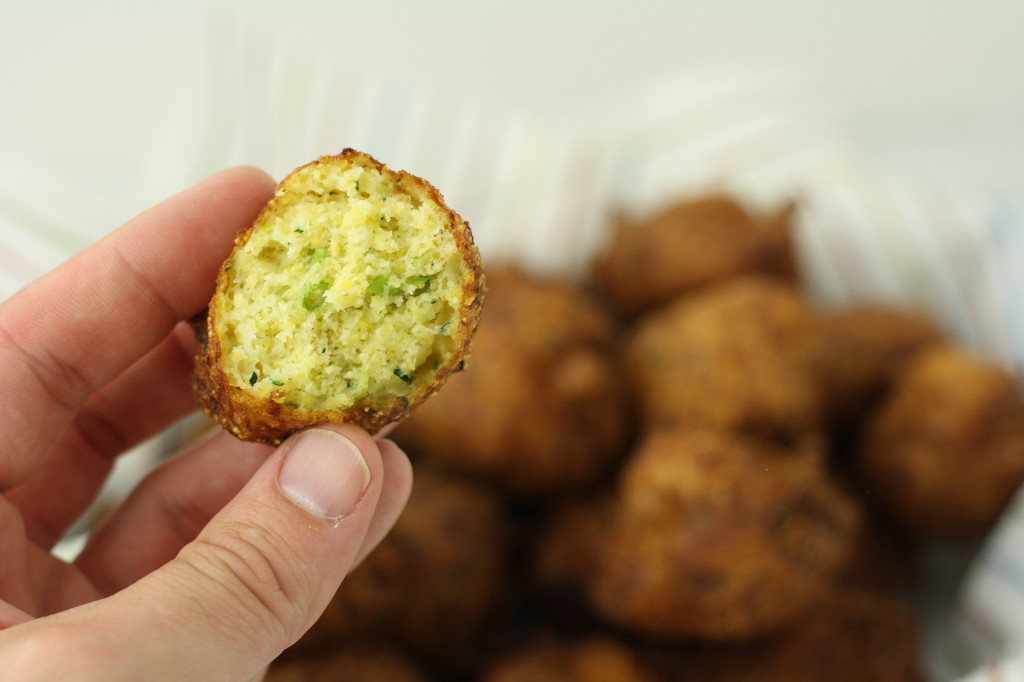 Zucchini Hushpuppies
Makes 24 hushpuppies
Ingredients
1 cup cornmeal
1/2 cup (63 g) Artisan Gluten-Free Flour Blend
1 1/2 tsp GF baking powder
2 tsp sugar
1 tsp salt
2 large eggs
4 scallions, sliced
2 1/2 cups lightly packed, shredded zucchini (about 1 large)
Oil for frying (about 48 fluid ounces or 1.5 liters)
Instructions
Bring the oil to about 365 deg F in a wide, deep pot. (You want enough oil volume so that the temperature doesn't drop considerably when you add the hushpuppies.)
Add the cornmeal, flour, baking powder, sugar, and salt to a bowl and whisk to combine.
Add the eggs, scallions, and zucchini, and mix until incorporated. The batter will be like a thick pancake batter.
Carefully place tablespoon-size dollops of batter into the oil, frying for about 5 minutes in batches until deep golden brown. (The hushpuppies puff while frying, so don't overcrowd the pot. They typically turn themselves while frying, but don't hesitate to rotate them for even browning.)
Remove and set on a paper towel or brown paper bag to absorb any excess oil.
Repeat the previous two steps until you've used all the batter.