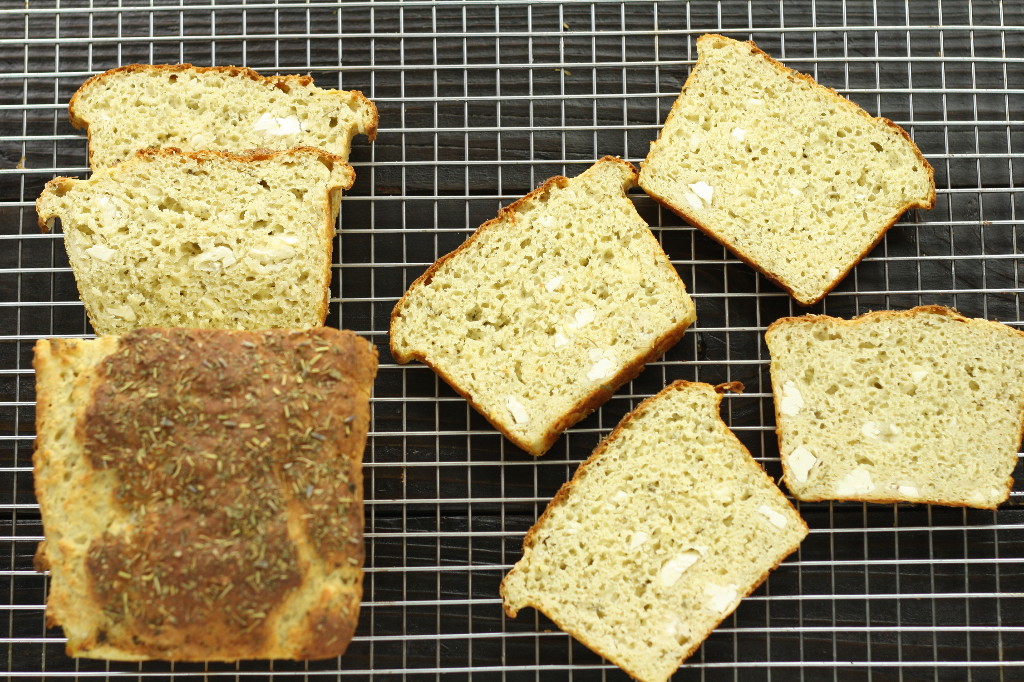 Even as long-standing gluten-free companies like Udi's and Schar have improved and expanded their bread offerings, while newer market entrants such as Rudi's and Canyon Bakehouse have entered the fray with strong contenders of their own, there are certain breads that simply won't make the transition to commercial production and store-bought availability and convenience. At least not anytime soon.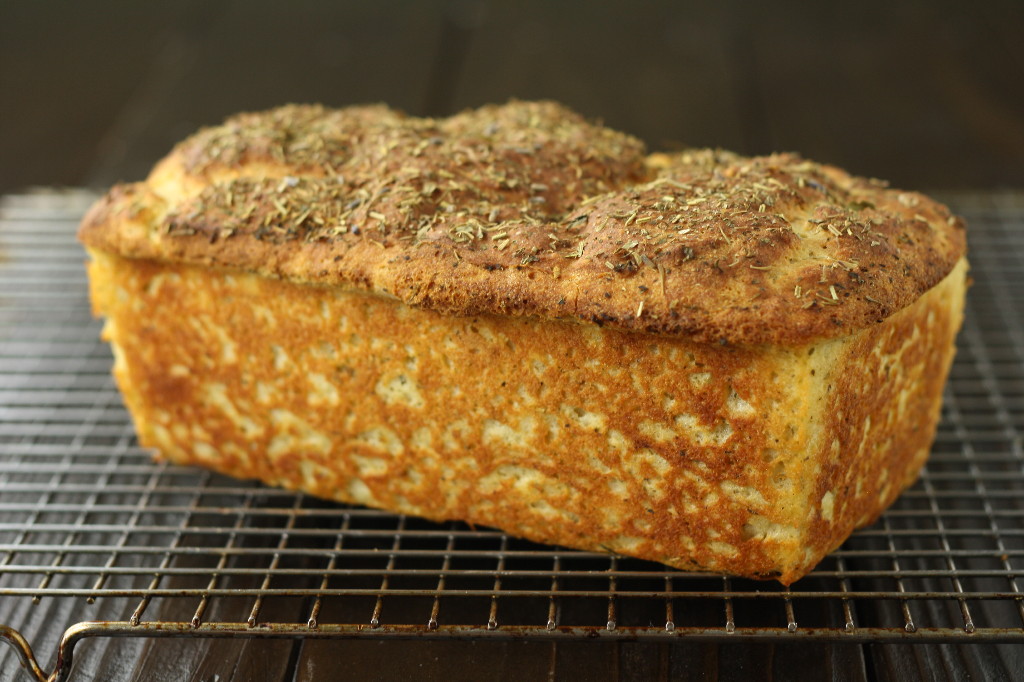 This herb feta bread is one of them. It's based on the sandwich bread recipe from Gluten-Free Family Favorites, but with a twist. With small cubes of fresh feta throughout (easily omitted if that isn't your thing and you want a plain herb bread), this is the kind of bread best enjoyed hot out of your own oven. Try pairing it with a quality olive oil and balsamic vinegar for dipping.
Herb Feta Bread
Ingredients
1 1/2 cups (355 ml) warm water
2 tbsp sugar
2 1/4 tsp (1 packet) yeast
1/2 cup (35 g) milk powder
1 tbsp butter, melted
3 eggs
3 cups (375 g) Artisan Gluten-Free Flour Blend
4 oz feta cheese
1 tbsp herbs de Provence
1/2 tsp xanthan gum
1 1/2 tsp salt
Instructions
Combine the water, sugar, and yeast in a bowl and allow to rest for 5 minutes, until the yeast is active and the mixture bubbly with a layer of foam on top.
Whisk the milk powder into the yeast mixture, add the melted butter, and whisk to combine.
Whisk in the eggs.
In a separate bowl, whisk together the flour, feta, herbs, xanthan gum, and salt.
Add the egg mixture to the flour mixture, and mix until smooth.
Grease an 8.5×4.5-inch loaf pan, including the top edge.
Transfer the bread batter to the greased loaf pan and smooth the top of the loaf with a wet spatula.
Place in a warm location and allow to rise until mounded over the top of the pan, about 30–60 minutes. Meanwhile, preheat the oven to 400 deg F.
Bake for 30 minutes, until brown on top. Turn out onto a wire rack and let cool.