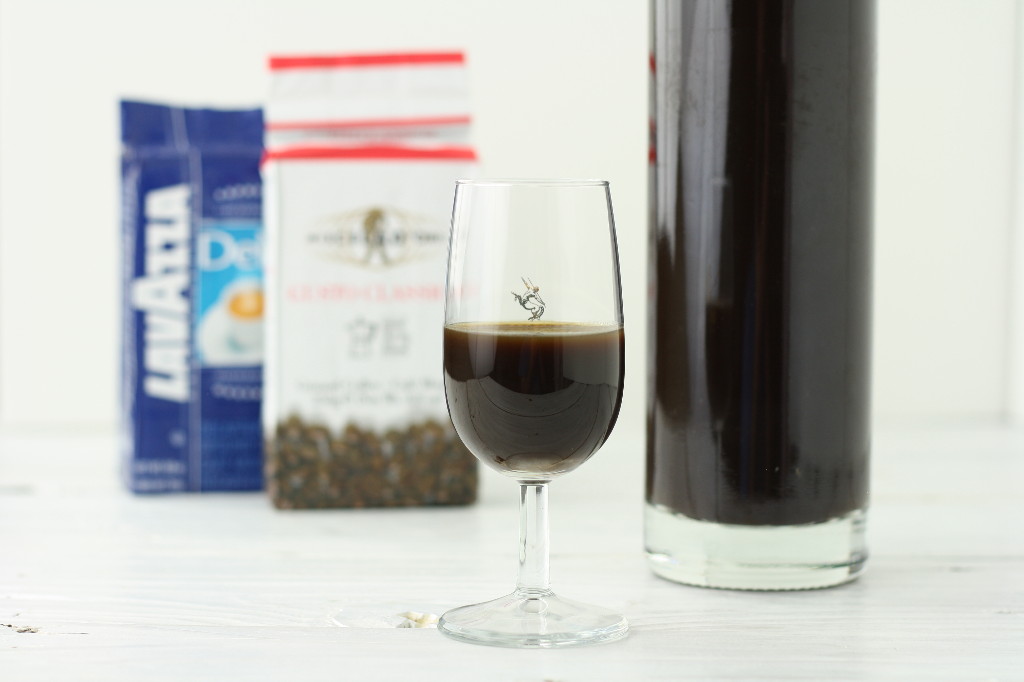 If your idea of coffee liqueur involves Kahlua and/or Baileys, prepare to have your world turned upside down. It happened to me just over one year ago, while attending the Portland, OR, Gluten-Free Food Allergy Fest as a cookbook author.
The author table in the expo hall was at the end of the "adult" aisle, where you'd find in one glorious place all the gluten-free beers (such as Oregon's Ground Breaker Brewing) and distilled spirits. One of the distilleries was Vivacity Fine Spirits out of Corvallis, OR. They're a newer small-batch, limited-distribution distillery that bases their spirits on naturally gluten-free organic corn.
One afternoon at the Expo Erica of Celiac and the Beast came by and said something to the effect of, "You HAVE to try their Turkish Coffee Liqueur! It's amazing… I never thought I'd say this about a liqueur, but the cardamom really comes through."
She was absolutely right. The liqueur had a rich, deep, smooth coffee flavor with cardamom, cinnamon, and other spices. It WAS amazing. So I bought a bottle, brought it home to Colorado so Kelli could try it, and—since Vivacity doesn't distribute to Colorado and shipping spirits across state lines is a big, fat federal no-no—we rationed Vivacity's Turkish Coffee Liquour until at last it was sadly gone.
Undeterred (but still committed to not breaking any important federal interstate trade and shipping laws) we decided to develop our own version, inspired by Vivacity, that we could make and enjoy anytime. This recipe for Italian Espresso Liqueur is the result. And with all due respect to Vivacity, we're pretty darned excited about it. (That said, Vivacity, if you start distributing to Colorado, call us!)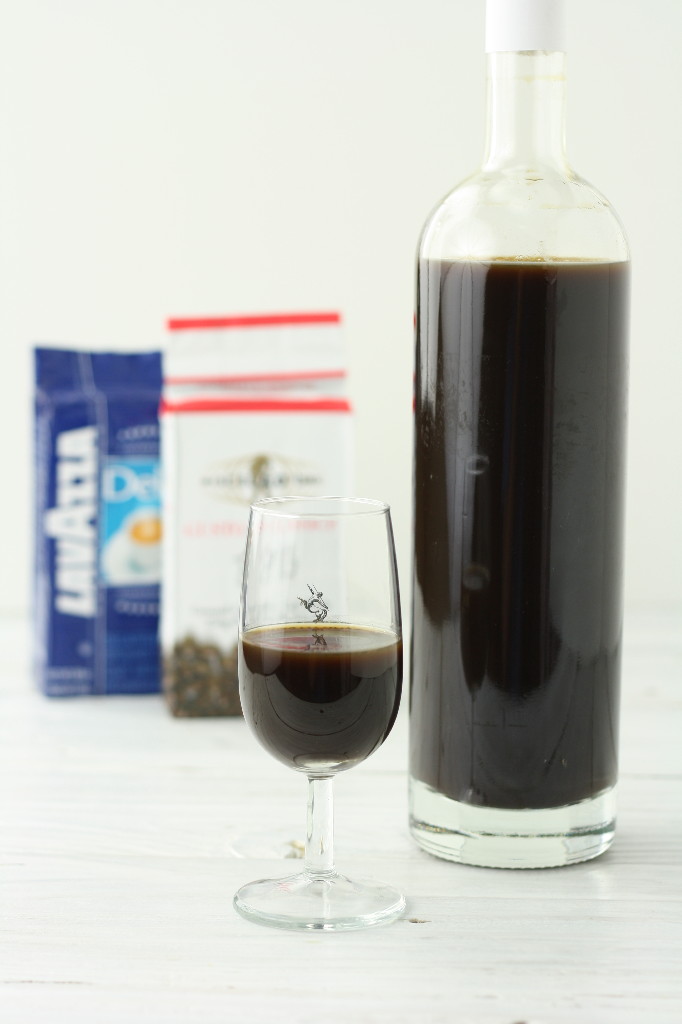 Italian Espresso Liquer
Makes one 750 mL bottle
Ingredients
1/2 cup (40 g) finely-ground Italian espresso
3 tbsp dark Dutch process cocoa powder
1/2 tsp ground cinnamon
1/4 tsp ground nutmeg
1/8 tsp ground cloves
1 bottle (750 mL) vodka (40% ABV / 80 proof)
1 tsp pure GF vanilla extract
3/4 cup dark brown sugar
3/4 cup water
1 tbsp blackstrap molasses
Instructions
Add the espresso through the vanilla extract to a large glass jar, cover, and set in the refrigerator at least 48 hours to cold brew.
Strain the cold brew through a fine mesh strainer additionally lined with a fine mesh nut milk bag.
In a small pot, heat the dark brown sugar in the water until fully dissolved. Remove from the heat and stir in the molasses.
Add the sweet syrup to the cold brew liqueur, stir to mix, and bottle.
Notes
* The liqueur will probably still have a very fine sediment that settles to the bottom of the bottle. Don't worry about it! (Or strain/filter it more than we suggest.) The liqueur can be enjoyed immediately after bottling, but we recommend giving it a week for the flavors to really mature.