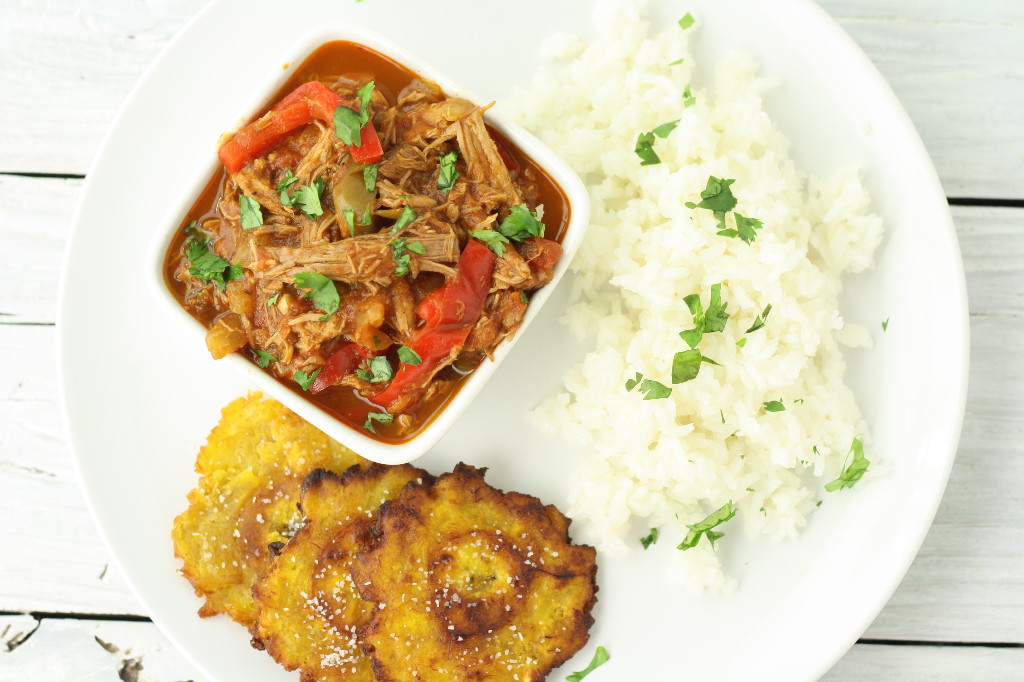 We've lived in Colorado for a total of nearly a decade now (though not consecutive years), and in our current house for nearly three. But it wasn't until testing and photographing this recipe earlier this summer that our town's tornado sirens went off for the first time since we've lived in the Centennial State.
It was an especially turbulent late afternoon and early evening of weather, and from our bedroom window we could look to the north and see the characteristic cloud base lowering that I knew was the most likely spot for the storm to spawn a tornado. We learned later that evening and the next morning that in fact it had—about five miles north of us.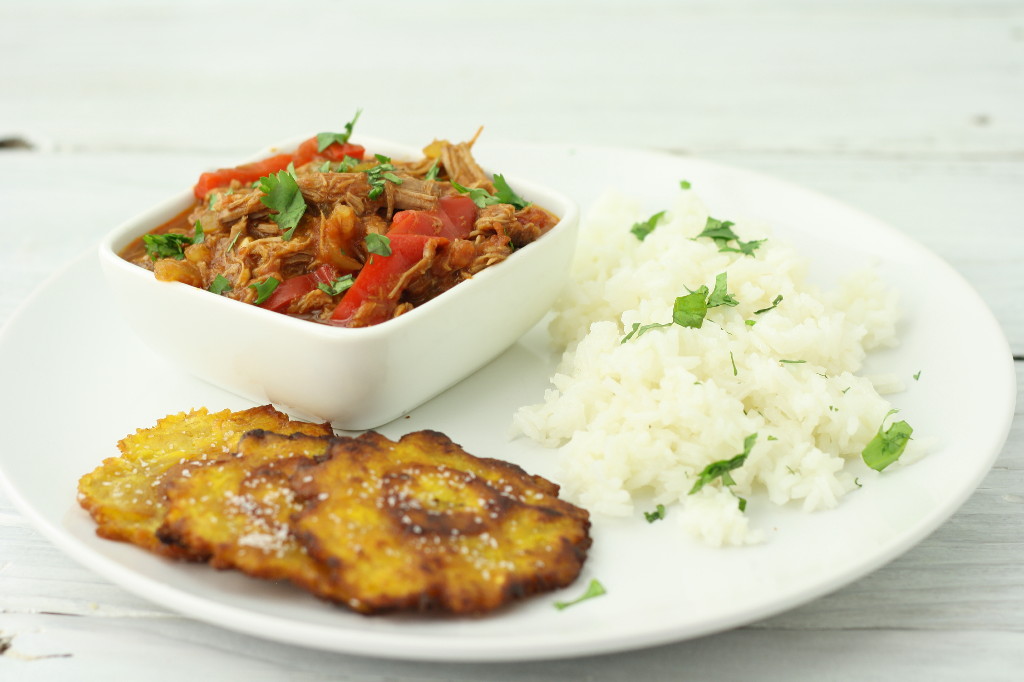 But before the meteorological drama, we were seated around the dinner table, digging in to richly flavorful servings of this ropa vieja. The Spanish name translates as "old clothes"—not the most flattering name for a dish, but don't judge a recipe by its translation. It has its roots in Cuba, and it's a shredded beef "stew" that often has soft peppers and onions in a tomato-based "sauce."
From Zafra in Hoboken, New Jersey, to Cuba Cuba Cafe & Bar in Denver, Colorado, I often ordered the ropa vieja when everyone else ordered the skirt steak. But now we—and you—can enjoy it anytime with this straightforward recipe that coaxes out all the flavors of Florida's island neighbor to the south.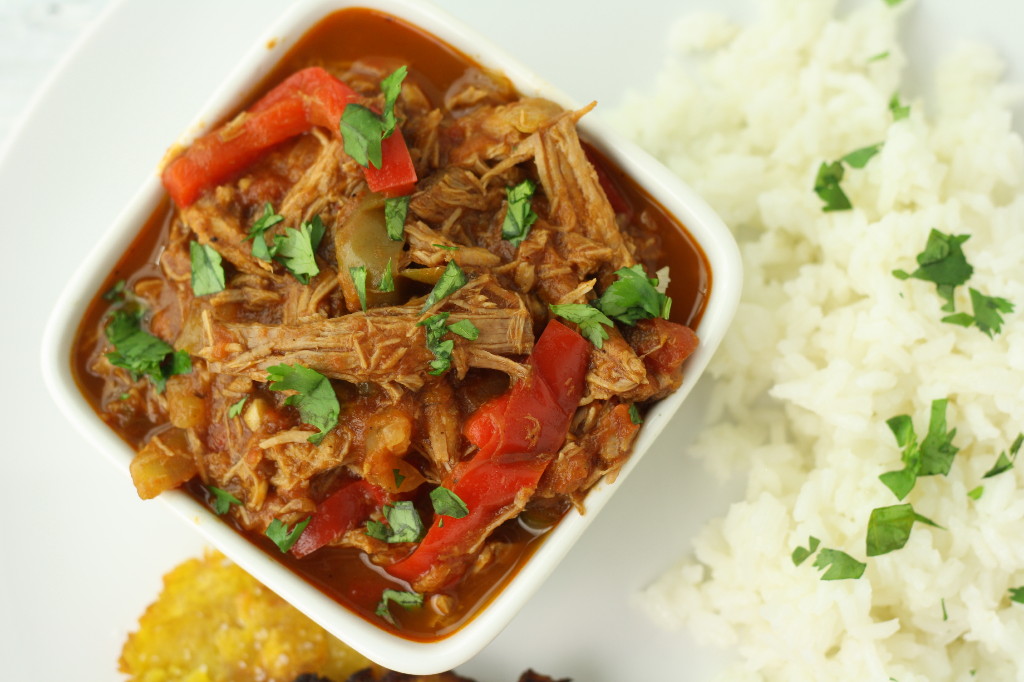 Ropa Vieja
Ingredients
2 pounds flank steak or eye-of-round beef roast, quartered
salt and pepper
olive oil
1 cup GF beef broth
1 cup crushed tomatoes
1 onion, sliced
1 red bell pepper, sliced
1 green bell pepper, sliced
2 garlic cloves, minced
1 six-ounce can tomato paste
1 tsp ground cumin
1 tsp dried oregano
1 tbsp apple cider vinegar
1/4 cup fresh cilantro, chopped
Instructions
Heat the olive oil in a large saute pan over high heat.
Season the beef with salt and pepper, and sear the outside on all sides until well browned.
Place the beef in the bottom of a slow cooker.
Add all ingredients except the cilantro, stir, cover, and cook on high for 5 hours.
Remove the beef and shred, then return to the slow cooker.
Serve with rice and garnish with fresh chopped cilantro.