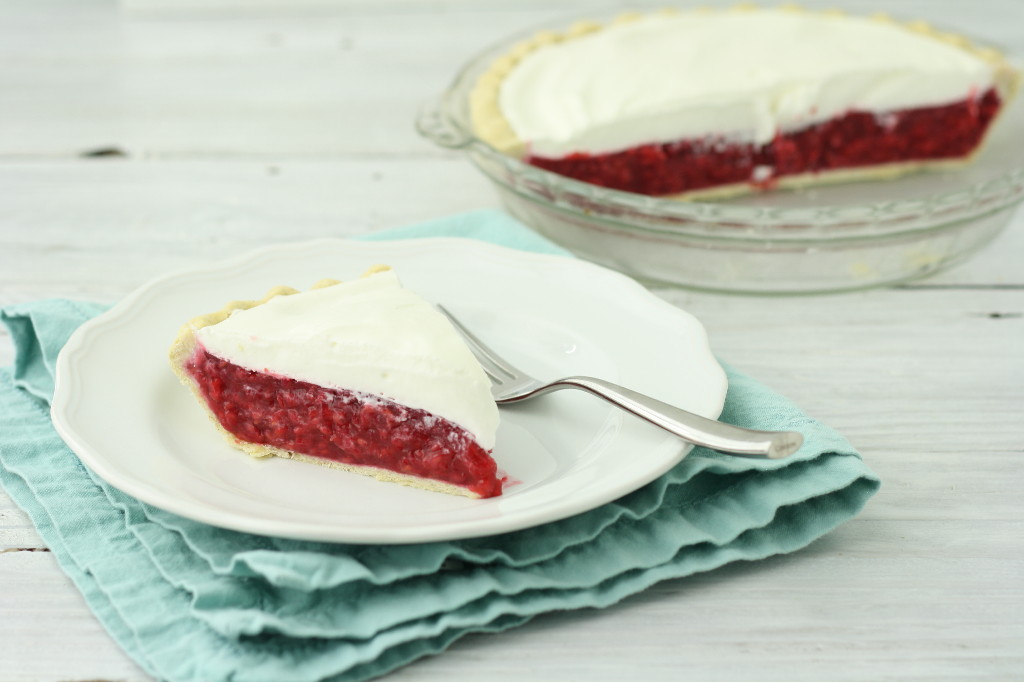 The spring and early summer bounty continues here in Colorado. First it was strawberries and rhubarb. Next it was micro-greens from thinning our garden. And soon, it will be raspberries.
As a child, blueberries were my summer berry of choice. I'd eat them by the pint, and if my mother had let me, I probably would have by the quart. Hiking in New York's Catskill Mountains during our family's summer camping trip, finding a wild blueberry bush along the side of the trail while hiking was always a treat. Later, when Kelli and I would go rock climbing together in the Shawangunk Mountains, finding a wild blueberry bush in the shade at the top of the cliff was like Mother Nature's sweet little refrigerator. A sweet, refreshing bite of tiny wild blueberries was the perfect way to celebrate an ascent of the hot, sun-soaked rock.
That love for blueberries translated over into yogurt, too. My mother brought blueberry fruit-on-the-bottom yogurt literally by the case. To this day, my favorite morning yogurt is wild Maine blueberry jam stirred into plain Greek yogurt.
For Kelli, the summer berry of choice was black raspberries. Her family's lake house sits on the shores of Cayuga Lake just outside of Ithaca, on a hillside that plunges steeply down to the water. And there, on that hillside, grew bushes and bushes of black raspberries. Kelli, her siblings, and her cousins would pick those black caps to their hearts' content.
But for our kids today, their summer berry of choice is decidedly red raspberries. A couple we know through church has bushes that produce a bountiful harvest each year; far more than they could ever hope to eat—or even freeze—on their own. Knowing how much Marin and Charlotte especially enjoy picking (and eating!) the raspberries, our family has now earned a standing invite to swing on by and avail ourselves of some berries. Even when we pick a bucket's worth, the kids consume the berries so vigorously that the berries seldom last the trip home.
That season is nearly upon us. In the hopes that we might have enough berries last to put into a pie, we developed this gluten-free recipe for raspberry and cream pie. Our local supermarket had raspberries on an especially good sale, so we stocked up on more raspberries than any family should reasonably buy at one time, and before the kiddos had a chance to devour them all, we baked this pie (and then another).
It's sweet but not too much so. It preserves a hint of the tartness that can infuse early-season raspberries before they reach true peak ripeness and natural sugar content. And the cream smooths the flavor into a light, quintessentially summer profile perfect for your upcoming Fourth of July celebration.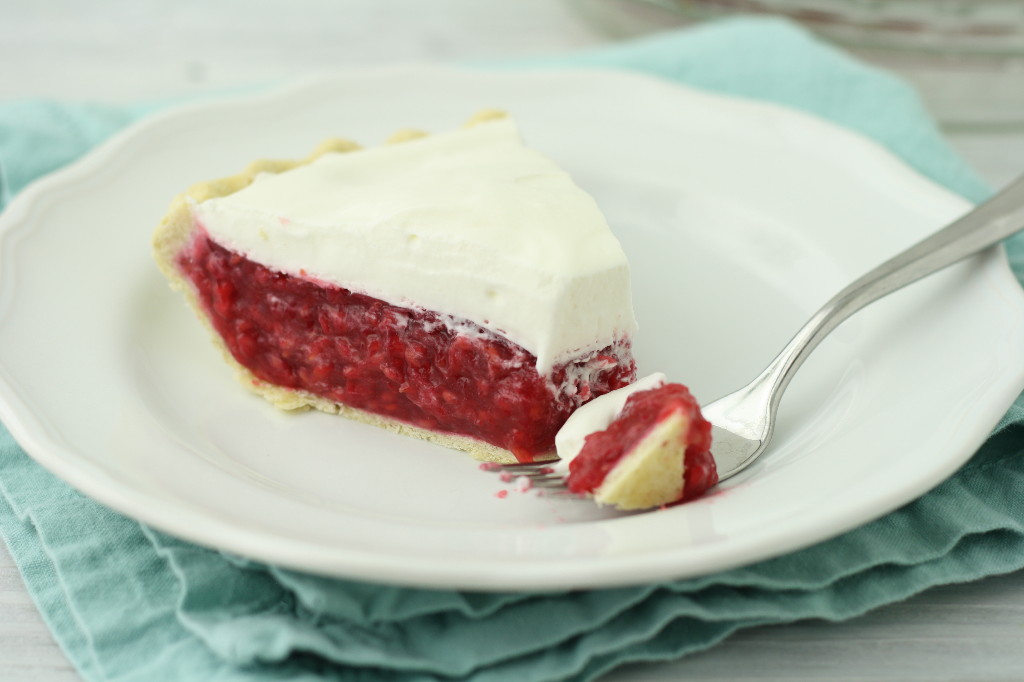 Raspberry and Cream Pie
Ingredients
1 GF pie crust, baked blind (naked, empty of any filling)
For the filling
6 tbsp cornstarch
1 cup sugar
1/2 cup cold water
24 oz (680 g) fresh raspberries
For the topping
1 cup heavy cream
1 tbsp sugar
Fresh raspberries for garnish (optional)
Instructions
In a large saucepan, stir together the cornstarch, sugar, and water. Then add the raspberries.
Bring to a boil over medium-high heat, stirring continuously. Boil for two minutes, until thick and the cornstarch clears.
Pour while still hot into the prepared, baked pie shell and let cool completely.
Whip together the cream and sugar until soft peaks form, spread on the pie, and chill for at least two hours in the refrigerator.
Serve chilled and optionally garnish with fresh raspberries.