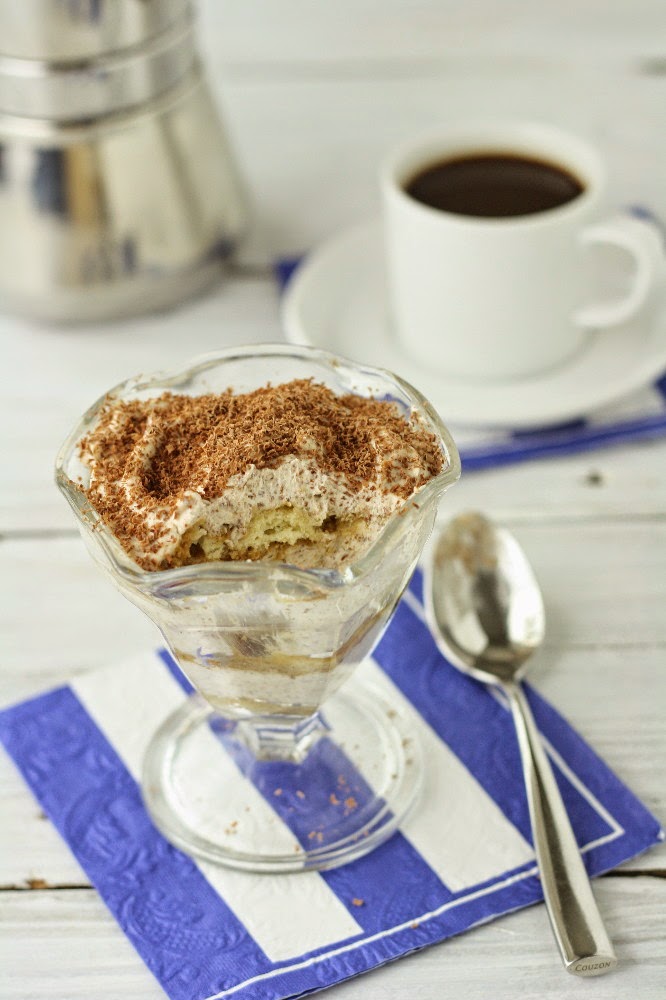 It's been a long while since I've had a good tiramisu. The last tiramisu I had of any kind was early this past fall, a solid eight months ago. Kelli and I were out at a restaurant, and when it came time for dessert our server enthusiastically offered that they had a gluten-free tiramisu. "Sure," I said, "I'll try it."

When the dessert arrived at our table a short time later, my initial enthusiasm turned to disappointment. The first dip of my spoon into the dessert revealed that the restaurant had made the tiramisu gluten-free by simply omitting the ladyfingers, one of the defining aspects of the dessert! I had basically ordered a bowl of coffee- and cocoa-flavored whipped cream and mascarpone cheese.
"That's a pretty big stretch to call this tiramisu," I said to Kelli across the table. I ate it anyway (beggars can't be choosers?), but since then a good (and proper) gluten-free tiramisu has been on our to-do list. Check and check.
This recipe is built on baked-at-home-from-scratch gluten-free ladyfingers and layered with all the tiramisu goodness you'd expect. We've dialed back the coffee liqueur a little from what you'd normally find, to let the espresso and chocolate shine. The result is a deeply satisfying dessert that satisfies all the tiramisu cravings my earlier glorified bowl of whipped cream didn't.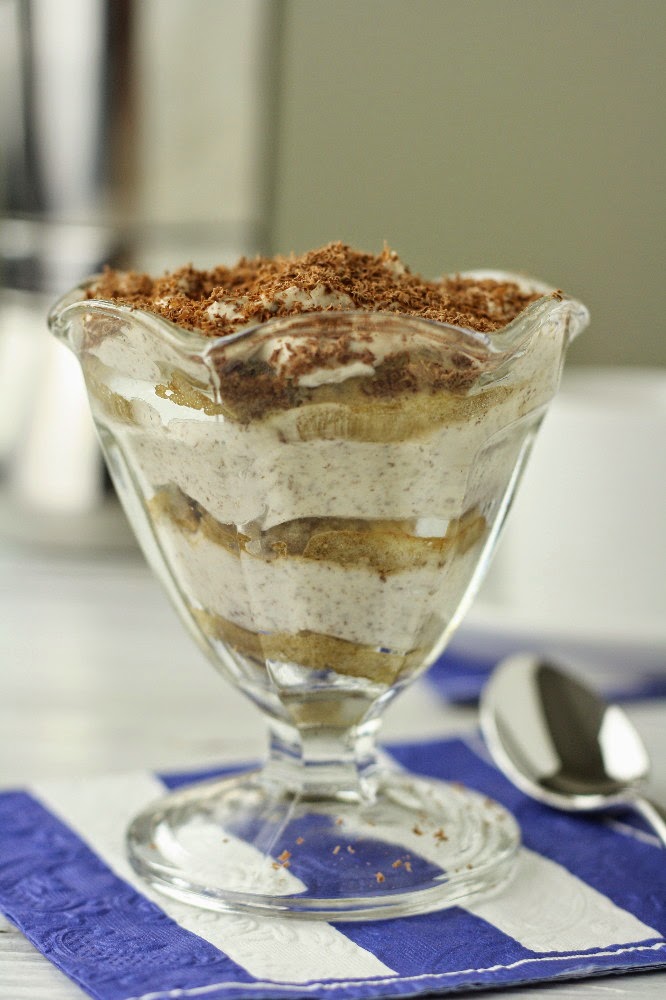 Tiramisu
Makes 6 servings
For the ladyfingers

Ingredients
3 eggs, yolks and whites separated
6 tbsp sugar, divided
1/2 tsp GF pure vanilla extract
3/4 cup Artisan Gluten-Free Flour Blend
1/2 tsp xanthan gum
1/4 tsp GF baking powder
Pinch of cream of tartar
Steps
1. Preheat the oven to 350 deg F. Line a cookie sheet with parchment paper and lightly grease the parchment paper.
2. In a stand mixer, beat the egg yolks and 3 tbsp of the sugar with the paddle attachment for about 5 minutes, until light yellow.
3. Add the vanilla and mix to combine.
4. In a separate bowl, whisk together the flour, xanthan gum, and baking powder.
5. In another separate bowl, whisk together the egg whites, remaining 3 tbsp of sugar, and cream of tartar and beat until shiny with stiff peaks.
6. Add the flour mixture and egg white mixture to the yolks and fold everything together to combine.
7. With a 1/2-inch pastry tip, pipe the ladyfinger batter onto the prepared cookie sheet, making 24 cookies 3 inches long each.
8. Bake for about 10 minutes, until they spring back when lightly touched.
9. Transfer the ladyfingers on the parchment paper off the cookie sheet and onto a wire rack to let cool for 5 minutes. Then remove from the parchment and let cool completely.
For the tiramisu

Ingredients
8 oz mascarpone cheese
1/4 tsp salt
1/4 cup confectioners' sugar
2 tbsp GF coffee liqueur
1 tsp GF pure vanilla extract
1 oz bittersweet chocolate, finely grated
1/2 cup heavy cream, whipped
6 tbsp espresso
4 tbsp GF coffee liqueur
1 batch ladyfingers (see recipe above)
1/2 oz bittersweet chocolate
Steps
1. Whisk together the mascarpone through the grated bittersweet chocolate, then fold in the whipped cream. Set aside.
2. Mix together the espresso and coffee liqueur.
3. To assemble the tiramisu in either 6 individual cups or one larger bowl, dip the ladyfingers in the espresso mixture and place in the bottom of the serving dish/dishes. Spoon a layer of the mascarpone filling on top and repeat to make three alternating layers of soaked ladyfingers and mascarpone filling.
4. Finish by garnishing with shaved or grated chocolate.
Enjoy!
–Pete and Kelli