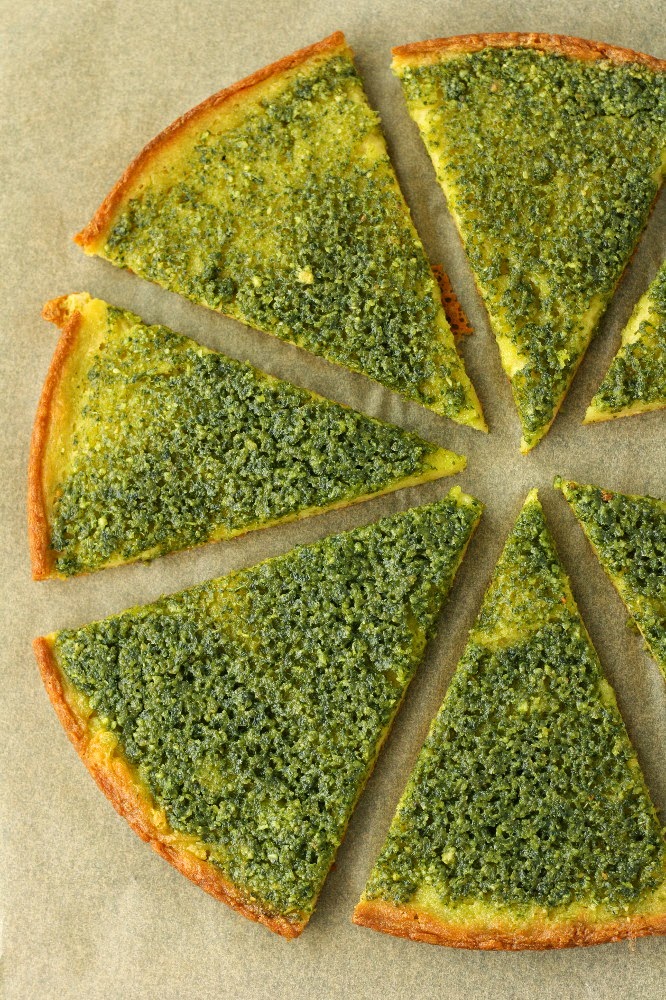 It was more than eight months ago that I had one of the most incredible race experiences of my life—running the CCC ultramarathon through the Italian, Swiss, and French Alps. Once the race was complete, we spent another 2+ weeks in Europe, first a day on Lake Annecy, France, then on to the Aosta Valley in the Italian Alps, and finally a week in Italy's Cinque Terre on the Mediterranean.
They were times filled with culinary inspiration. Time and time again we found foods we either wanted to recreate or make our own once back home in the States. One of those foods was farinata, a naturally gluten-free pizza-like "pancake" made from chickpea flour and olive oil.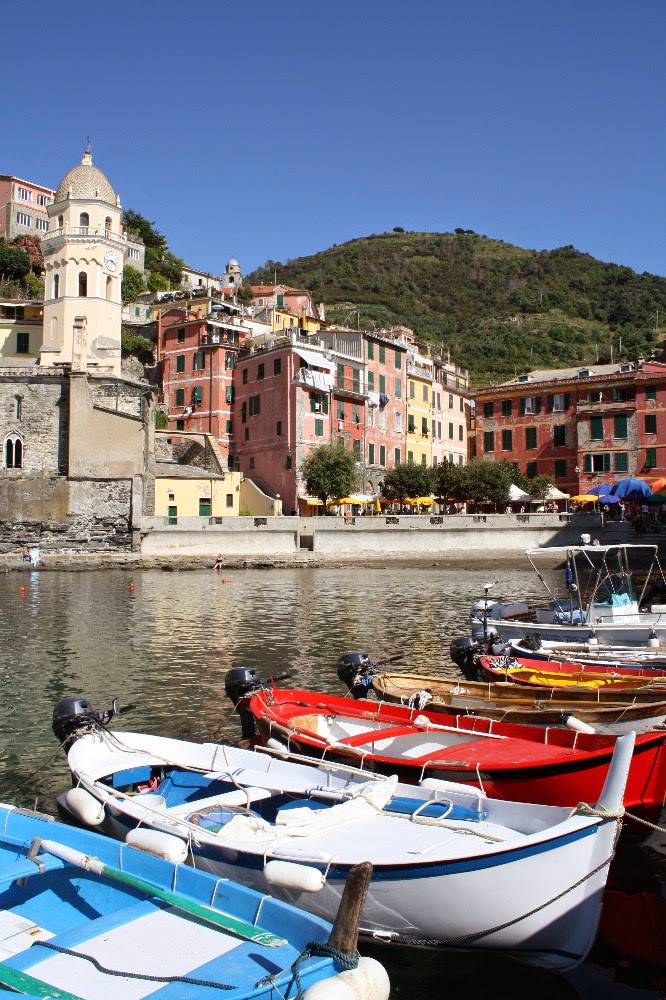 Vernazza, Cinque Terre, Italy.
We were staying in Riomaggiore, one of the five towns that comprise Cinque Terre. Its narrow streets plunge steeply to its tiny harbor on the Mediterranean. On a dining reconnaissance stroll the afternoon we arrived, I walked past a small restaurant front with an A-frame placard on the walkway in front. Senza Glutine, it said in Italian. Gluten-free.
It was a pizzeria that also served various flavors of farinata—pesto, veggie, you name it. Except that they were out when we stopped in later, and the time after that, and the time after that! Finally, I used my best (and limited) Italian and the owner's best (and less limited) English to ask how we could get our hands on a slice of farinata.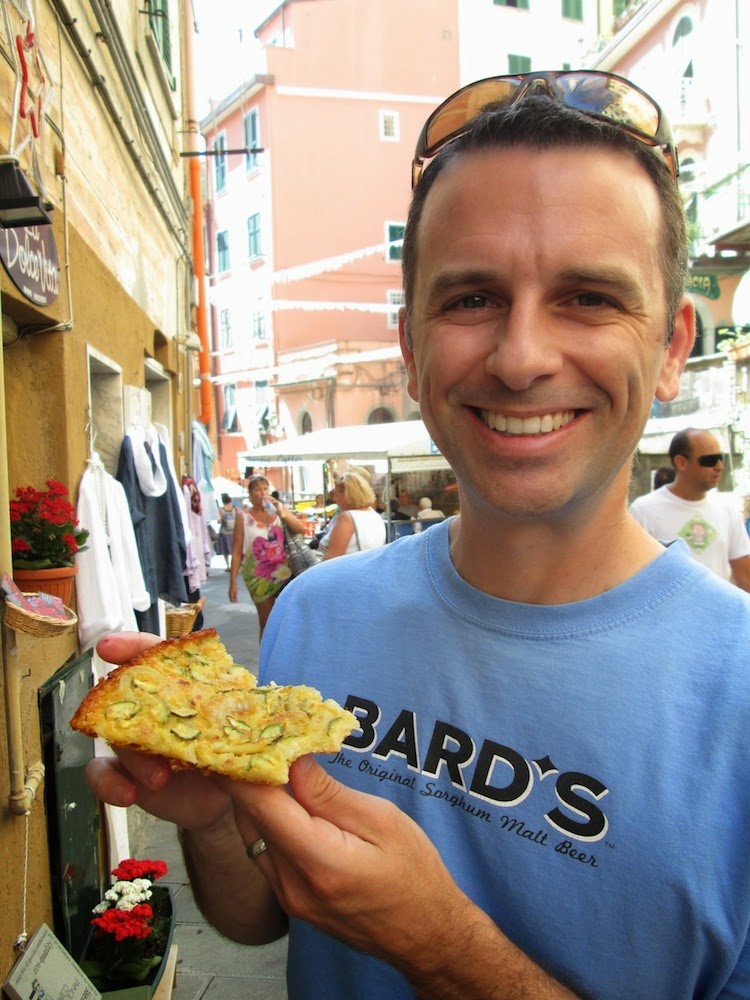 Onion and zucchini farinata on the streets of Riomaggiore, Cinque Terre, Italy.
September 2013.
She explained that they made one large batch of farinata first thing in the morning, and when it was gone, it was gone. Fair enough. "How early do I have to show up to get some farinata before you run out?" I asked. "Before 11 a.m.," she replied without hesitating.
Wow! I thought of farinata as a lunch or light dinner item. But it was clear that we'd need to show up before we'd barely finished digesting breakfast if we wanted to get our hands on some. (Meanwhile, I'm thinking, If demand is so high that you run out of farinata before lunch even starts, maybe you should start making more farinata…)
At last, we scored some farinata. Our favorite flavor by far was the pesto. We ate it so fast that it was gone before we even thought to take a picture. Some of the pesto had baked into the top of the farinata, so that the crust and the pesto were unified in a common bond of delicious goodness.
This recipe is our testament to that dish native to Italy's Liguria coast. We like it best at room temp half a day or more after we've baked it. Something about that wait between baking and eating makes it taste even more like the real thing we had in Riomaggiore.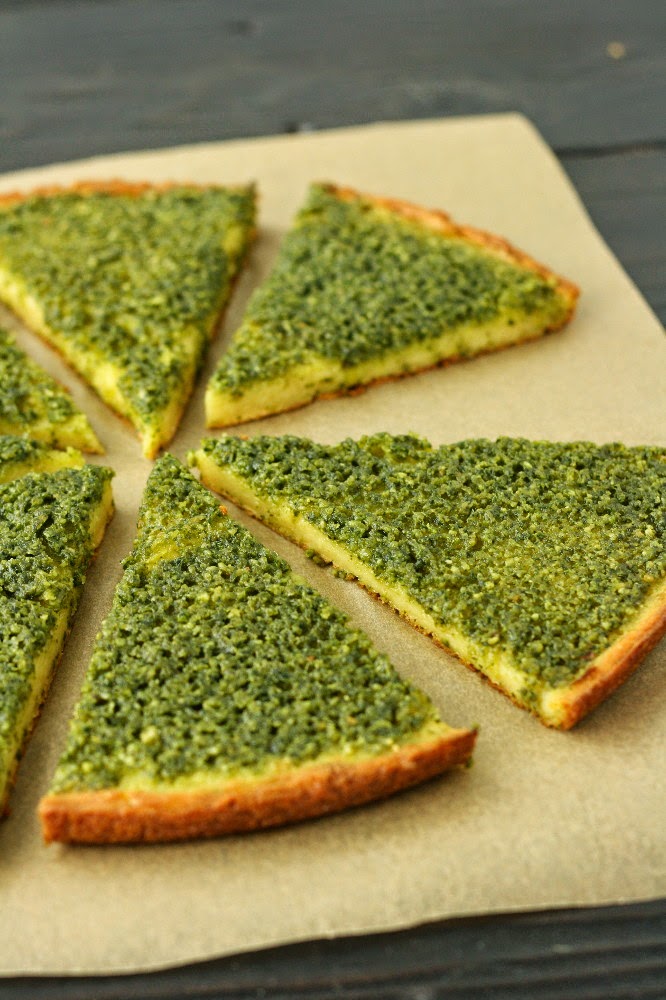 Pesto Farinata
Makes one 10-inch pie
Ingredients
1 1/2 cups (180 g) chickpea (garbanzo bean) flour
2 cups warm water
1 tsp kosher salt
4 tbsp olive oil, divided
1/2 cup pesto (like that found on page 160 of Artisanal Gluten-Free Cooking, 2nd Edition)
Steps
1. Whisk together the chickpea flour and water, and let sit at least 3 hours. Then add the salt and 2 tbsp olive oil and whisk to combine.
2. Place a 10-inch cast iron skillet (or other heavy, oven-safe skillet) in the oven. Then heat the oven to 500 deg F.
3. Remove the skillet from the oven, add the remaining 2 tbsp olive oil to the skillet, and swirl to coat the bottom.
4. Pour the batter into the skillet and place the entire skillet back into the oven. Bake for 15 minutes.
5. Remove from the oven, spread the pesto evenly over the top of the crust, and return to the oven for 10 more minutes, until the edges are browned and slightly crispy.
6. Remove from the pan while still hot and let cool.
Enjoy!
–Pete and Kelli