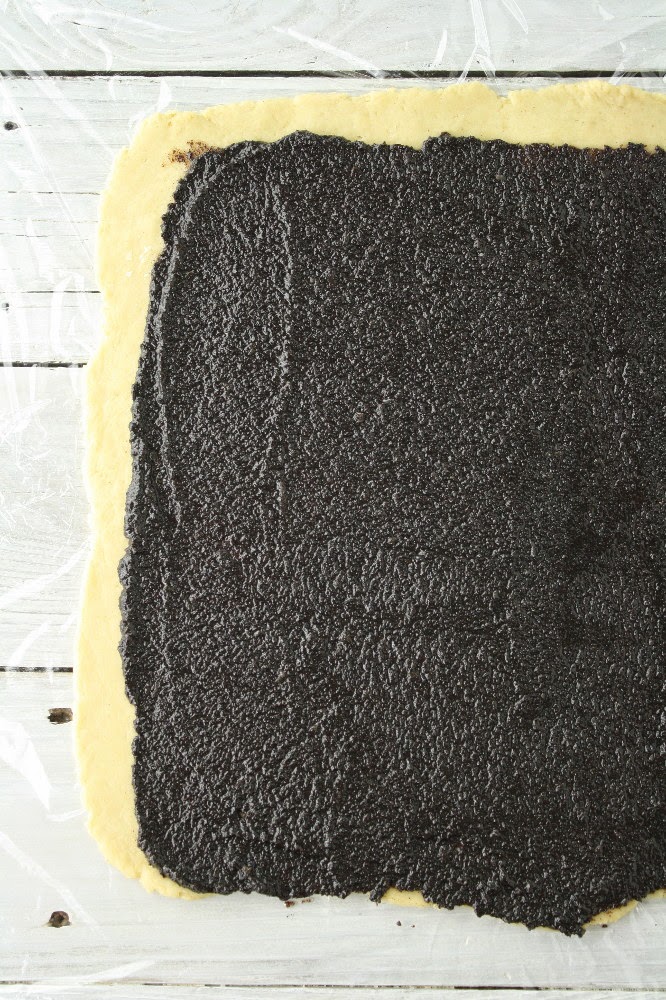 For as long as we've had this blog we've been talking about Mock Cake, A Polish sweet bread with poppy seed filling that we make twice a year—for Christmas and Easter. Frankly, I can't imagine either of the holidays without it. Whether we've been in Colorado or New York, at home or traveling to see family, the Mock Cake has been a constant. And for the last seven years, it's been gluten-free too.
We make it from scratch, of course, though for years we used Solo brand poppy seed filling. The last few holidays we've been working to change that, testing and refining a truly from-scratch filling much more in line with our approach to baking. This recipe is the result of that work.
This recipe, I suspect, is for us more than anyone else. I freely admit that the number of folks who'll be looking for a recipe such as this are pretty small. The subset of the gluten-free community specifically looking for a a recipe for a gluten-free Polish sweet bread made only twice per year for certain Christian holidays has got to be a tiny group. And of those folks, the ones looking for a from-scratch filling rather than the convenience of the store-bought canned stuff is even smaller.
But recipes like this matter. Sure, recipes for the masses can be insanely popular. But recipes like this, where we take a traditional family food that's been part of our food heritage for generations, are the ones that truly bridge the divide between our pre- and post-gluten-free lives. Pancakes and cookies and bread are one thing. Specialty foods like this are quite another.
Easter—and spring—are, for many, about rebirth. Nowhere is that more important than with specialty, family heritage recipes such as this. Even if you don't have a need for a from-scratch poppy seed filling to go with your gluten-free Polish sweet bread, I hope this recipe inspires you to take another specialty recipe that means much to you, and bring it fully into your gluten-free life.
Poppy Seed Filling
Makes 1 2/3 cups
Ingredients
1 1/4 cups (176 g) poppy seeds
1/2 cup cow's or almond milk
2 tablespoons sugar
1/2 cup honey
1 tablespoon rum
Zest of one small lemon
Steps
1. Grind the poppy seeds into a powder in a spice grinder or high-power blender.
2. Combine the milk and sugar in a saucepan over medium-high heat and bring to a simmer.
3. Add the ground seeds, honey, and rum. When the mixture returns to a simmer, cook for two minutes, stirring occasionally.
4. Remove from the heat and stir in the lemon zest.
5. Cool completely before using.
Enjoy!
P.S. If you're looking for other gluten-free Easter recipes, might we suggest our:
–Pete and Kelli