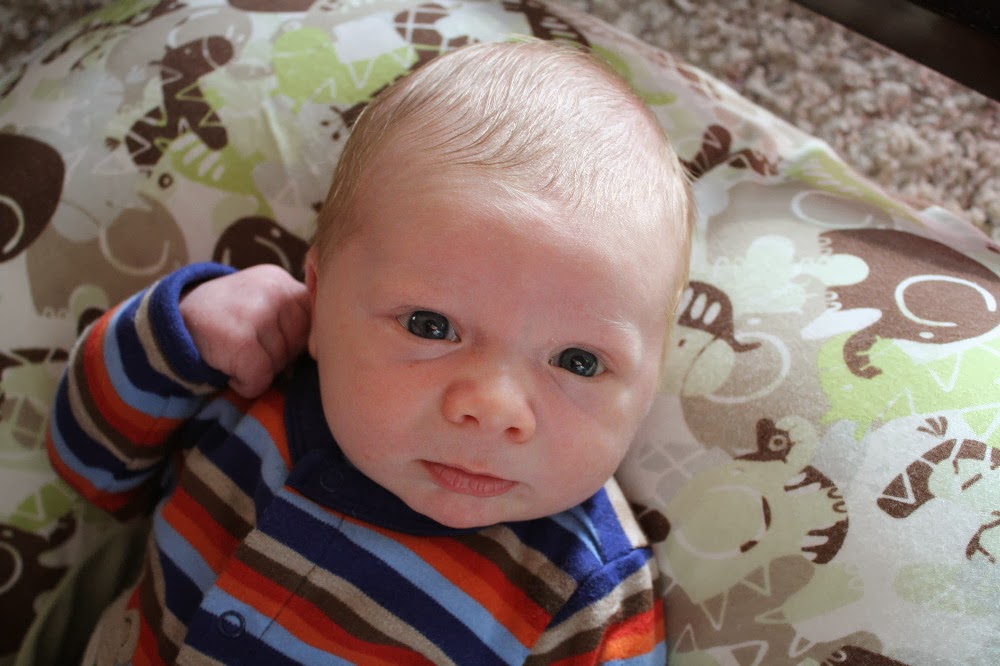 In my experience there are three reasons why bloggers "go dark"and don't post: a) they burn out, b) they simply get too busy, or c) they (temporarily) focus on stepping away from a blog to live everyday life. Of course there's some overlap across those reasons. There certainly has been for us.
It's amazing to think we last posted to No Gluten, No Problem on New Year's Day (an awesome recipe for struffoli, if you missed it). After that, life shifted pretty dramatically for us. We welcomed our third child, Timothy, into the world. We probably owe you all a mea culpa for not taking the time to at least write a short post saying that much. But we've been focused almost exclusively on spending time as a family, and we hope you'll forgive our "radio silence" on that account.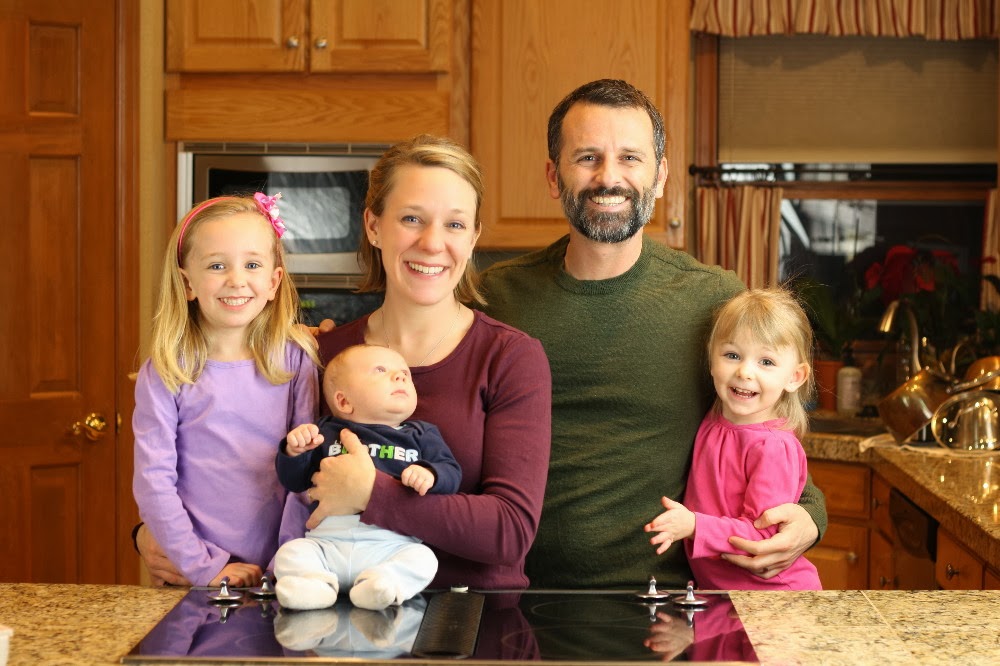 We haven't stepped away from the gluten-free world entirely, mind you. Over the course of the past month and a half, we finished final revisions on the manuscript for Gluten-Free Family Favorites, which comes out later this year. And we wrapped up photography for the book, too. The photo just above is one of our new author photos—taken just last week, because we wanted to wait for Timothy's arrival so he could be in the picture as well.
And we've been developing new recipes, including a bacon-bourbon-peppercorn beef entree and a deliciously moist fig bread. Those will be coming soon here on the blog.
We're glad to be back, and thanks for your patience as we've entered the next phase of our gluten-free family's life. Happy Valentine's Day!
–Pete