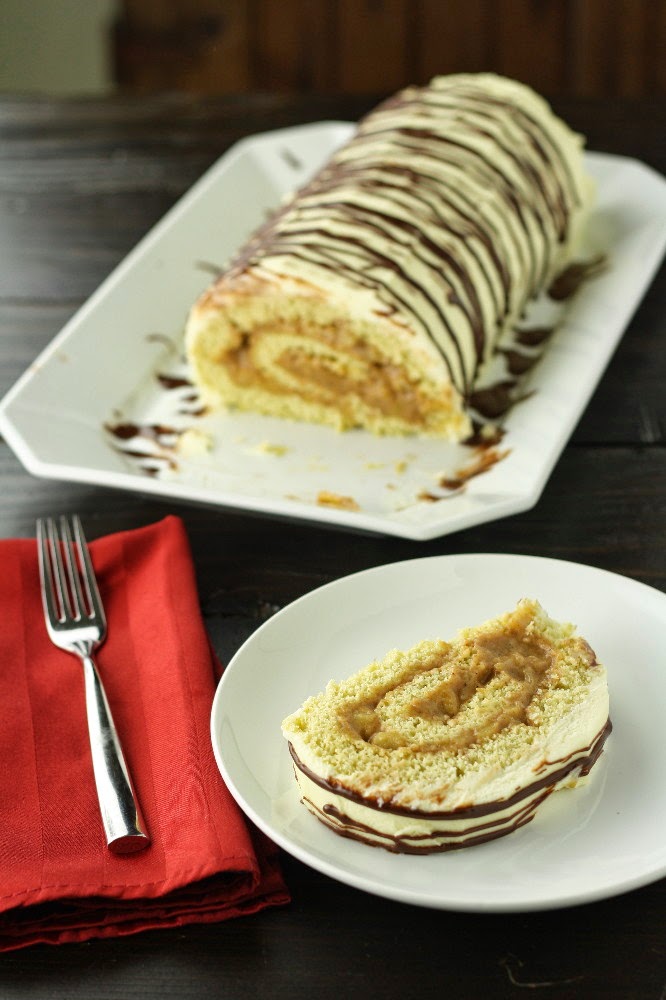 Like the tides, food traditions can ebb and flow. Sure, we maintain some year after year with steadfast resoluteness, like immovable rocks amidst the flowing waters of life. But others get swept up in those currents.
Sometimes we double down on our traditions, such as during those times of life when we have young children, and we want them to experience, embrace, and ultimately pass on the positive experiences with food traditions that perhaps we had in our own childhoods.
And sometimes—such as due to a diagnosis with celiac disease, a food allergy, or another condition requiring a major dietary change—we fear losing those traditions, in some sense severing the lineage that has passed a tradition down through generation after generation.
Those of us with dietary restrictions are hardly the only ones who risk losing a food tradition. The simple act of moving, maybe for a new job, can find you in new surroundings, where the food traditions are different.
Such has been our experience—as it is for many transplants in Colorado. We're native New Yorkers living in Colorado for my third time and Kelli's second. Even as we love and embrace this wonderful place we call home, we also resolutely commit with even greater intensity to the food traditions that connect us back to place and family in ways that our geography now can't. For better or worse, unlike my native Long Island, Colorado's communities don't boast an Italian-American bakery and Jewish deli in every downtown. If our children are going to have certain food experiences, we must provide those for them.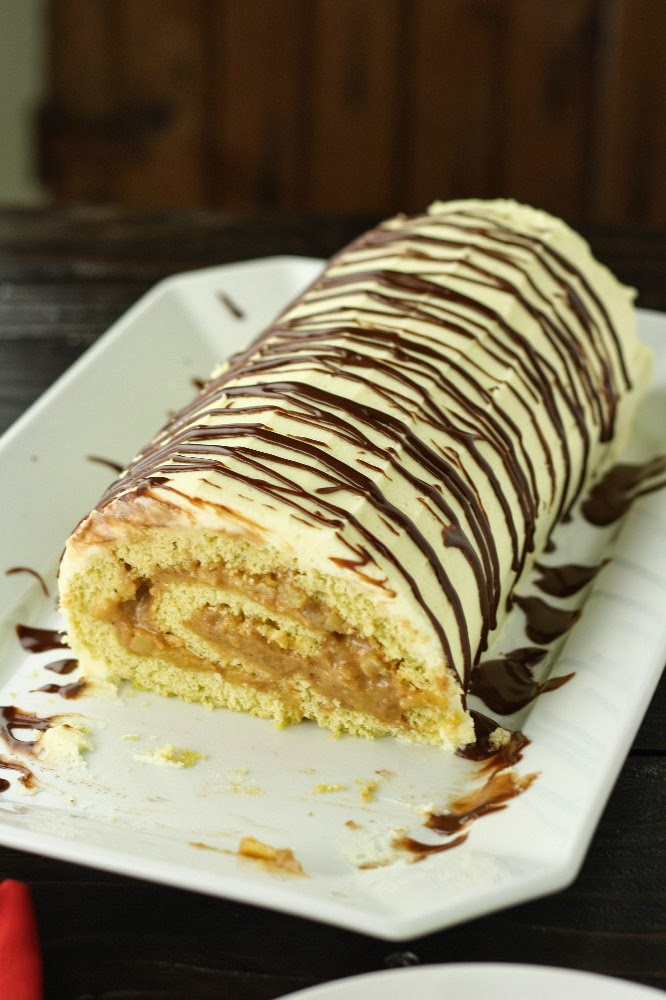 I think, too, that the more our surroundings—geography, people, culture—depart from our traditions, the greater potential we have to either abandon them or hold to them even tighter. The latter has been true for us, such as with the Belgian traditions of my mom's side of the family. Foods like speculaas cookies and Flemish beer roast have been a part of our family since before the girls were born. But now we find ourselves digging deeper into Belgian food traditions, trying to strengthen that tie for fear of it slowly fading over time.
When my cousins from New York returned from a summer 2013 visit to our family in Belgium, they brought back a souvenir for us that was just what the doctor ordered: a book, What's Cooking in Belgium: Recipes and Stories From A Food-Loving Nation, from a book store in Antwerp. We have devoured its pages (metaphorically) and its food, such as in this Belgian Christmas Log, our first gluten-free adaptation of its recipes.
Our version of the log includes an orange-infused sponge cake, rolled with a speculaas and cinnamon apple filling, topped with an orange-infused white chocolate-mascarpone frosting. Some aspects, such as the speculaas paste made from speculaas cookies and white chocolate-mascarpone frosting are traditional elements, but we've taken the flavors and ingredients in our own direction. And you can take the recipe in your own direction, too. Swap gingersnap cookies for the speculaas, or omit the speculaas entirely and use your own filling. Likewise, modify the flavors of the sponge cake and frosting to suit your own desires.
For us, it's a beautiful marriage of tradition's consistency over time (using a speculaas recipe that's passed down through my family since the 19th century) and flexibility to evolve with each successive generation. On this Christmas Eve, we hope that holiday food traditions fulfill you and your family as much as recipes such as this do ours.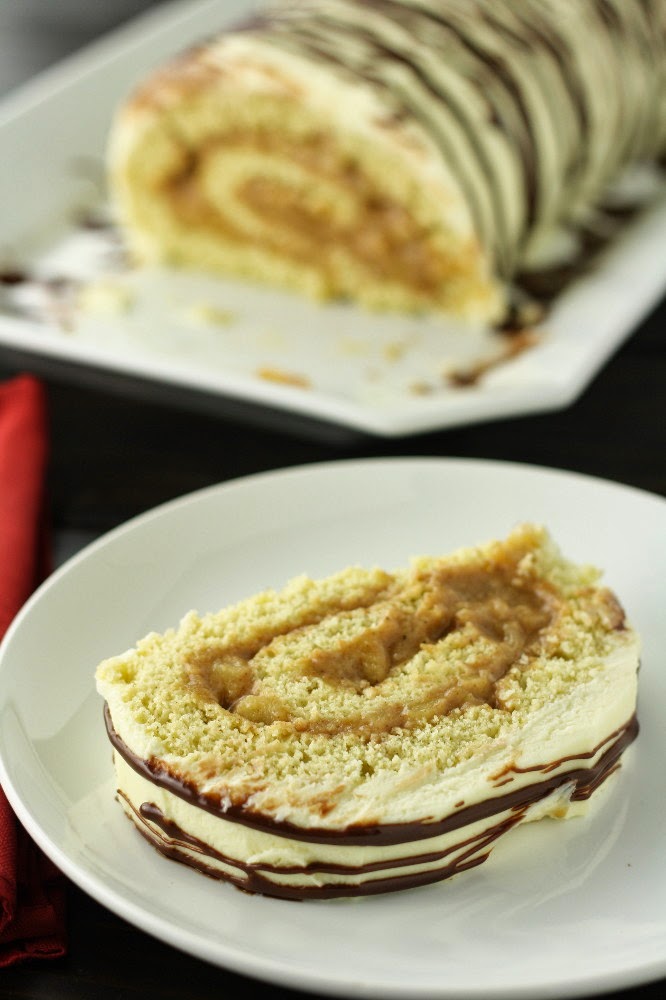 Belgian Christmas Log
Makes 12–14 servings
Apple Speculaas Filling
15 (150 g about 1 1/4 cups cookie crumbs) speculaas cookies
3/4 cup apple juice
3 tablespoons honey
juice from 1/2 lemon (about 2 tablespoons)
2 teaspoons ground cinnamon
1 teaspoon cornstarch
1 teaspoon pure GF vanilla extract
1/4 cup (1/2 stick) butter
4 small (350 g) peeled and diced apples
Steps
1. Grind the cookies in a food processor or crush in a zip-top bag with a rolling pin. Set aside.
2. In a medium saucepan, whisk together the apple juice, honey, lemon, cinnamon, and cornstarch. Add the butter and heat over medium heat until the mixture simmers and thickens.
3. Remove from the heat and stir in the cookie crumbs and vanilla extract to make a paste. Set aside to cool.
4. Meanwhile, saute the diced apples in a pan over medium-high heat until the apples are softened. If desired, use a little (1 teaspoon) butter to grease the pan.
5. Add the apples to the speculaas paste and stir to combine.
Mascarpone White Chocolate Ganache
5 1/2 ounces (150 g) white chocolate
3/4 cup + 2 tablespoons heavy cream
8 ounces mascarpone
1/2 teaspoon GF pure orange extract
Steps
1. Combine the white chocolate and heavy cream in a small saucepan and heat over low heat, whisking until the chocolate is melted. Set aside until cool and store in an airtight container in the refrigerator until it is time to assemble the log.
2. In a medium bowl, whisk together the cooled white chocolate mixture, mascarpone, and orange extract until the mixture is stiff. This can be done in an electric mixer with the whip attachment.
Orange Sponge Cake
6 eggs
1 cup sugar
1/4 teaspoon salt
1 teaspoon GF pure orange extract
1 1/2 cups (188 g) Artisan GF Flour Blend
1 teaspoon xanthan gum
Steps
1. Preheat the oven to 400 degrees F. Grease a 12″x16″ pan (1/2 sheet pan) with nonstick cooking spray and line with parchment paper.
2. In a large metal or glass mixing bowl, whisk together the eggs, sugar, and salt. Place over a pan of simmering water, making sure the water does not come in contact with the bottom of the bowl. Continue whisking over the heat until the mixture comes to 110 degrees F.
3. Place the mixture on an electric mixer with the whip attachment and whisk at medium speed for 10 minutes until it is very light and thick.
4. Add the extract and mix to combine.
5. In a separate bowl, whisk together the flour and xanthan gum.
6. Gently fold the flour mixture in three stages into the egg mixture.
7. Spread on the prepared baking sheet and bake for 10 minutes until the cake is slightly golden and springs back when lightly touched.
8. Remove the cake from the oven and slide off the pan on the parchment paper onto a kitchen towel. Using the towel, roll the cake up and allow to cool for 30 minutes.
Chocolate Ganache Garnish
4 ounces bittersweet chocolate pieces
1/4 cup heavy cream
Steps
1. Gently heat the chocolate and heavy cream over a double boiler on the stove, whisking until the chocolate is melted and the mixture is smooth. Set aside.
To Assemble the Roll
1. Unroll the cake and spread the apple filling onto the surface of the cake.
2. Roll the cake up removing the parchment paper while you roll. Place the cake on a serving plate, seam side down.
3. Frost the cake with the mascarpone white chocolate ganache.
4. Drizzle with the bittersweet ganache.
Enjoy!
–Pete (and Kelli)