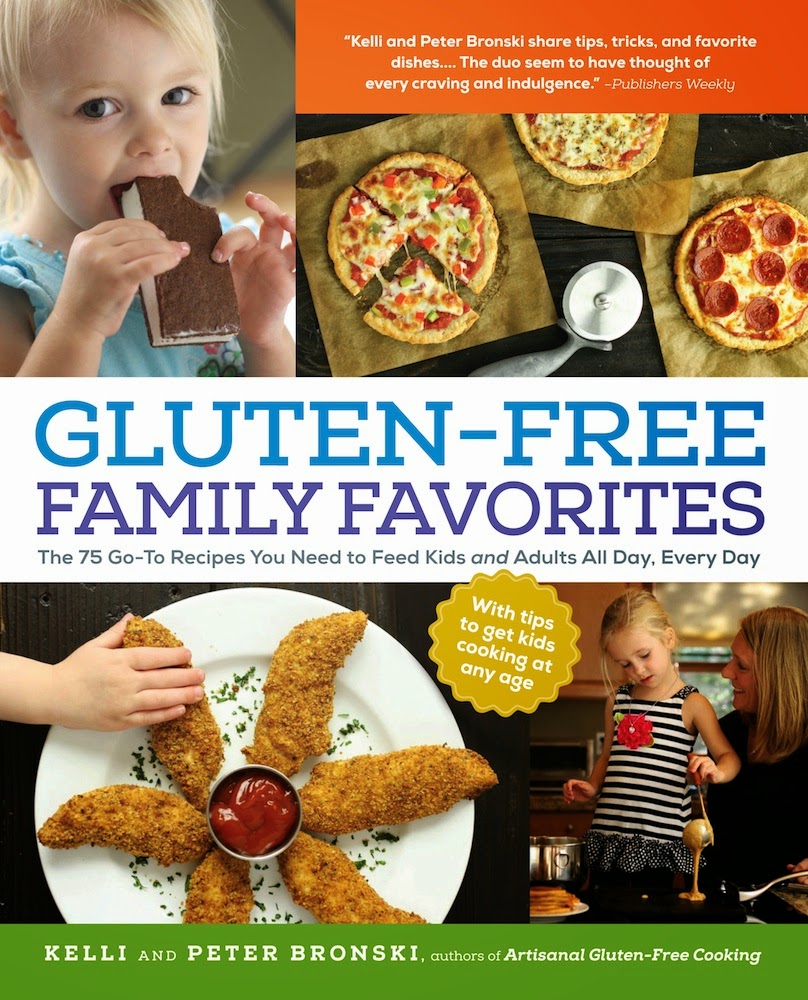 After breaking our near-total blogging radio silence last week with a race report from the big ultramarathon in the Alps, we're thrilled to announce one of the main reasons we've been largely MIA for the last two months. We've been (very) hard at work wrapping up our newest cookbook:
Gluten-Free Family Favorites: The 75 Go-To Recipes You Need To Feed Kids And Adults All Day, Every Day
As our own family has grown (with a new addition expected in just six weeks or so!), and as readers of this blog and our previous cookbooks have reached out with messages about feeding their own kids, we've felt more and more compelled that parents and families needed a trusted resource to feed their kids great gluten-free food. But when we looked around, we saw scant few gluten-free cookbooks specifically dedicated to kids and families. That had to change.
And so more than a year ago we began the process of crafting this new cookbook. It really embodies two equally important and interrelated themes: featuring recipes that kids will love to eat and that are designed to get kids cooking in the kitchen with you. That last part is crucial. This is about more than putting a meal on the table. It's about teaching children good eating habits that they'll carry into adulthood, about building a healthy relationship with their food, and about building their confidence in the kitchen, so that they'll feel empowered to ultimately navigate potentially challenging social food situations, whether at school, a party, or intramural sports and other activities.
We've included kid-friendly, allergen-friendly, and/or healthier adaptations of some of our popular recipes from the blog and previous cookbooks (such as pizza), plus oodles of new recipes, including:
breakfasts (sweet potato pancakes, French toast sticks, hot cereal)
snacks (granola bars, cinnamon chips with fruit salsa, graham crackers)
dinners (pesto mac and cheese, spanakopita hand pies, chicken teriyaki)
familiar classics (fish sticks, meatball subs, grilled cheese)
tasty treats (monkey bread, waffle cones, thumbprint jam cookies)
There are 75 main recipes in all, each with a full-page color photograph and each of course gluten-free. Every recipe, as much as possible, also includes modifications to make it free of dairy, egg, corn, soy, peanut, nut, and other major allergens, as well as vegetarian or vegan.
The book also includes sections with tips on reducing your family's gluten-free grocery bill, understanding the gluten-free diet and new labeling laws, and food and kitchen safety for kids.
It's due out in late spring 2014 from The Experiment.
Thanks for your patience and continued support! We're so excited to finally be able to share the news and to get back to regular blogging. It's been too long, but fortunately our European trip gave us plenty of inspiration for new recipes you can expect to see here in the coming weeks.
–Pete and Kelli