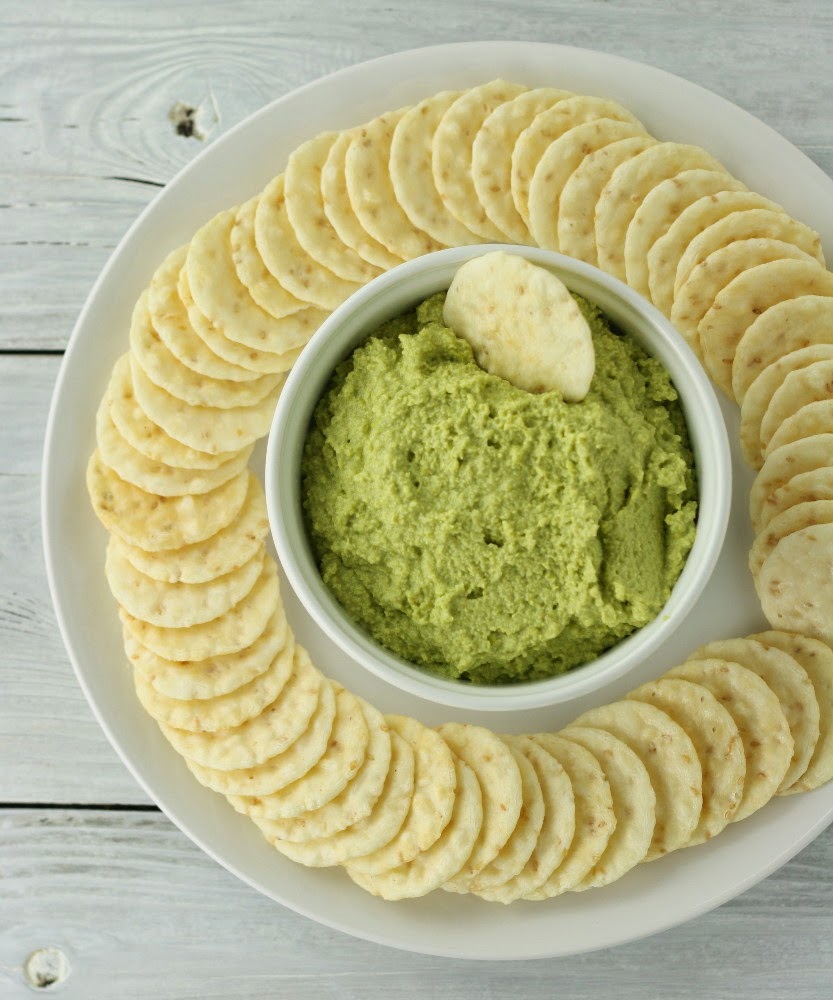 Every so often, it's our turn to bring snack for our girls' preschool classes. More often than not, they don't ask for cookies or muffins or other such snacks. They ask for hummus. A more traditional hummus with chickpeas, tahini, and garlic is usually the route we take.
But when we're looking for a decidedly unconventional version, this edamame hummus takes Middle Eastern hummus and gives it a distinct Asian flare. It was inspired by a sushi restaurant in New York's Hudson Valley, where we used to live. They served an edamame hummus the way American restaurants often bring a bread bowl out to the table when you're first seated.
True to the name, edamame take the place of chickpeas. Pair with rice crackers.
Edamame Hummus
Makes about 2 cups
Ingredients
12 ounces shelled edamame, boiled for 10 minutes
1/2 cup cooking liquid
Juice of 1 lemon
1/4 cup olive oil
1 garlic clove
1 tbsp GF tamari wheat-free soy sauce
Steps
1. Boil the shelled edamame in water for 10 minutes. Then strain, reserving 1/2 cup of the cooking liquid.
2. Place the edamame, reserved liquid, and all remaining ingredients in a food processor and pulse until smooth.
3. Chill then serve.
Degrees of Free-dom
This recipe is gluten/wheat-free, dairy/lactose/casein-free, peanut-free, tree-nut-free, fish-free, shellfish-free, egg-free, vegetarian, vegan, grain-free.
Enjoy!
–Pete and Kelli