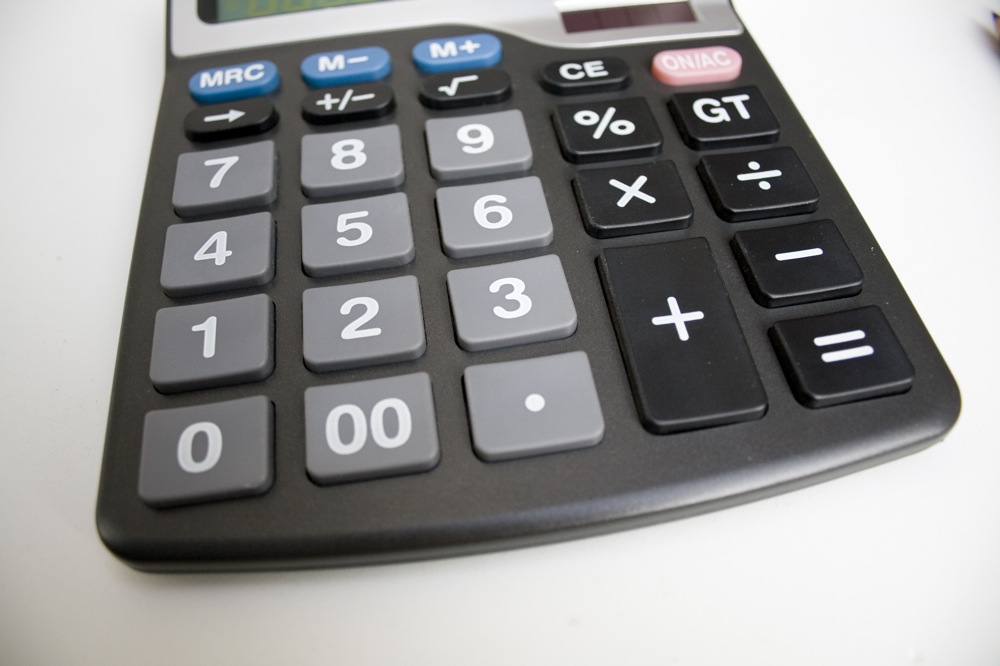 If Christmas was the most wonderful time of the year, then we've definitely moved into the second most wonderful time of the year: tax season, that glorious period between January 1 and April 15 when we all, to greater and lesser degrees, become accountants.
Inevitably, this brings up a new round of blogs and articles highlighting the gluten-free tax write-off. Here's a basic primer on how it works: a) you must qualify, and b) you must keep detailed records and receipts.
Qualification
In order to qualify for a gluten-free tax write-off, you must have an official medical diagnosis from your doctor of celiac disease or another recognized condition that warrants strict lifelong adherence to a gluten-free diet. And you must also have a formal prescription that specifies a gluten-free diet as your course of treatment.
Accounting
The premise of the tax write-off is that gluten-free foods cost more than "regular" foods, and therefore you're entitled to write off that portion of your expenses which are in excess of what you might normally expect to spend on regular versions of the same foods. For example, if a regular version of the food costs $3, and the gluten-free version costs $5, you may write off $2.
But it's not quite that simple. This gluten-free "premium" is aggregated together with other qualifying medical expenses, such as medical co-pays, prescription meds, etc. The lump sum total in excess of 7.5% of your gross income is the portion you actually get to write off on your taxes.
And of course, you need to keep detailed, accurate records: grocery store receipts, plus the gluten-ous benchmarks against which you're calculating the GF premium.
The Case for the Write-Off
If you were still eating gluten and getting sick, you'd be writing off all sorts of medical expenses—more co-pays, medication, tests, etc. (assuming the total of these expenses exceeded 7.5% of your income). On a gluten-free diet, you're in theory avoiding incurring all those costs on the medical system, and so shouldn't you be able to write off your marginal cost increases for food, which replace the standard medical expenses?
And as researchers refine other treatment protocols (pills, enzyme therapy, vaccines, and who knows what else), those future treatments will be qualifying medical expenses. As another (and to date, the only known effective) option, shouldn't diet be a qualifying medical expense as well?
Other countries, such as Italy, offer stipend to offset cost of maintaining GF diet. Shouldn't U.S. GF folks have some sort of financial relief as well?
Problems With the System
But there are fundamental problems with the system, and I'm not convinced that those of us who are gluten-free for medical reasons should be entitled to write off our food expenses. I'll explain.
Room for abuse
First, like many systems, the fairly open-ended nature of the write-off leaves plenty of room open for abuse. For example, I haven't seen any tax guidelines specifying that you must benchmark like with like. In theory, you could purchase an expensive GF version of a product, and benchmark it against a cheap, budget, brand x "standard" version of the food, thus maximizing the price difference (and hence, your tax write-off), even though that constitutes something of an apples to oranges comparison.
Imperfect accounting
Second, the accounting system is imperfect. For example, if you buy Pamela's chocolate chunk cookies and benchmark them against Chips Ahoy chocolate chip cookies, both from Walmart (for the sake of this illustration), you're looking at a base price difference of $3.96 vs. $2.50. But Pamela's package includes 207 grams of cookies (9 cookies x 23 grams per cookie), but the Chips Ahoy package includes 363 grams of cookies (11 servings x 33 grams per serving). Should you scale the prices to common portion sizes? Fundamentally, you're paying more but getting less with Pamela's, so a straight $3.96 vs. $2.50 doesn't fully capture the increased cost of the gluten-free version.
And what about naturally gluten-free specialty products such as Mary's Gone Crackers, which are enjoyed equally by gluten-eating and gluten-free folks alike. Should you be able to compare Mary's Gone Crackers to Triscuits or some other wheat-based cracker, and write off the difference, even though a product such as Mary's isn't first and foremost a specialty food meant to meet the dietary needs of the gluten-free community?
Myriad factors affect grocery bills
Further, the price differences between gluten-free and gluten-ous foods is just one of many, many food purchasing decisions we make that affect price and our weekly grocery bill. What about the family (like us) who chooses to spend many times more on real, pure maple syrup than to buy the imitation fake stuff made with corn syrup, caramel coloring, imitation flavors, and artificial colors, because we believe the real thing to be better and healthier for us? Or the person who opts for organic produce, or pastured meat and eggs, or sustainably harvested seafood? All of these decisions will raise your grocery bill, and all of these decisions potentially come with real and tangible positive health and environmental impacts. I don't think anyone would strenuously argue that we write-off the added costs of these food choices. What makes gluten-free different?
I know what you might say: we HAVE to do gluten-free, it's not a choice. True, but that brings me to my final point.
Subsidizing junk food?
Whether you can eat gluten or you're gluten-free, the core of a healthy diet comes down to the same foods—vegetables, fruit, nuts, seeds, whole gluten-free grains (such as rice and quinoa), whole meats and fish, eggs, and if you can, dairy. Their costs are the same, whether you're gluten-free or not.
Which means that the gluten-free foods you're writing off on your taxes are very likely of the processed, refined, and/or junk food variety: store-bought bread, pizza, cookies, crackers, cake, brownies, and other indulgences. While some of those foods could be part of a healthy, balanced diet, most of them are not; they are treats. Don't get me wrong—I love my baked gluten-free sweets as much as the next person. But should you be eligible to write off such foods on your taxes? I'm not so sure. In fact, I'd wager not.
Final thoughts
It's no secret that the food we eat is intimately connected to our health. Some of that food costs more than other food—that's just life, and there are myriad reasons why different foods cost what they do (ranging from dedicated GF facilities to deep agriculture subsidies that artificially deflate the cost of certain food commodities). On the one hand, only a fool leaves money on the table, and the availability of the GF tax write-off is an opportunity that many (diligent folks) can and do pursue. But I'd argue that we need to rethink the write-off. It has room for improvement, and we might even consider abolishing it entirely.
What do you think?
–Pete
P.S. For those who've asked for citations for the IRS gluten-free tax deduction, you can refer to the following sources:
Several of these sources also include references to the various IRS rulings and other guidance documents that support and outline the deduction.