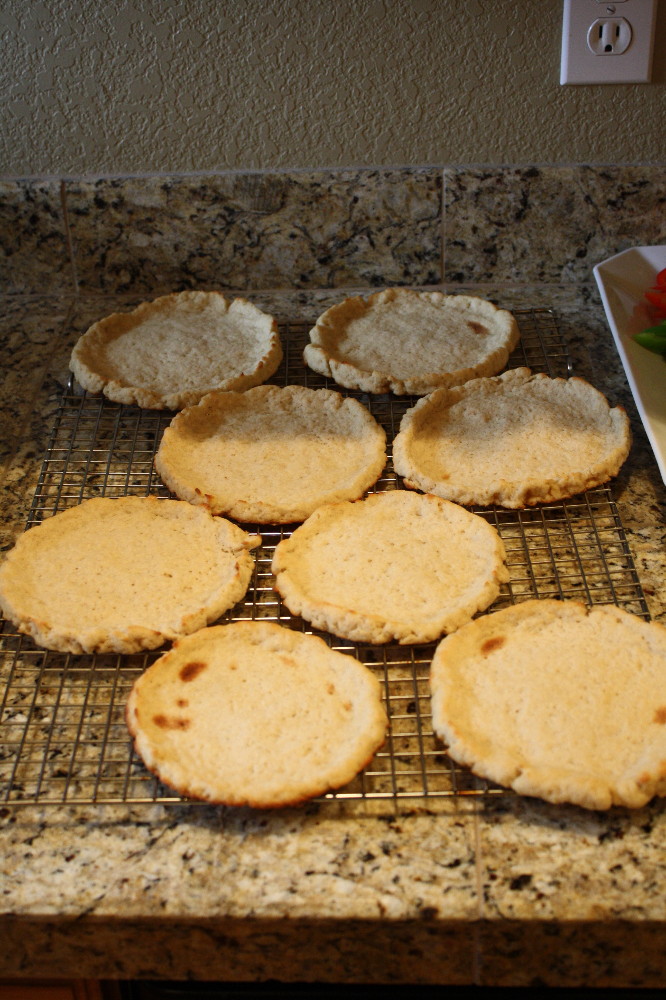 Personal gluten-free pizza crusts, ready for toppings
Between our older daughter, Marin, recently turning four and our family attending a kid-friendly New Year's Eve fiesta, we've been giving some thought to successfully hosting a gluten-free children's party. In that spirit, we offer these 6 tips for doing it right:
1. Get the kids involved with the food.

Kids love to get their hands dirty, and they love to eat, especially when they've had a hand in preparing the meal. So why not get them involved with the food at your party? For Marin's party, each child made his or her own personal gluten-free pizza. We used the standard pizza dough recipe from Artisanal Gluten-Free Cooking, made several batches of dough, and formed the dough into mini crusts. The morning of the party we par-baked the crusts and let them cool on a wire rack, so that they were ready to go when the kids showed up around lunchtime. A "fixin's bar" with shredded cheese, tomato sauce, vegetables, pepperoni, and dried spices completed the setup. A taco bar is another great way to go-seasoned meat, shredded lettuce, cheese, salsa, avocado, you name it.
2. Skip the takeout/delivery. Your kitchen rules.

How many birthday parties have you been to where the meal doesn't start until the doorbell rings and the host picks up a stack of pizzas in cardboard boxes? With more and more restaurants, including pizza delivery joints, offering gluten-free options, it may be tempting to go that route, too. But take our advice and skip it. It may be convenient, but it quickly gets expensive. Plus, in our opinion the pizza (or whatever) you make at home will taste way better than whatever shows up on your front doorstep in a cardboard box. Alternatively, many venues now do beautiful gluten-free food, so if you don't have the time to buy and cook everything yourself, consider hiring a venue that can do it for you – if you need an East London venue check out Venuescanner which will show you every venue in the area and what they offer.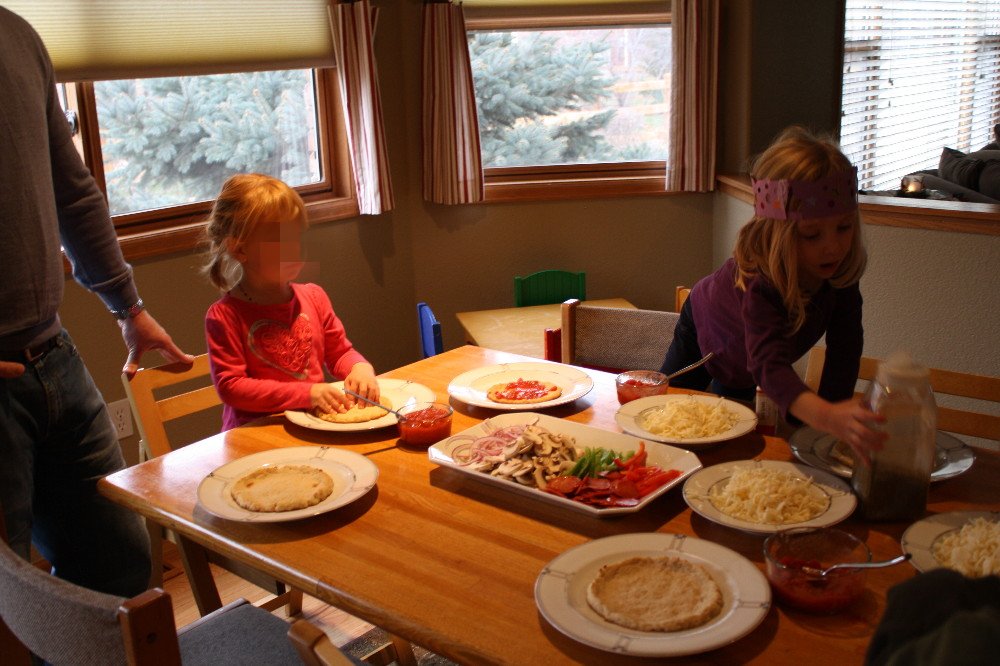 A "fixin's bar" in the center of the table, right before the masses descended
3. Be inclusive. Reach out to other parents to find out about additional food sensitivities.

You're planning a gluten-free party so that your child can experience the joy of eating everything and not having to either go without or wait for the "special" cake or cookie that's just for him or her, while friends gobble down the main thing, whatever it is. Don't you want that inclusive experience for every child at the party? Us, too. Reach out to other parents-either in the invite or as a follow up in advance of the party-and find out about any additional food restrictions so that you can be prepared.
4. Skip #1 and go with food that easily feeds the masses.

Okay, we love the idea of kids each making their own personal pizzas, but sometimes that's just not practical and you need to go the easy route. In that case, buck tip #1 and instead go with dishes that easily feed crowds without too much effort. Think a giant tray of gluten-free baked ziti, or barbeque pulled pork with a tray of toasted gluten-free buns and a side of cole slaw or natural chips.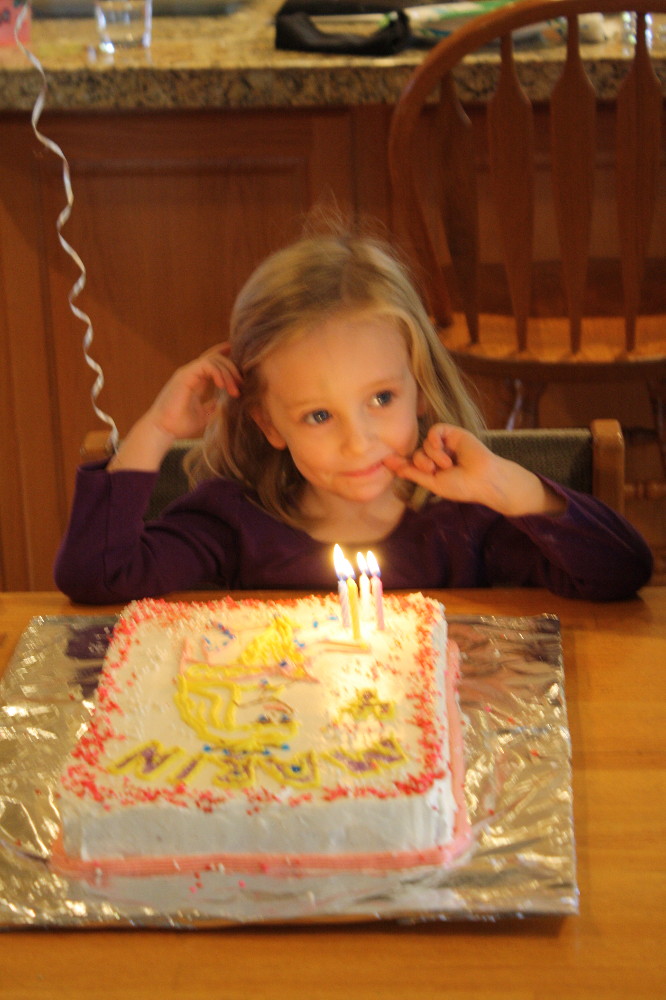 A celebratory-and deliciously gluten-free-birthday cake
5. Don't forget dessert!

Whether you opt for box mix brownies or from-scratch cupcakes with Italian buttercream, just because your party is gluten-free doesn't mean you need to skimp on dessert. Gluten-free baked goods can be as flavorful as any of their gluten counterparts. Also, borrowing from #1, a build-your-own-sundae approach to dessert has proven quite popular with the kiddos as well. And you don't really have to make any dessert; they do the work for you. It's a party; live a little and enjoy!
6. Treat it no different than any other party.

Sure, you may need to do a little extra planning in advance. Or maybe prep some par-baked pizza crusts. Or bake a from-scratch batch of cupcakes. But there's a good chance you would have done some of those things anyway-or outsourced them to a bakery, restaurant takeout, or caterer. At the end of the day, gluten-free children's parties are just like any other party … youngsters gathered together to play, have fun, eat tasty food, and celebrate. While the devil sometimes hides in the details, at the end of the day, that's all there is to it!
–Pete