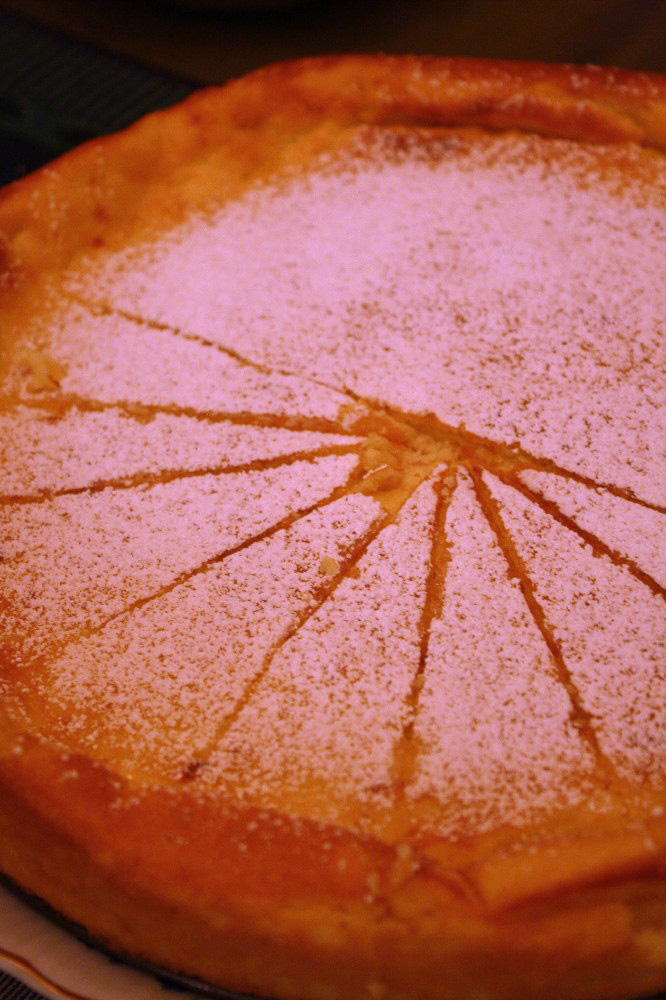 Christmas was a funny holiday for us this year. Now based once again in Colorado, we flew east to celebrate—as usual—with family. But between schedules, snowstorms, and illnesses, my family's Sicilian Christmas Eve was postponed until many days later. Even then, it was a slightly more subdued version of its usually robust self.
Kelli was feeling inspired to make a new Italian dessert for the occasion, and after some research, settled on a gluten-free version of a semolina cake. The preparation starts by making almost a polenta, to which add almond flour, sugar, eggs, and a handful of other ingredients. It's very traditional, basically only swapping fine corn meal in place of what would otherwise be semolina flour.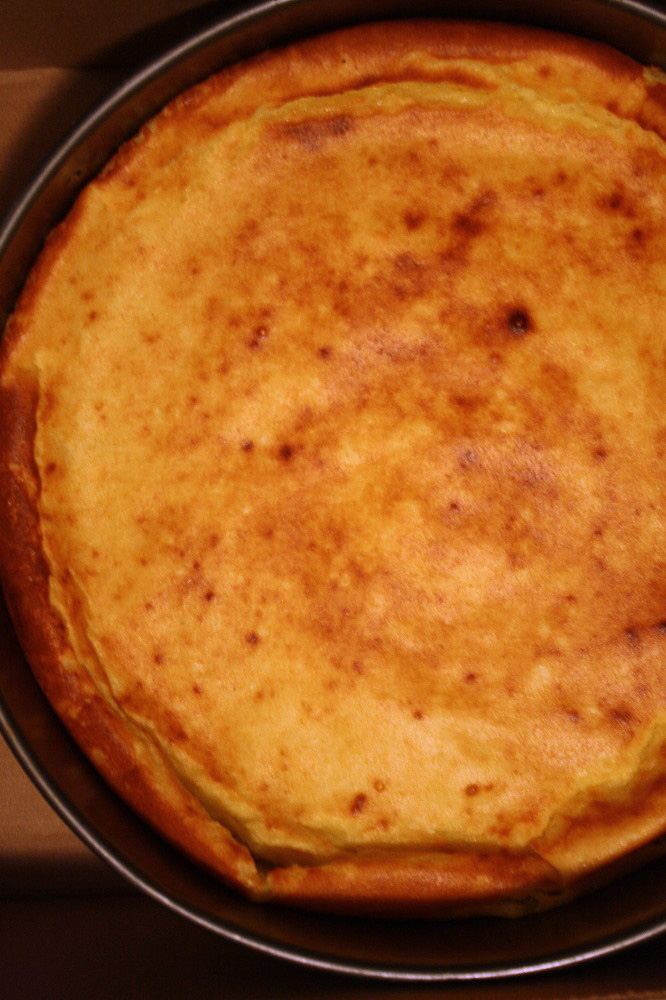 Italian Lemon Almond Cake
Makes one 10-inch cake, about 16 slices
Ingredients
4 cups whole milk
Pinch salt
3/4 cup fine corn meal
3/4 cup almond flour
3/4 cup sugar
Zest of 1 lemon
2 tbsp butter
1/2 tsp GF almond extract
4 eggs

Steps
1. Preheat your oven to 350 deg F. Grease a 10-inch springform pan.
2. Bring the milk and salt to a boil in a medium-large saucepan.
3. Add the corn meal slowly—as you would for polenta—whisking constantly.
4. Turn the heat down and simmer for 7–8 minutes, stirring frequently until very thick.
5. Whisk in the almond flour, sugar, lemon zest, and butter.
6. In a separate bowl, whisk the eggs. Temper the eggs by slowly adding small amounts of the "polenta" while whisking constantly. Once you've added about half the polenta to the eggs, pour the bowl's contents back into the saucepan.
7. Stir in the almond extract.
8. Spread the batter into the prepared pan. Bake 45–50 minutes, until golden on top. (After the 45–50 minutes, you can also place the cake briefly under a broiler for extra browning on top without over-cooking the cake.)
9. When cool, dust with powdered sugar. (You could also garnish the top with sliced almonds.) Refrigerate any leftovers.
Degrees of Free-dom
This recipe is: gluten-free, peanut-free, fish-free, shellfish-free, soy-free, vegetarian.
Enjoy!
–Pete