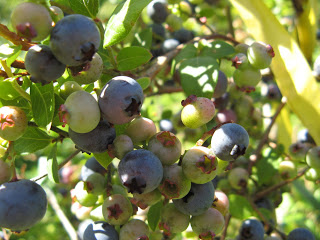 While Kelli and I were in North Conway, New Hampshire for a wedding, we used our down time between events to tour around and sample the local harvest. Stop Number One was a pick-your-own blueberry farm in Chocorua Village along Route 16 south of Conway. The berries were deliciously ripe, and practically falling off the bushes. One pint cost $4, and didn't last long!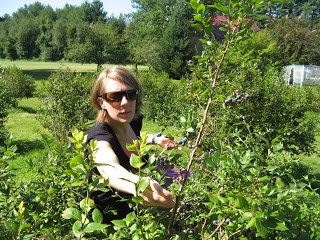 Stop Number Two took us to the Stonywall Sugar House. The maple sugar operation has been run by the Williams family for four generations! They offer a free self-guided tour with eleven "education stations," and the small shack out front sells tons of great maple goodies – maple syrup, maple candy, maple fudge, and just about anything else maple you can think of.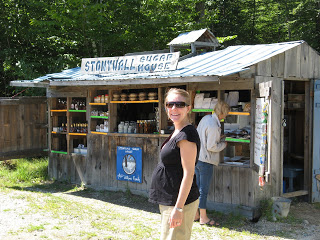 On our last day in New England, stop Number Three took us to Belle Isle Seafood, a local institution in East Boston. Good friends of ours from Charlestown recommended it, but horrendous traffic coming into Boston kept the time very tight before our flight back to Colorado. Thankfully, we made it to Logan with just enough time to run over to East Boston and indulge in possibly my favorite food ever: fresh, steamed lobster. Growing up, I was a notoriously picky eater, but if there was one thing I would eat, it was lobster. As a young tike I even took to calling it lobster-chicken. Nowadays, it's food perfected on a plate. The tenderness of the meat and the sweet, subtle flavor is best served steamed and unadorned (in my humble opinion!).
Belle Isle Seafood sits right along the shores of the Belle Isle Inlet, part of greater Boston Harbor. Nearby you'll find fishermen casting off a bridge, and overhead, you can watch the enormous planes taking off and landing at Logan (Belle Isle Seafood is directly in the final approach pattern for two of the major runways).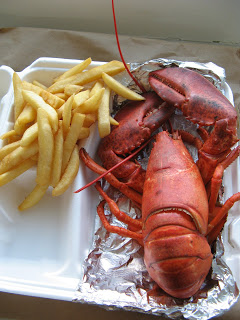 All told, it was a wonderful culinary tour free of gluten and full of local flavor!
– Pete