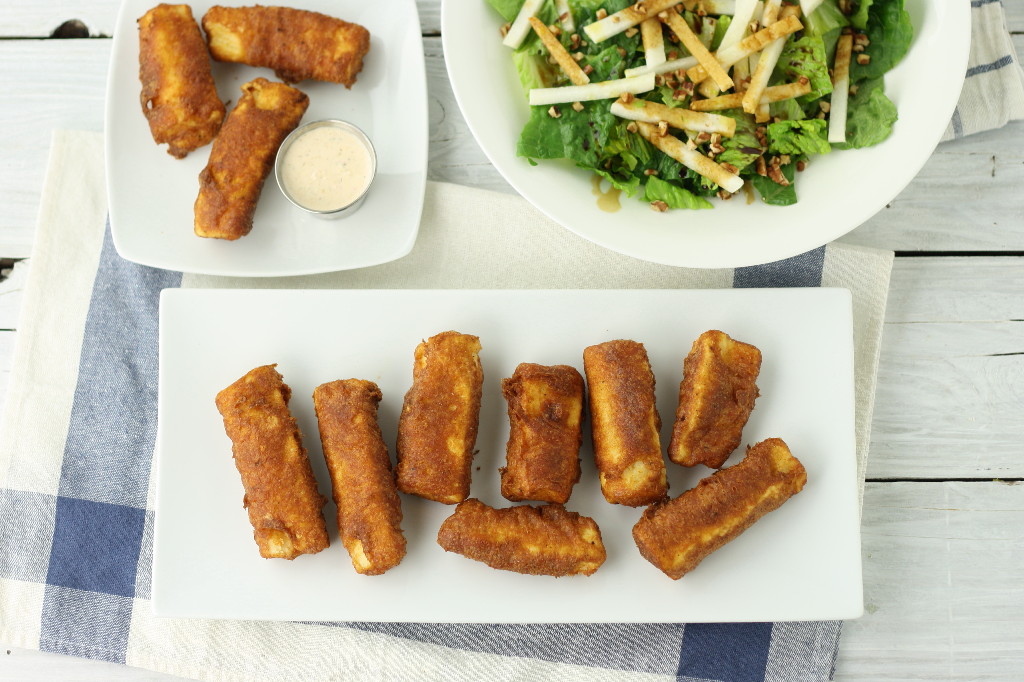 St. Patrick's Day was this past Thursday and I have to be honest… We've never been much for celebrating the holiday, at least not in the American sense of "get embarrassingly drunk and obnoxiously rowdy whilst pinching those who haven't festively dressed in kelly green for the day."
Our one genuine attempt to participate was probably a decade ago. We were living in Boulder, CO, at the time and thought we'd go to Conor O'Neill's, pretty much the only traditional Irish pub and restaurant in town at the time. As we walked down the street, we could see a line going out the door and down the block and thought "Well, we tried. Time to go home." And that was that.
These days we're more likely to watch Irish chef Kevin Dundon on Create TV than get wild and crazy (with young kids, no less!) in honor of good old St. Patrick.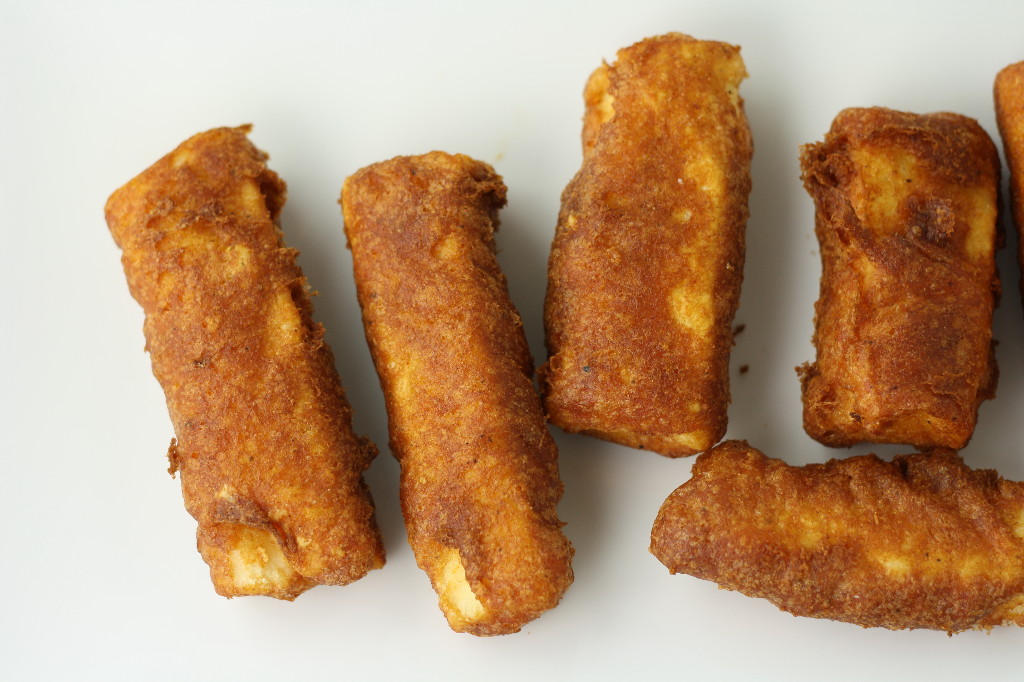 But one place where we do get in touch with our inner Ireland is with that famous staple of hearty pub fare: battered fish and chips. You know the kind: perfectly moist and flaky white fish, a wet batter fried to a crispy golden brown, not too oily, and deliciously savory in a way only pub food can be. Pub food, mind you, that's almost always off limits to the gluten-free crowd because it's a minefield of gluten.
We've published versions of fish and chips before. Gluten-Free Family Favorites includes a recipe for breaded fish sticks. And in 2011 here on No Gluten, No Problem we shared a recipe for cornmeal-crusted cod fish and chips. But there are undoubtedly times when you want the battered and deep-fried version. And that's exactly what this recipe is. We don't deep fry often, but we're happy to break out the vat of oil for this one.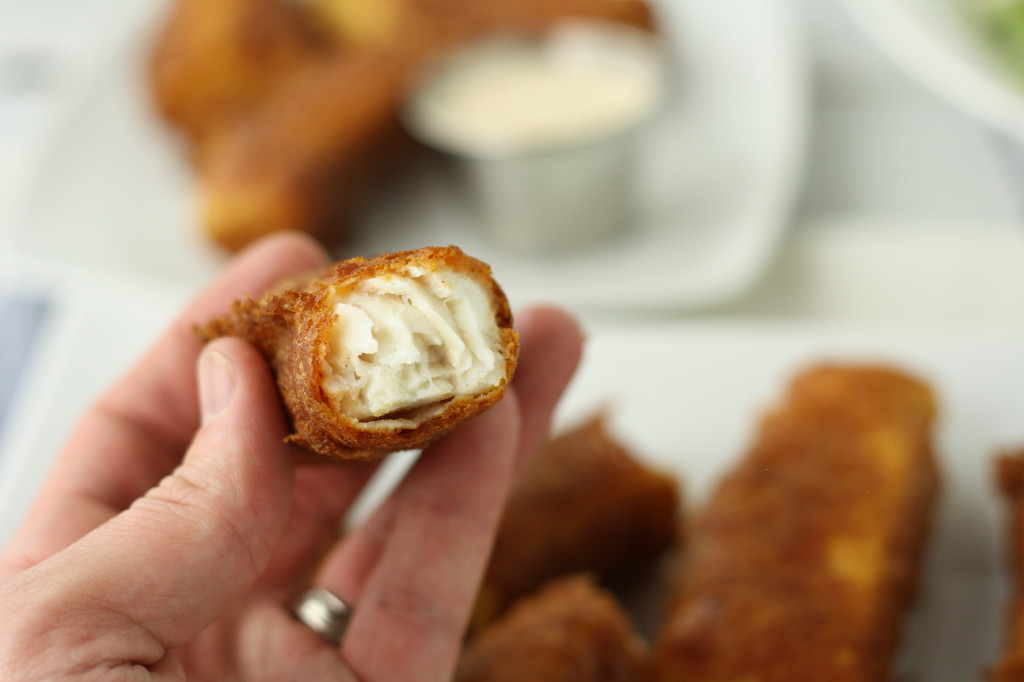 Battered Fish and Chips
Makes 6 servings
Ingredients
For frying
1/2 gallon vegetable oil
For the batter
1/2 cup (63 g) Artisan Gluten-Free Flour Blend
1 tbsp garlic powder
1 tbsp paprika
1 tsp salt
1/3 tsp ground black pepper
1 egg
3/4 cup water
For the fish
1 1/2 pounds halibut fillet, cut into strips 1 1/2 inches wide
1/4 cup (32 g) Artisan Gluten-Free Flour Blend
Salt and pepper (to season the flour)
Instructions
Add the frying oil to a large pot, bring it up to 365 deg F, and adjust the stovetop heat to hold the temperature steady.
Whisk together the batter ingredients in a medium bowl to make the wet batter. Set aside.
To prepare the fish, season the flour with salt and pepper and dredge the fish to lightly coat on all sides.
In batches, dip each piece of fish in the batter to coat, allow excess to drip off, then carefully add to the frying oil.
Cook 3 to 4 minutes, until deep golden brown. (The fish should be opaque/white throughout and flake easily if you break open a piece. Frying in batches avoids overcrowding and prevents the oil temperature from dropping too much during frying.)
Remove from the oil and place on a brown paper bag or plate lined with paper towels to absorb excess oil. Serve hot.
Repeat as necessary until all the fish is cooked.
Notes
Serve with your favorite chips (aka french fries).