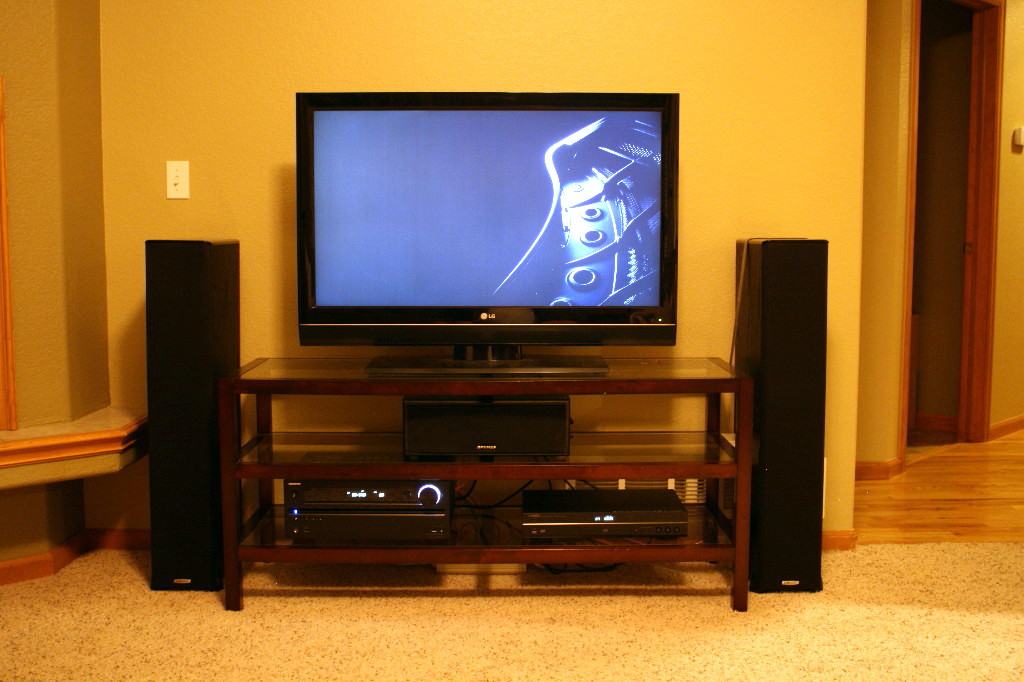 When I was 14 years old, I spent my life's savings on the kind of home stereo system kids my age weren't buying. I remember the day vividly. I made the purchase at Nobody Beats The Wiz, a now-defunct electronics store in the Northeast United States. The system included a 460-watt Yamaha amplifier/receiver with Dolby 5.1 surround sound, front right and left Polk Audio speakers, and when I could later afford the additions, center channel and rear surround speakers, too. It was a major investment in quality. The way I experienced music mattered to me.
Music was an integral part of my childhood from my earliest memories. My grandparents had an eight-track on which they played classical, Edith Piaf, and Italian-American favorites like Lou Monte. We had an LP record player, and then a cassette deck. My first tapes were classical pieces composed by the likes of Bach, Mozart, and Beethoven. Like any good boy of my generation, I eventually also added must-have 80s rock bands like Poison and Guns N' Roses to the mix. Then came the CDs, whose number has grown steadily in the ensuing decades in our collection.
That stereo system served me, and then us, for 22 long years. But the forward-marching progress of technology began to render it obsolete. The Polk Audio speakers weren't as crisp after more than two decades as their sound originally was. And the Yamaha amp and our antiquated CD player proved incompatible with modern file types like MP3s. Sigh.
And then, to my utter surprise, Kelli surprised me this year with a combined anniversary-birthday-Christmas present of a new, upgraded system. New Polk Audio speakers that are bigger and better than I could afford when I was 14 years old. An Onkyo amp/receiver that seemingly does everything but launch the space shuttle. And a Yamaha player that covers CD, DVD, BluRay, and other formats. The fact that Polk Audio and Yamaha both contribute components to the new system, just as they did to the old, is awesome. But even more awesome is the sound.
This runs precisely counter to trends in modern-day music listening. Speakers and systems have gotten smaller and smaller, not bigger. Home audio systems like the one we have are becoming the minority exception, rather than the norm. And though I'm sure some will disagree, I believe this fundamentally changes the way we experience music, and the quality of experience we ultimately consider acceptable. We get sold on the idea that we're not sacrificing anything, but we are. The cannon booms of Tchaikovsky's 1812 Overture don't sound nearly the same coming from the tinny little speakers of an iPhone docking station. Feeling those cannon booms reverberate in your chest, on the other hand, is a whole other thing.
I see this difference, not just in myself when the hair stands up on my arms when I'm bathed in a glorious piece of music, but also in the way our girls cannot help but hop down from the dinner table and do ballet in front of the TV when Swan Lake, the Nutcracker, or another piece of passionate music comes on. Or the way they jump up and down like cannonballs when the 1812 Overture reaches its crescendo.
I think the modern-day food culture in America has gone a similar route. Just as I argue we've lost the leisure in our cooking, so too do I think we've often lost the quality. Again it's frequently in the name of convenience. We accept a sub-standard frozen, already prepared, or store-bought food because it's "easy," and eventually sub-standard becomes the norm.
But the beauty with food is that we're free at any time to invest in quality. It just takes a little time and effort.
As I've grown older, I find I enjoy eating out at restaurants less and less. I know this will risk sounding like a food snob, but a major reason for my change in attitude is this: Kelli and I can and do make food as good or better than we can get at most restaurants right here at home. That's not because we're "professionals," or "cookbook authors," or "food bloggers." It's simply because we make it happen.
You can, too. And I hope you do. The quality experience is worth it.