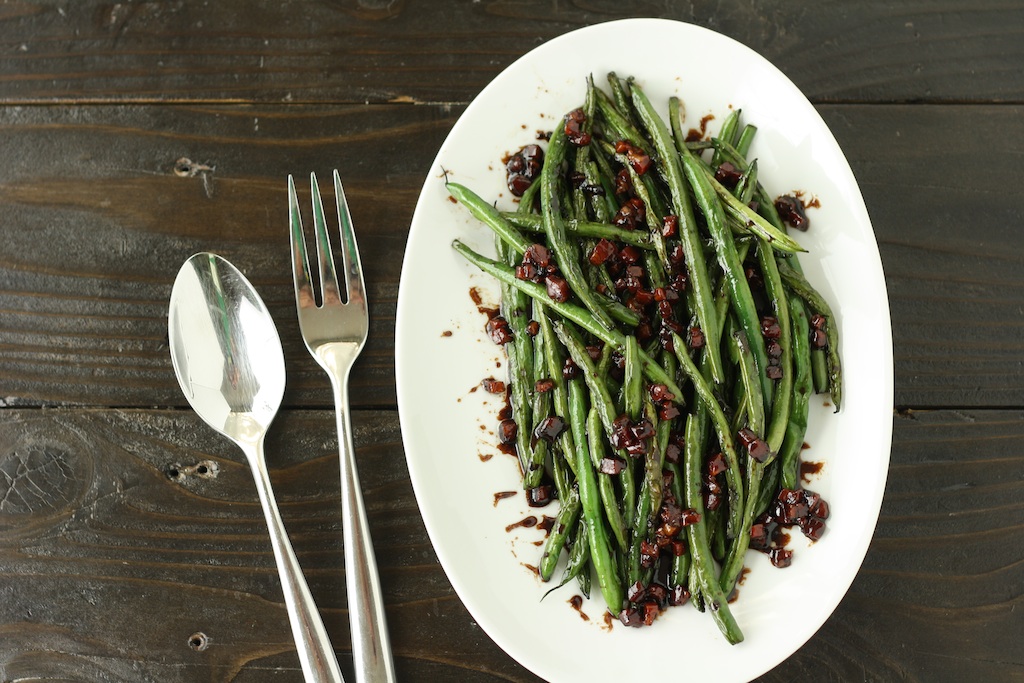 Gratitude. There are many ways to say thank you. Written. Spoken. Gifted. Service. That last one resonates most deeply with us. It is one thing to say thanks—and don't get me wrong; when appropriate, we certainly do say it—but it's quite another thing to show gratitude through an act of service.
Roughly 24 hours ago as I write these words, we returned to our home in Colorado after a two-week trip to visit family in New York. We split the trip into equal halves—one week spent in the Finger Lakes with Kelli's family, followed by a second week spent on Long Island with mine. As one small way of expressing our gratitude for our family's gracious hospitality, on the last night of each week-long visit we prepared a thank you dinner.
To cap the Finger Lakes portion of the trip, it was our beef filet mignon with red wine demi glace, mashed potatoes, and the charred Brussels sprouts from Laura Russell's Brassicas. As the grand finale to the Long Island leg of our visit, it was steamed lobster, whole grilled porgies, seasoned roasted potatoes, and fresh green beans sauteed with pancetta and finished with a balsamic glaze.
Earlier in the day during our last full day on the Island, we'd spent some time in The Crushed Olive, an olive oil and vinegar shop in Babylon village on the South Shore. After sampling so many varieties we ultimately lost count, we walked out with a bottle of Mediterranean olive oil infused with a Tuscan blend of herbs and an aged balsamic vinegar infused with fig.
Feeling inspired to pull some of those influences into the Long Island meal, we prepared the green beans, which we further refined for our first dinner back home here in the Rockies. Saltiness from rendered pancetta, sweetness from strawberry jam, and the biting acidity of the balsamic come together beautifully to make the vibrant green beans sing.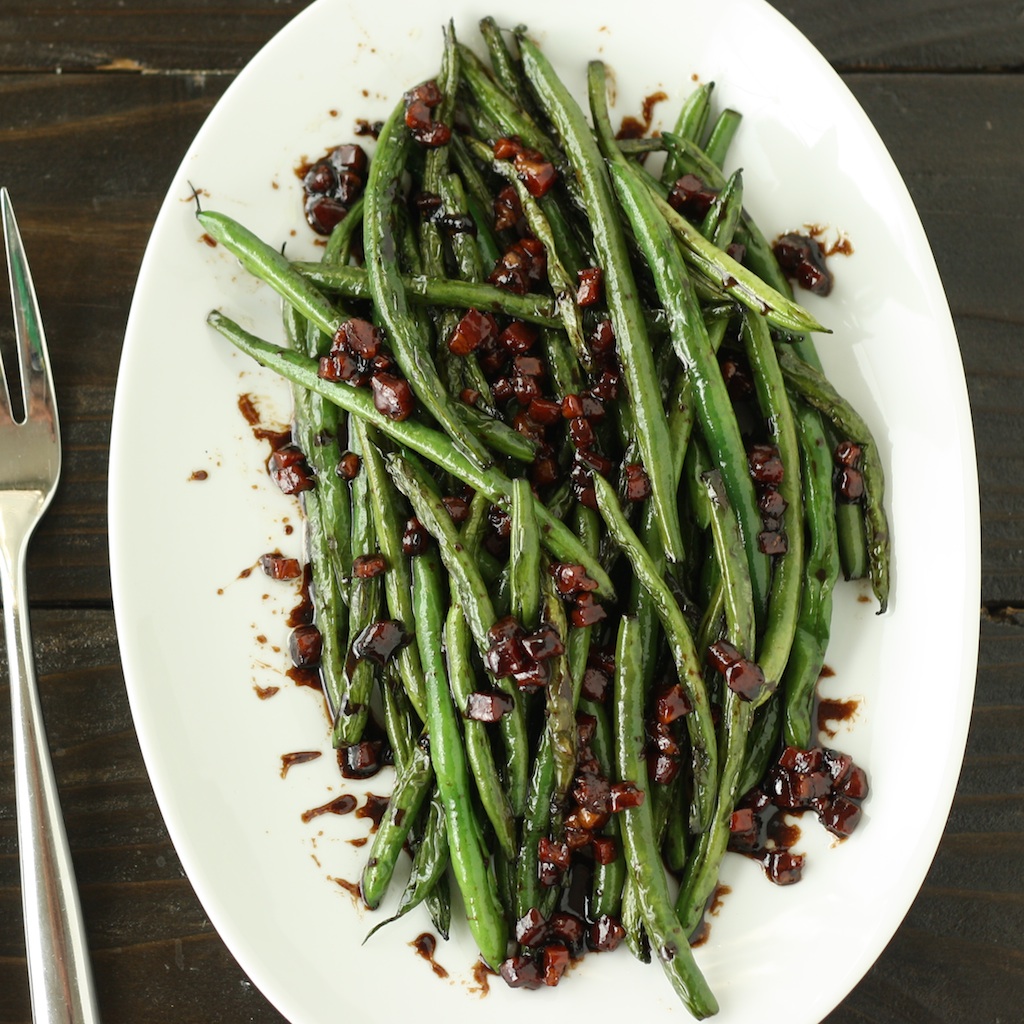 Strawberry Balsamic Green Beans
Ingredients
1/4 lb pancetta (about two thick slices), diced small
3/4 lb fresh green beans, stem ends snipped
1/2 cup balsamic vinegar
1 tbsp strawberry jam
Kosher salt, to taste
Olive oil, if needed
Instructions
Heat a large skillet over medium-high, then add the diced pancetta and saute until evenly cooked and the fat is well rendered. Remove the cooked pancetta and set aside.
Add the green beans to the skillet and season with a generous pinch of Kosher salt. If your pancetta was typically fatty, you probably have enough rendered fat in the skillet. If your pancetta was unusually lean and meaty, add up to 1 tbsp of olive oil. Saute for 10–15 minutes, until the beans are softened through but still retain a bit of al dente tooth.
Meanwhile, combine the balsamic vinegar and strawberry jam in a small saucepan and boil over high heat for 6–7 minutes, until it just starts to become like syrup and is reduced to 1/3 the original volume.
When the green beans are done, add the cooked pancetta back in, drizzle the strawberry balsamic reduction over the beans, and toss to evenly coat. Remove from the heat and serve.