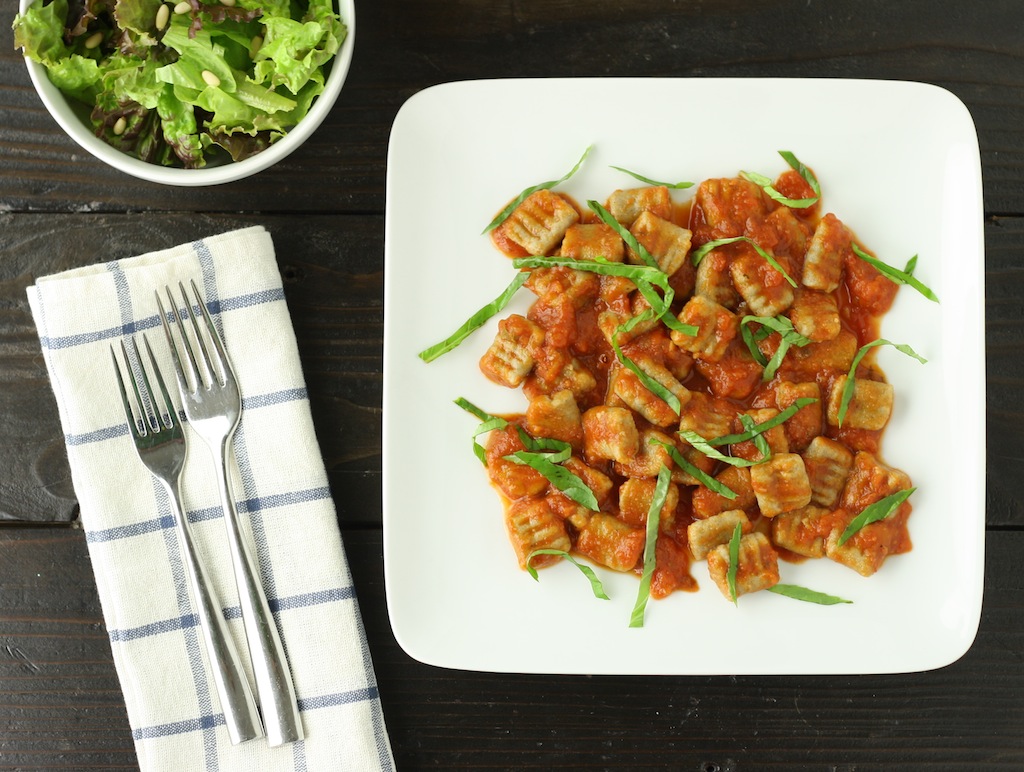 In yesterday's post I may have tempered the media's enthusiasm for the gluten-free dining experience in Italy, but that country remains a rich source of inspiration for delicious gluten-free cuisine. For example, in the cooler, alpine valleys of northern Italy's Alps, buckwheat often plays a starring role in the agriculture and cuisine. Different valleys each have their own special dish—from buckwheat polenta to buckwheat gnocchi to a buckwheat pasta dish known as pizzoccheri—but gluten-free buckwheat is the common thread that ties them all together.
Buckwheat flour is usually mixed in various ratios with one of several kinds of wheat flour, so the dishes aren't naturally gluten-free. But they're easily modified to make them so. Take this recipe for buckwheat gnocchi, for example. Normally it'd have buckwheat and wheat flours, but instead we use buckwheat flour and our Artisan Gluten-Free Flour Blend as a great all-purpose substitution for the wheat. The result is an easy-to-make gnocchi that honors a regionally popular dish from northern Italy yet makes it wonderfully gluten-free.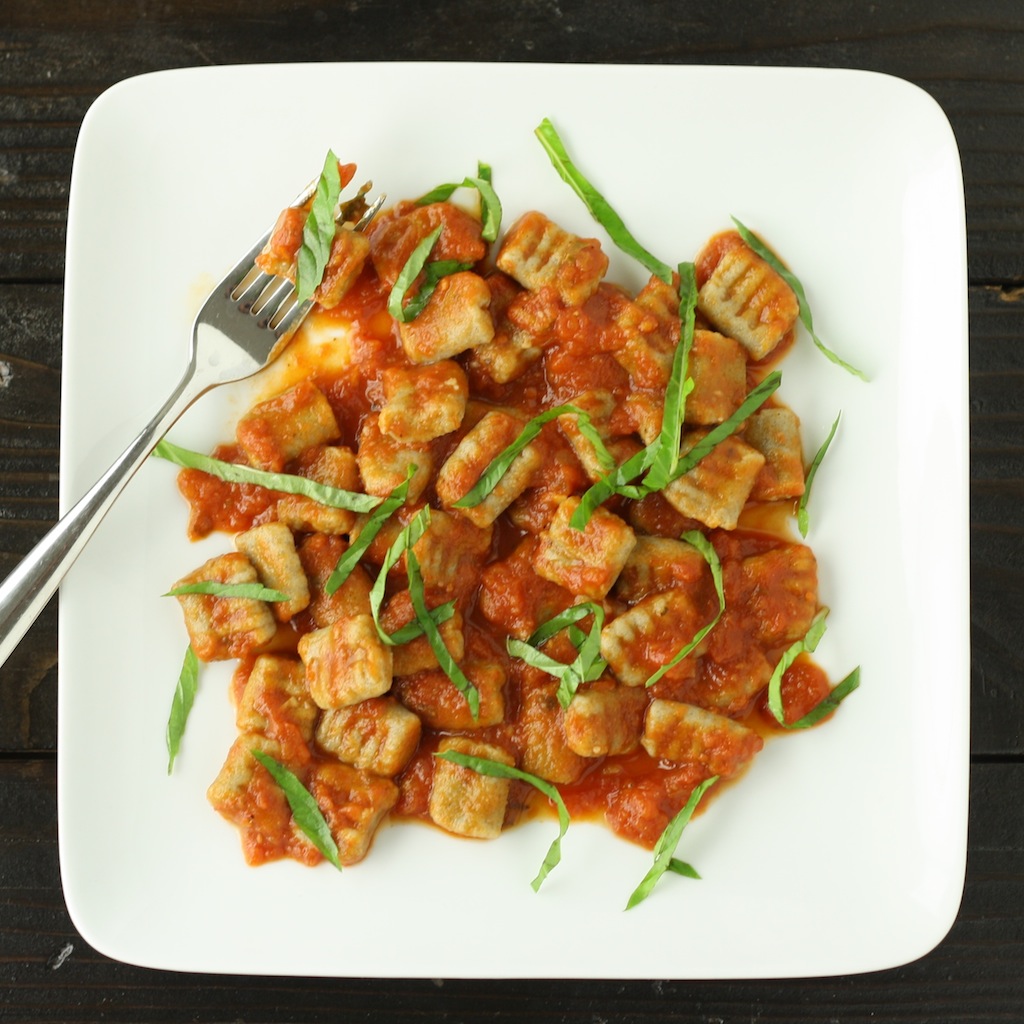 Buckwheat Gnocchi
Ingredients
2 lbs russet potatoes (about 3 medium)
2 eggs, beaten
1 cup (125 g) Artisan Gluten-Free Flour Blend
1/2 cup (63 g) buckwheat flour
1 tsp salt
Instructions
Heat the oven to 350 deg F.
Pierce the potatoes with a fork, place directly on your oven's rack, and bake for about 1 hour, until soft. Let cool.
Cut each potato in half, scoop out the flesh, and compost the skins. Put the flesh through a potato ricer or Foley mill.
In a separate bowl, whisk together the Artisan flour blend, buckwheat flour, and salt.
Mound the potatoes in a large bowl, create a well in the middle, and add the eggs and mixed flours.
Work the potato/egg/flour mix with a fork switching to your hands at the end to form a dough.
Bring a large pot of salted water to a boil
Meanwhile, divide the dough into quarters, and form/roll each quarter into a long, snakelike roll about 1/2 inch in diameter. Cut into short segments about 3/4″ long and use the tines of a fork to create the signature gnocchi ridges.
Boil the gnocchi in batches. When first added to the water they will sink. Once they begin to float, boil for an additional 2 minutes.
Remove the boiled gnocchi from the water with a slotted spoon and drain in a colander.
Toss the gnocchi with your favorite marinara sauce, and finish with fresh basil chiffonade.