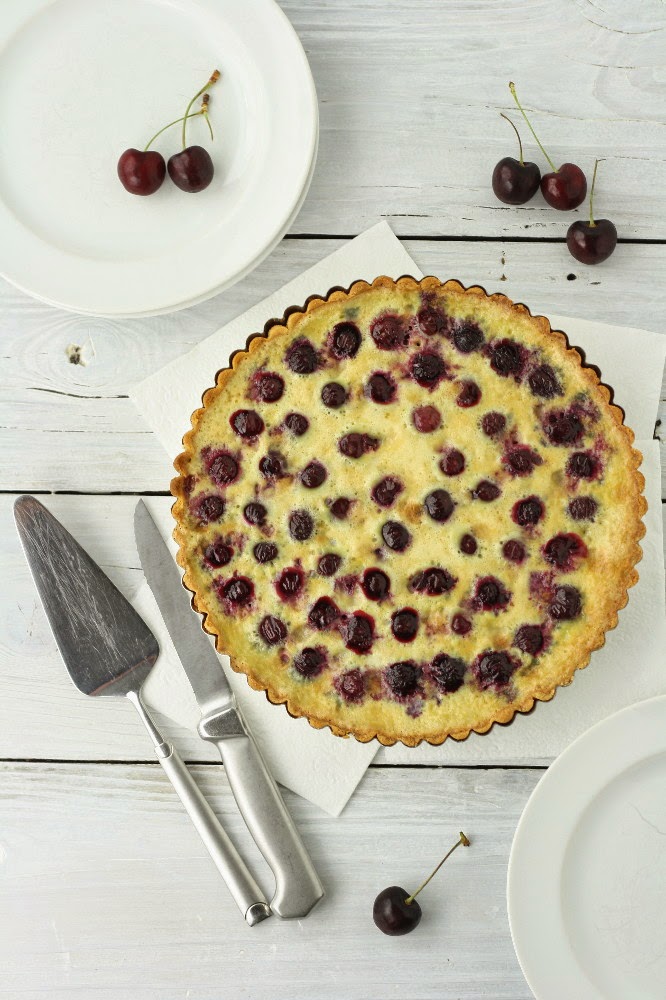 For Californians, what the California Cherry Board calls "the sweetest six weeks of summer" has come and gone. They're referring, of course, to peak cherry season, which for California typically starts in mid-May and lasts through late June. But for other parts of the country, including cherries grown in Washington State, peak season comes just a wee bit later … as in, now.

Cherries are one of the few fruits still tied almost exclusively to their season. You can go to the grocery store and buy an apple or an orange or a banana pretty much whenever you'd like. Not cherries. They come into season like a flash flood—suddenly, and in great volume. And just as quickly they recede. Thus when they're in, you need to act. So make haste and get this tart going this weekend! You won't regret it. Otherwise, you'll be left wondering "what if" until next year…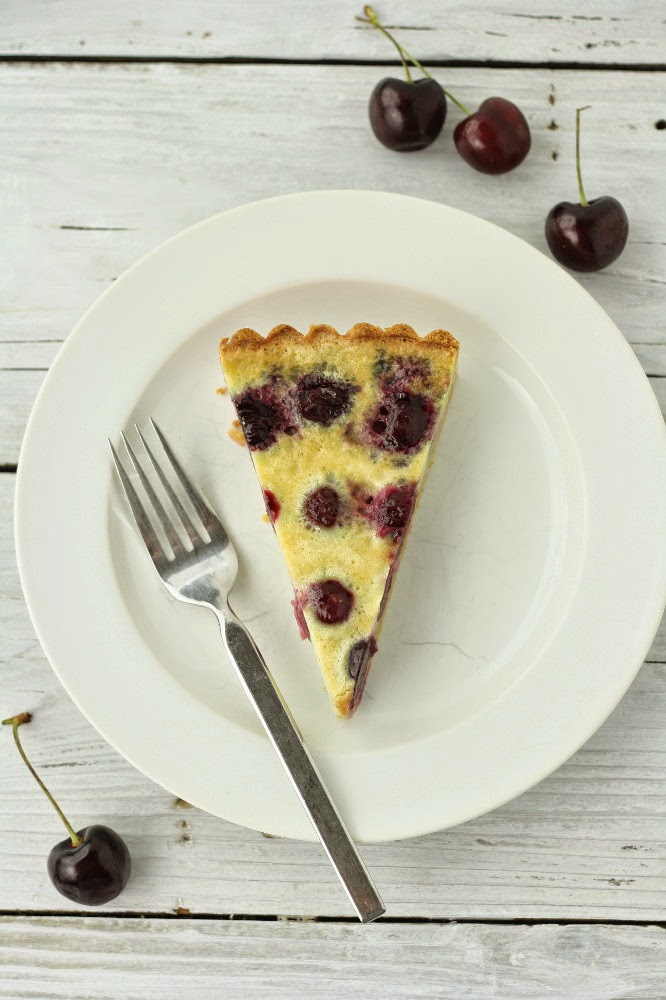 Cherry Coconut Cream Tart
Makes one 9-inch tart
Ingredients
1 baked 9-inch GF tart shell (such as
this one
, minus the cinnamon)
1 pound whole sweet cherries, pitted
Cream from one 13.5oz can full-fat coconut milk*
3 eggs
1 teaspoon GF pure almond extract
¼ cup sugar
¼ teaspoon salt
* Leave the can in the refrigerator overnight. Then using a can opener, open the bottom of the can, pour off the liquid, and what you're left with is the cream.
Steps
1. Preheat the oven to 350 deg F.
2. Arrange the pitted cherries in the bottom of the cooked tart shell, and place the prepared shell, still in its tart pan, onto a baking sheet.
3. Whisk together the coconut cream, eggs, almond extract, sugar, and salt.
4. Pour the coconut mixture over the cherries. Pop any air bubbles that form on the surface.
5. Place the tart in the oven and bake for 30 minutes, until the filling is set.
Enjoy!
–Pete and Kelli