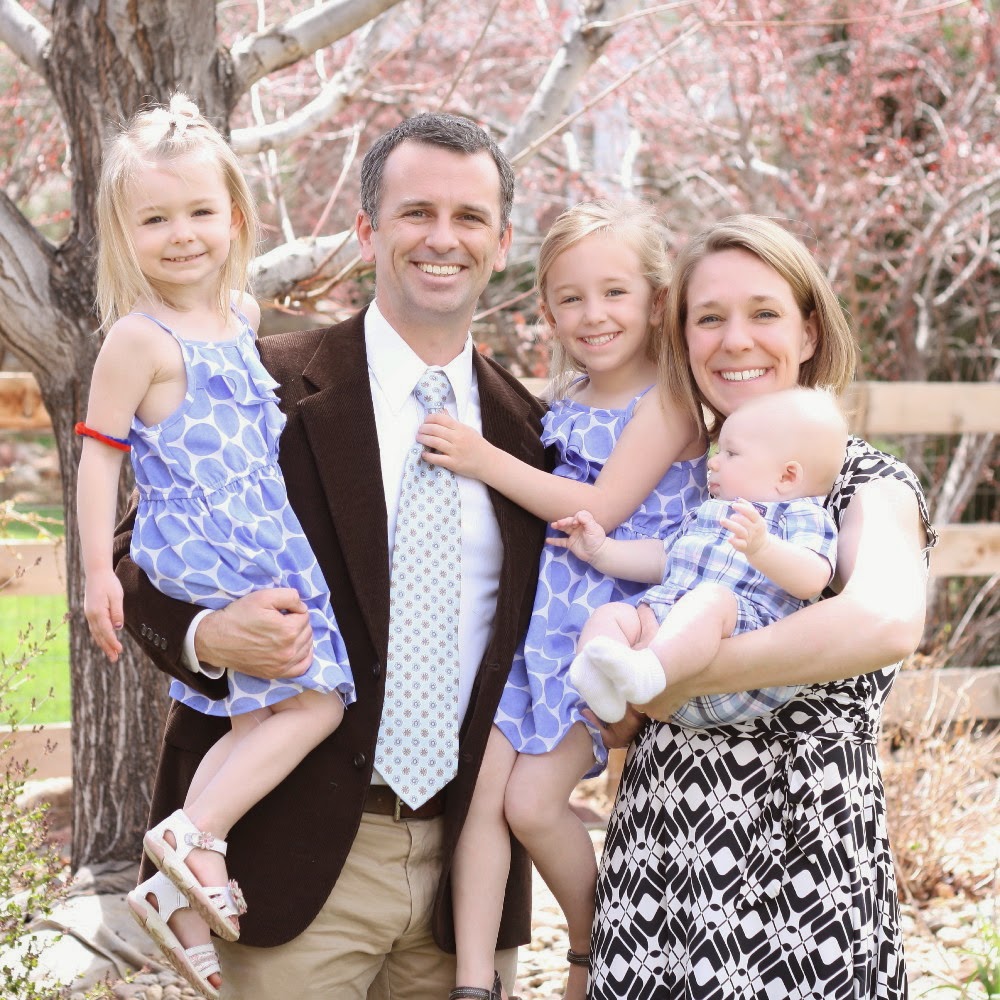 Easter 2014
In the relatively brief span of time between our engagement and our marriage—we got engaged in July and married in November a little over 10 years ago—Kelli and I went to premarital counseling. Not because we believed we needed it, but because it was standard operating procedure for the pastor who would perform our wedding ceremony (and a mandatory prerequisite as far as he was concerned, otherwise we could find another officiant!).
All these years later, I do remember at least one thing he told us then: as far as personal stress and healthy interpersonal relationships are concerned, especially in the context of a couple, people can (or perhaps, should) only handle one major life change at a time—a marriage, or a new job, or moving to another state, or having a child. If you start to piggyback those things, the stress level has the potential to elevate exponentially.
I don't know whether I agree with that advice, but I do know we're not very good at following it. We got married, Kelli changed jobs, and we moved from NY to CO, all within the span of a single year. Later, we wrote our first cookbook and had our second child at the same time. Two years after that, we began work on our second cookbook and meanwhile, had our second child, I changed jobs, and we moved back to NY from CO during the process. And most recently, we moved (again) from NY to CO, bought a house, I (again) changed jobs, and we had our third child, all in the midst of writing our most recent cookbook, which comes out later this year.
I'm reminded of that famous scene from the movie Shawshank Redemption in which Tim Robbins' character Andy Dufresne talks about how you can "get busy living, or get busy dying." We make a chronic habit, it seems, of not only getting busy living, but keeping ourselves mighty busy while we're at it.
This year is shaping up to be another busy one. We of course had Timothy's arrival, and all the joy and difficult parenting decisions that go along with it. Gluten-Free Family Favorites comes out later this summer. I have a more ambitious ultra-endurance racing schedule than ever before, including my first 100-mile ultramarathon. And we'll be doing a lot of travel to gluten-free expos around the country, starting with Living Without's Gluten-Free Food Allergy Fest in San Diego, CA, May 3–4.
No matter how busy life gets, though, there are some things that are non-negotiable, about which we will not make sacrifices. One of those is taking the time to cook and enjoy from-scratch meals together as a family, whether mock cake for Easter, Kelli and the girls whipping up a batch of cookies mid-week, or having the kids help me do the sauce, cheese, herbs, and toppings on our family's weekly Sunday pizza dinner.
We may get busy living, but we try hard to make sure we also get busy cooking and spending time together. We'll see how we strike that balance as the year unfolds…
–Pete
P.S. We're giving away two free weekend passes to the Gluten-Free Food Allergy Fest in San Diego! Come visit us over on Facebook and Twitter for chances to win!