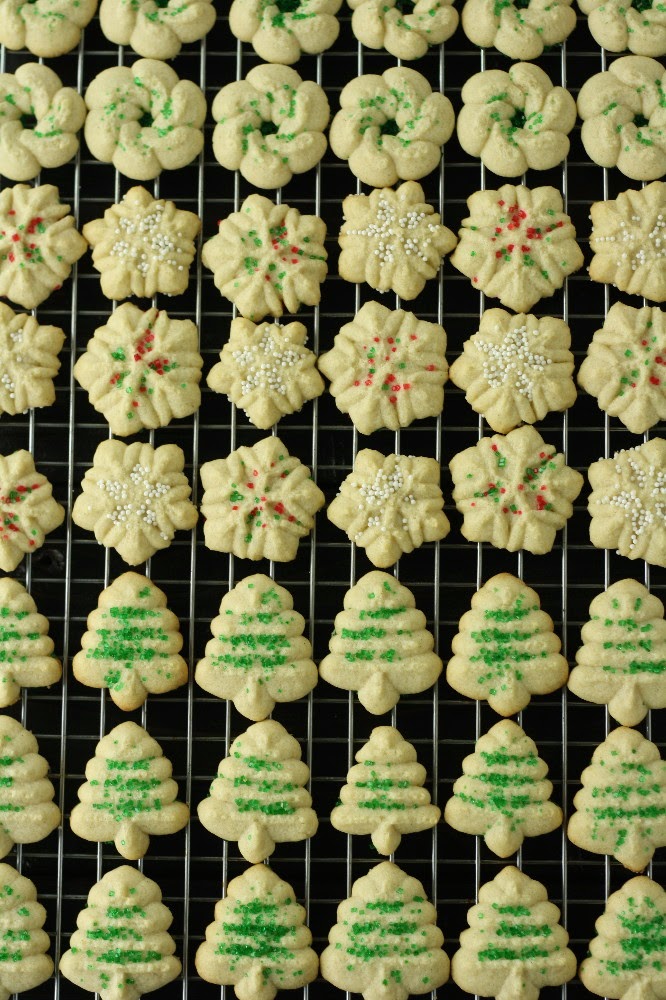 It's hard to believe we're already halfway through Advent, and that Christmas is just two short weeks away. Where has the season gone? (I'm blaming you, late Thanksgiving!)
As our girls grow older, Kelli and I are doubling down on making sure the holidays don't become all about consumerism and materialism. Instead, we want the focus to be on kindness, thankfulness, and quality time with family and loved ones.
That's why this year we've instituted a new Advent calendar: each day the girls open an envelope, and each envelope has a family-oriented activity we all do together on that day—go see the Nutcracker ballet, adopt a less fortunate family and buy presents for their children, cut out paper snowflakes, string popcorn and cranberry garland. You get the idea. And we could easily add "make spritz cookies" to that list.
When I think back to the Christmases of my childhood, a handful of landmark gifts come to mind, like the year my brother and I received a Nintendo game system along with the Legend of Zelda game. (Classic!) But for the most part, I don't remember specific gifts. What I do remember, though, is quality time spent in the kitchen with family … making spritz cookies, making mock cake for Christmas morning.
It's an amazing power to the testament of food and time spent together in the kitchen that decades later I don't remember Christmas gifts for which I'm sure I was pretty excited at the time, instead finding that my warmest and clearest holiday memories are rooted in a humble cookie made of flour, sugar, and butter, and pressed through a cookie gun.
This gluten-free version, for its part, can stand up to the strongest memory. The dough is firmer than what you've probably worked with if you've made gluten-ous spritz cookies in the past, but the finished cookies are indistinguishable from the classic versions from the likes of Wilton, Better Homes & Gardens, and Betty Crocker. These are spritz cookies as they should be—rich, buttery, and a little sweet.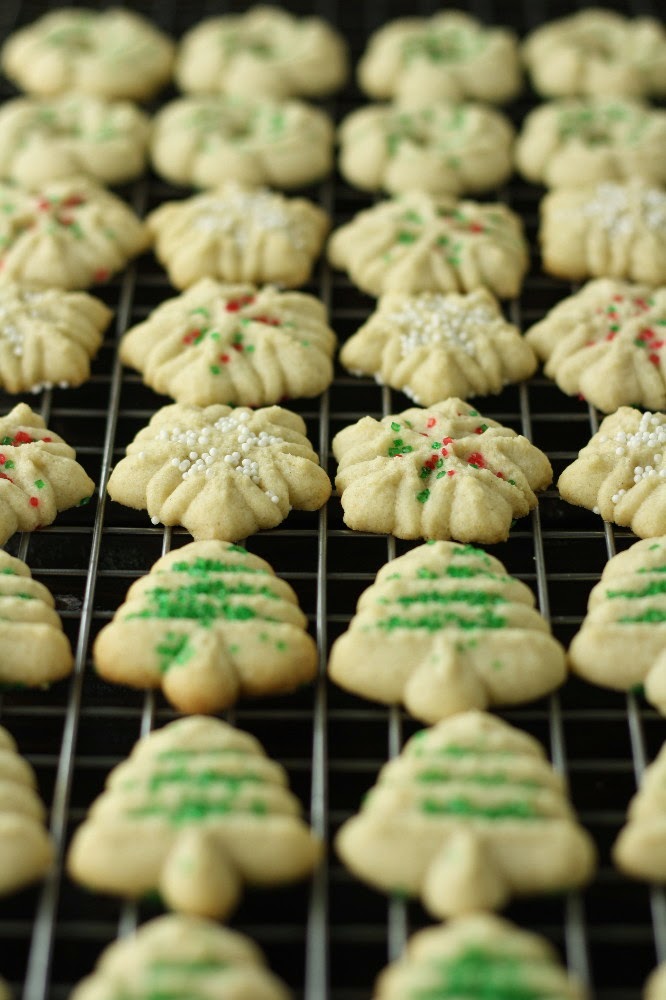 Spritz Cookies
Makes about 90
Ingredients
1 1/2 cups (3 sticks) butter
1 cup sugar
1 egg
1 tsp GF pure vanilla extract
1/2 tsp GF pure almond extract
3 1/2 cups (437 g) Artisan GF Flour Blend
1 tsp GF baking powder
2 tsp xanthan gum
Steps
1. Preheat the oven to 375 deg F.
2. Cream together the butter and sugar until fluffy.
3. Add the egg, vanilla extract, and almond extract and mix until combined.
4. In a separate bowl, combine the flour, baking powder, and xanthan gum. Then add to the butter mixture and mix until a dough forms.
5. Press the dough through a cookie gun onto ungreased cookie sheets.
6. Bake for 8–10 minutes, until the cookies are set but not getting too brown on the edges. Then transfer to a wire rack to let cool.
Degrees of Free-dom
This recipe is: gluten/wheat-free, soy-free, peanut-free, fish-free, shellfish-free.
Enjoy!
–Pete and Kelli