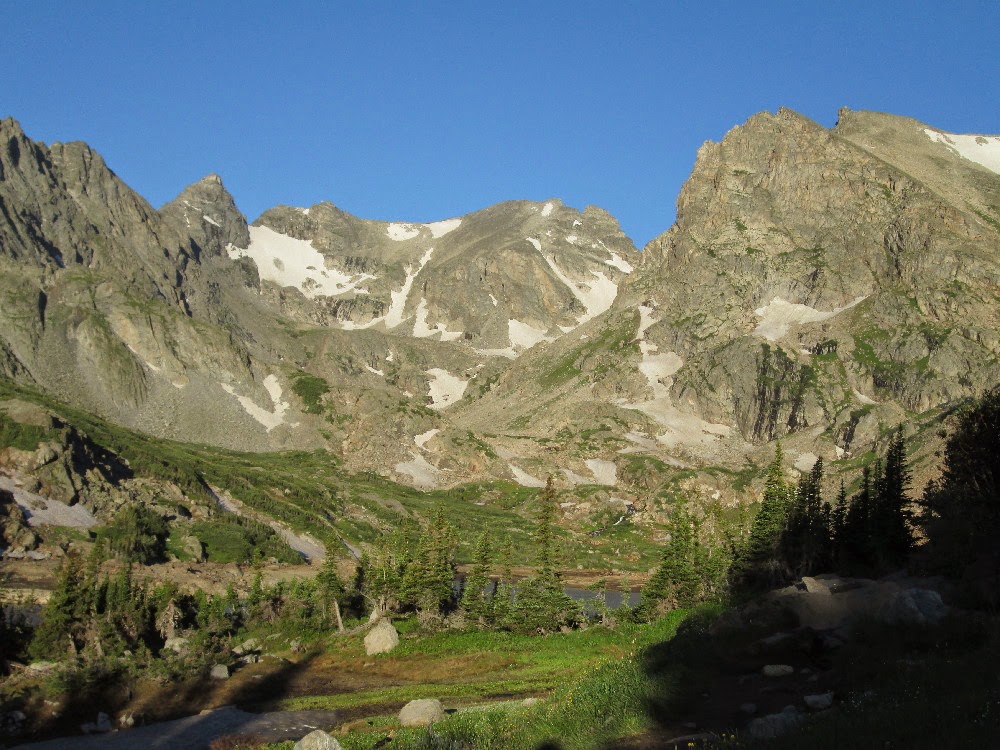 The Indian Peaks Wilderness
My focus on going high and going far in the mountains continues. On a recent weekend I tackled a training double header, with trail runs on a consecutive Saturday and Sunday that totaled 31 miles, 15,000 vertical feet of elevation change, and 5 summits over 12,000 feet. Mile for mile, the elevation profiles of the runs have been my best analogs to date in preparation for my focus race of the year, which is one month from today!
Saturday's run was an 11-miler from Brainard Lake up to Pawnee Pass (elev: 12,550′), then over Point 12,878 to Shoshoni Peak (12,967′) and back down.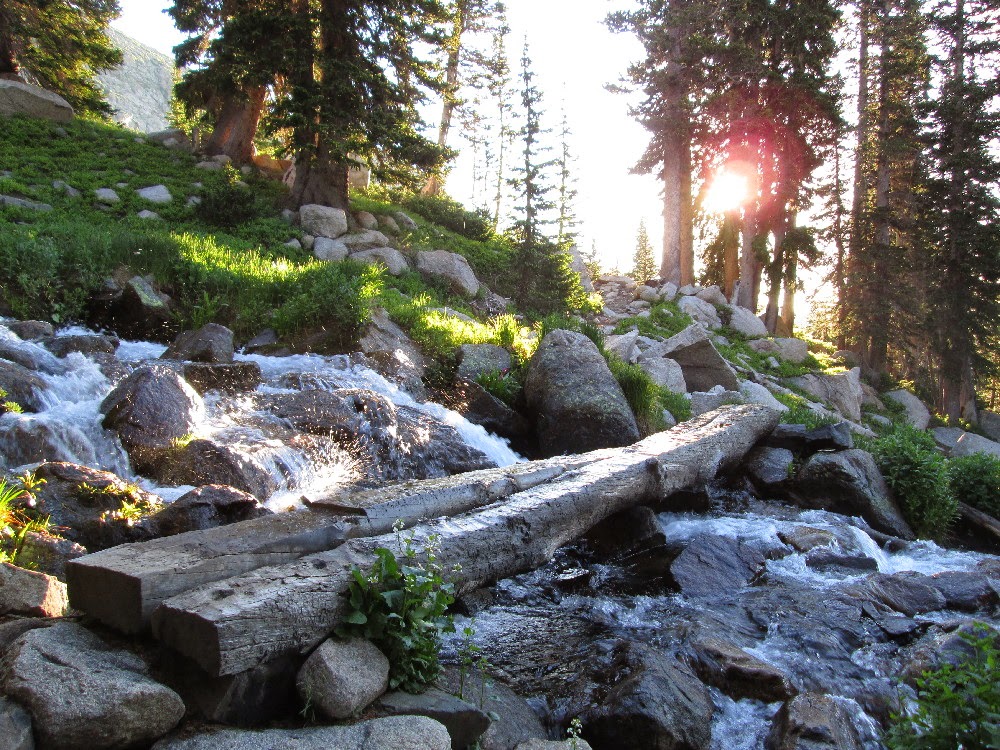 Early light.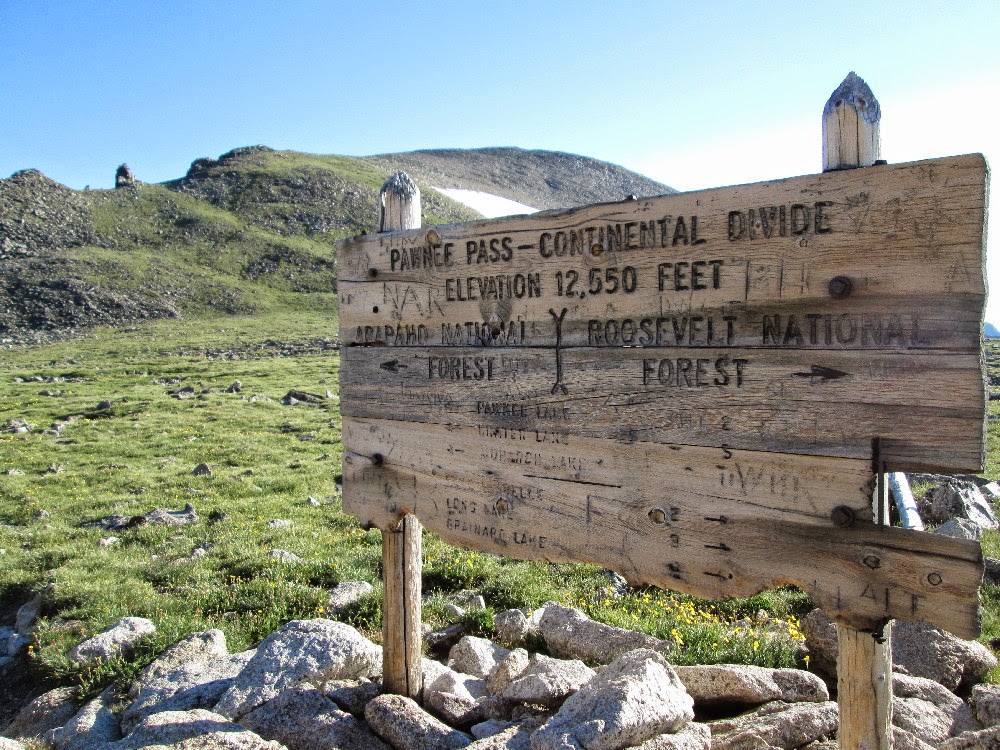 At the pass.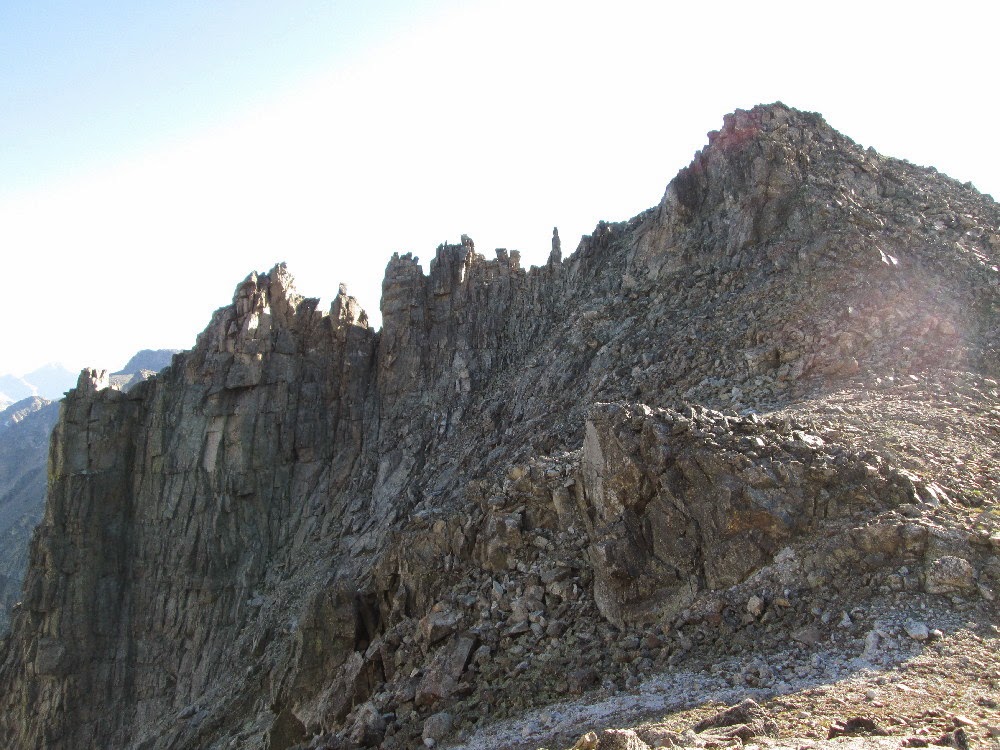 Point 12,878.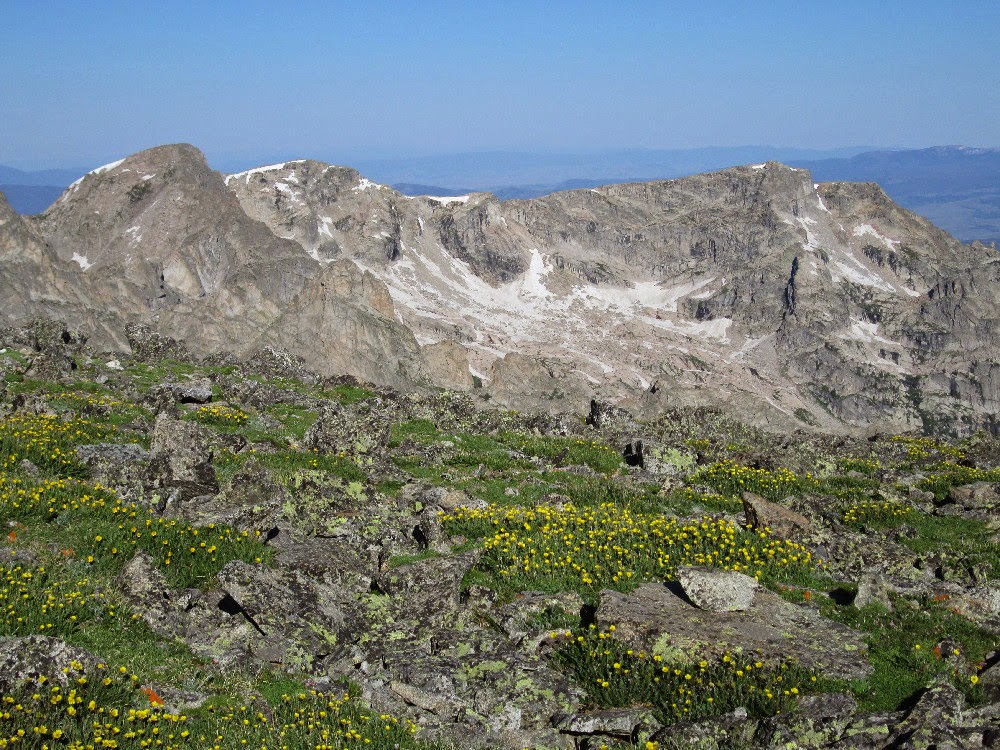 Views west over the Divide.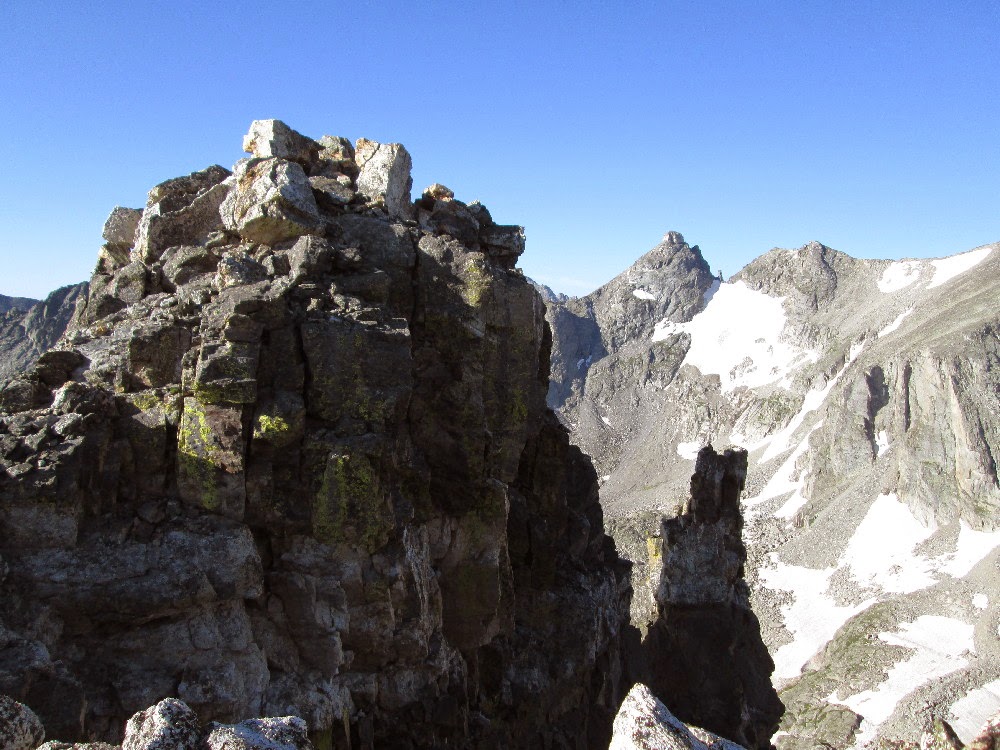 The surprisingly airy summit of Shoshoni.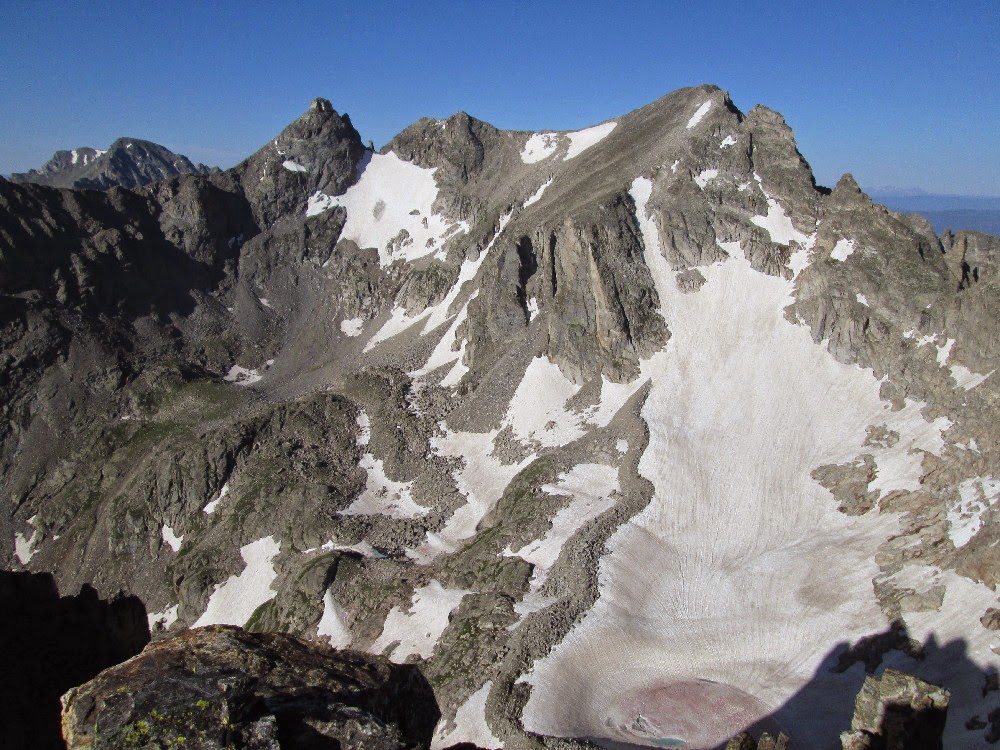 View from the summit of Shoshoni: Isabelle Glacier, Apache Peak, Navajo Peak.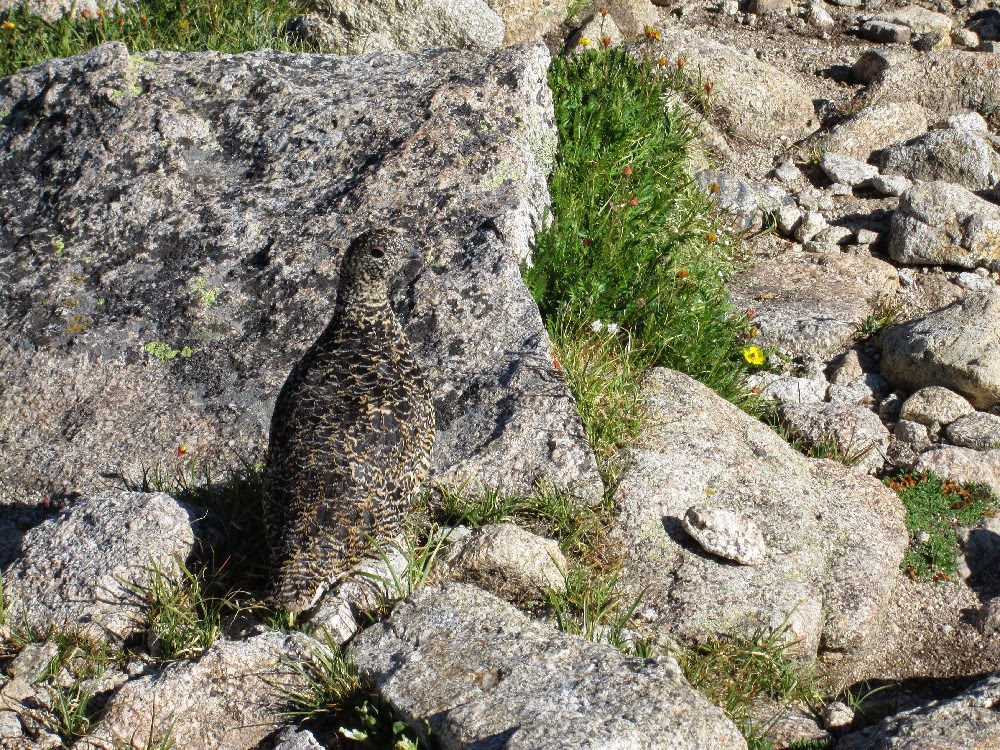 Can you spot the ptarmigan?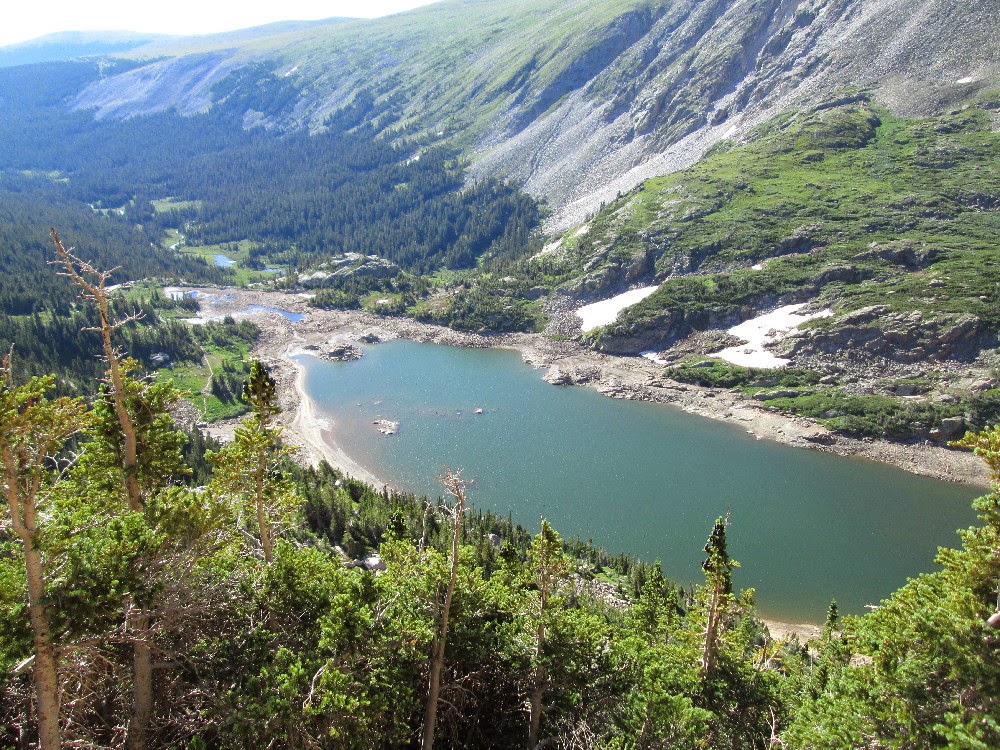 Descending to Lake Isabelle.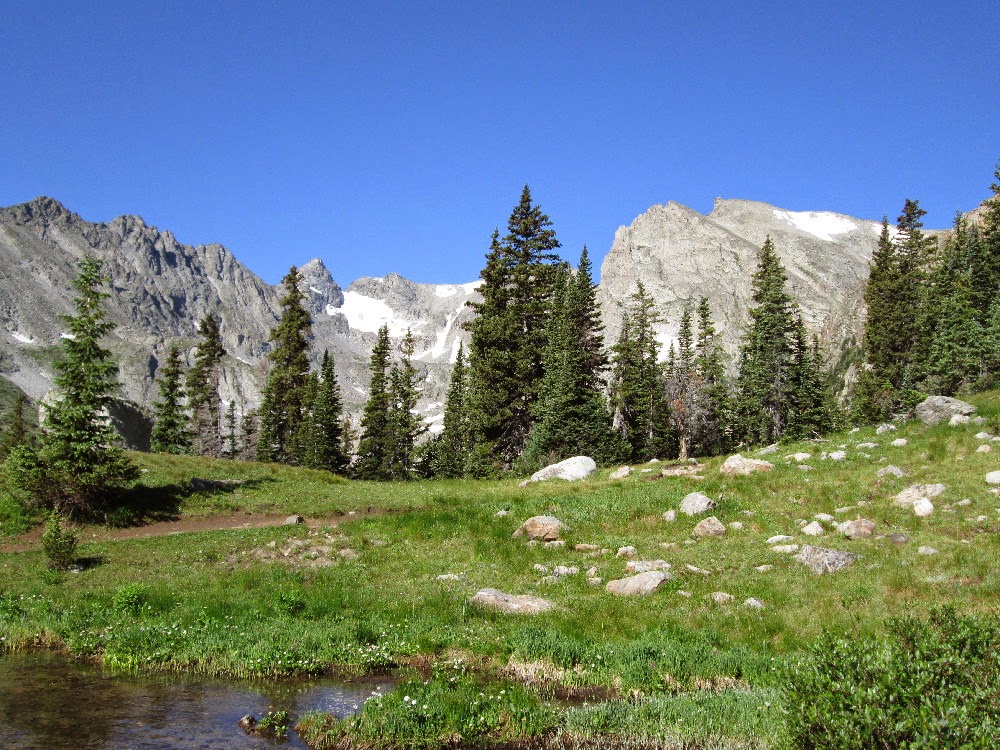 Back in the valley.
Sunday's run was a bigger 20-miler in a more remote corner of the Indian Peaks Wilderness, up the seldom-visited St. Vrain Glacier valley, a climb up a peak unofficially known as "Gibraltar" to the Divide, then over two additional summits en route to Buchanan Pass and the trail back to the car.
These longer runs in demanding terrain have really forced me to dial my hydration and gluten-free nutrition, which is feeling in as good a place as it's ever been. For food I'm focusing on fresh fruit, some chocolate, Honey Stinger organic energy chews, and First Endurance Liquid Shot. That's it. For fluids, it's a combo of water and my trusted First Endurance Electrolyte Fuel System.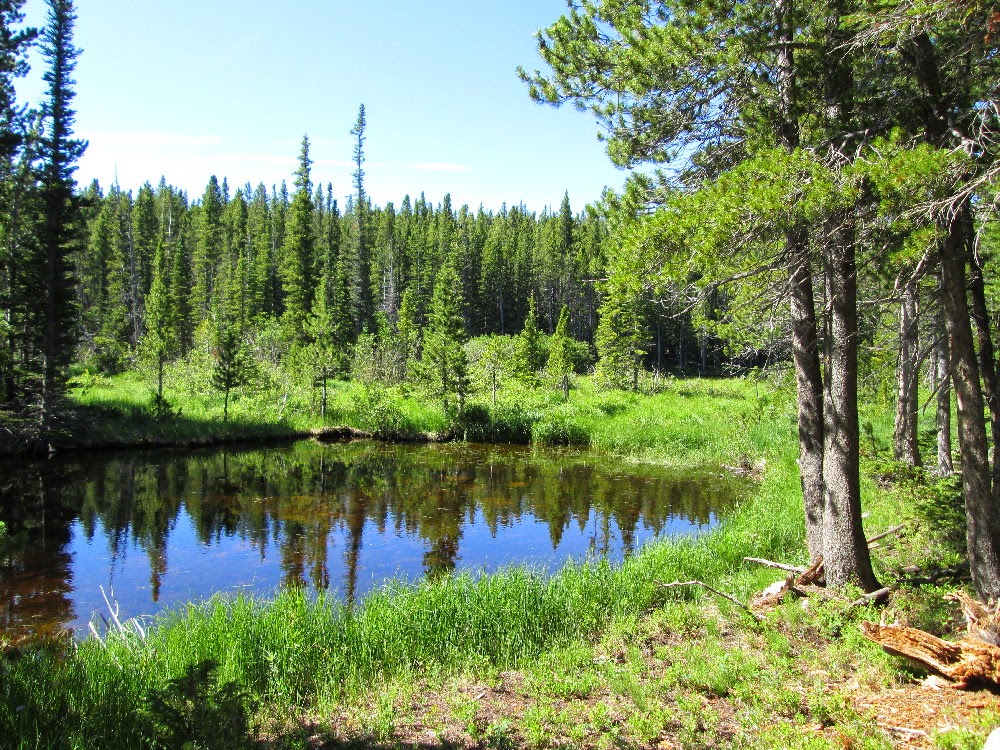 Reflections in a quiet pond.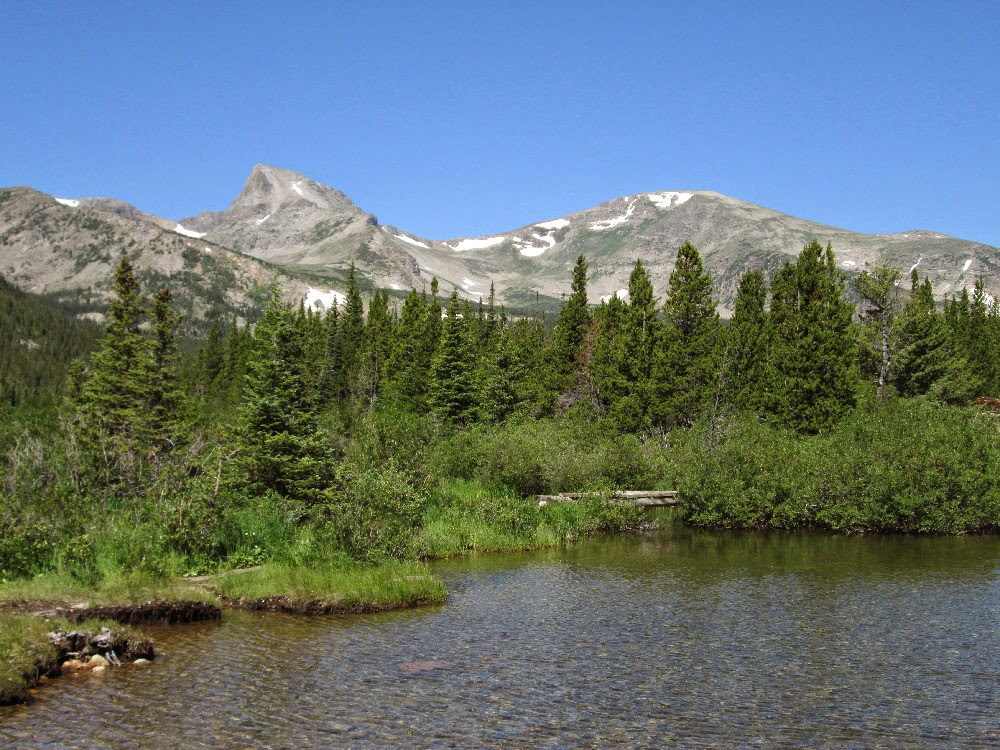 Buchanan Pass is the saddle between the two prominent peaks, though I wouldn't get there for many hours.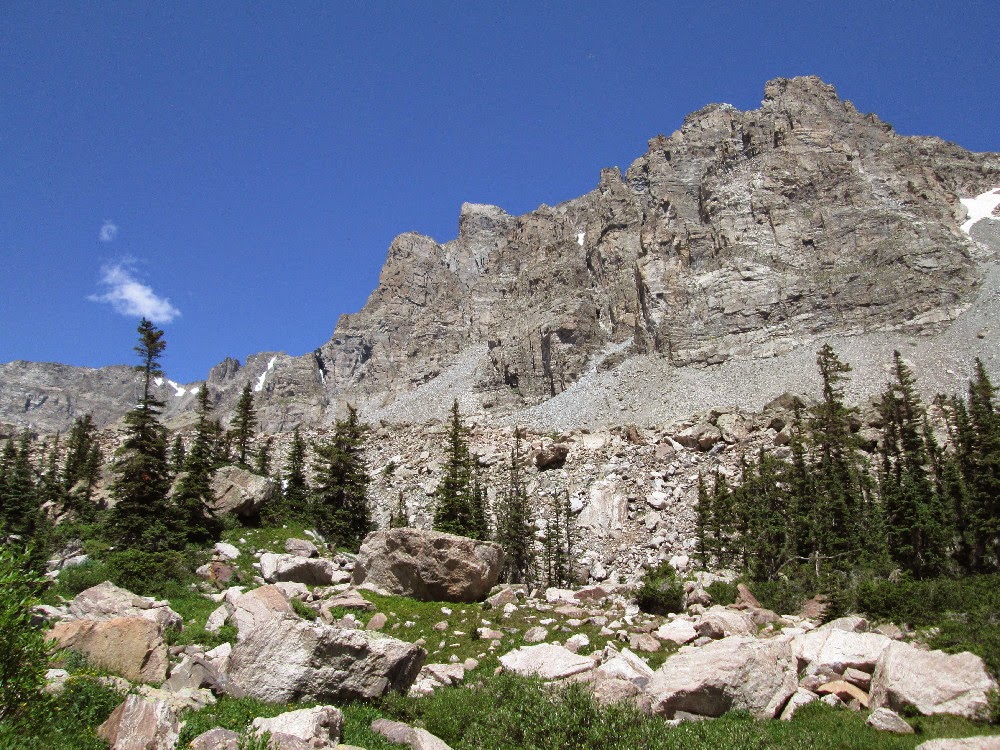 Beneath Elk Tooth.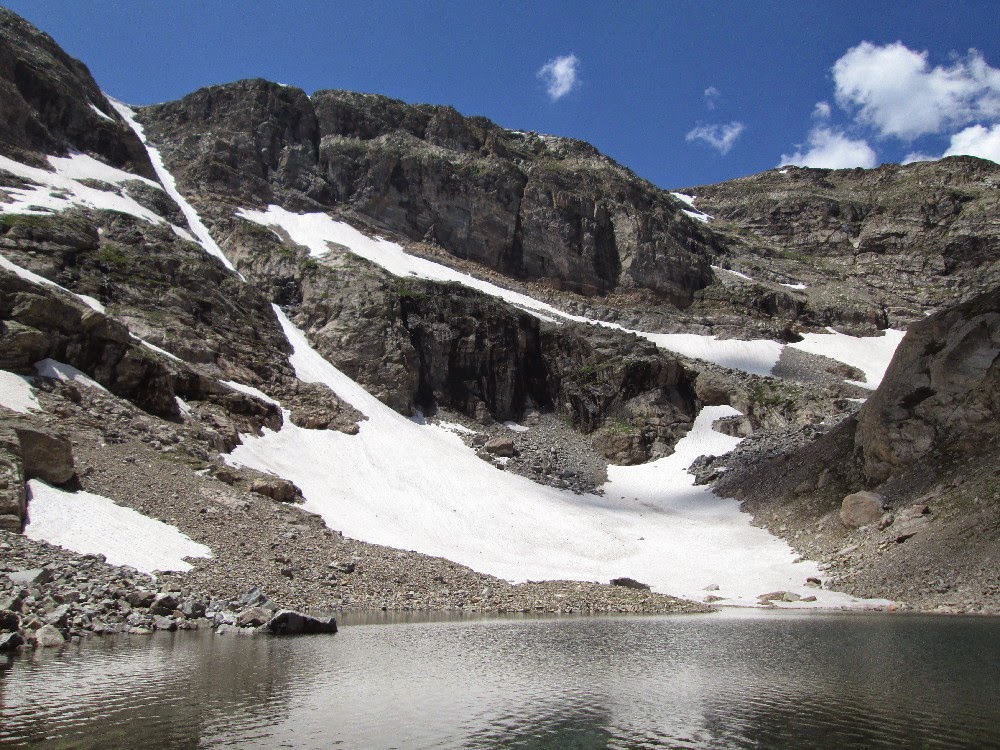 At Gibraltar Lake.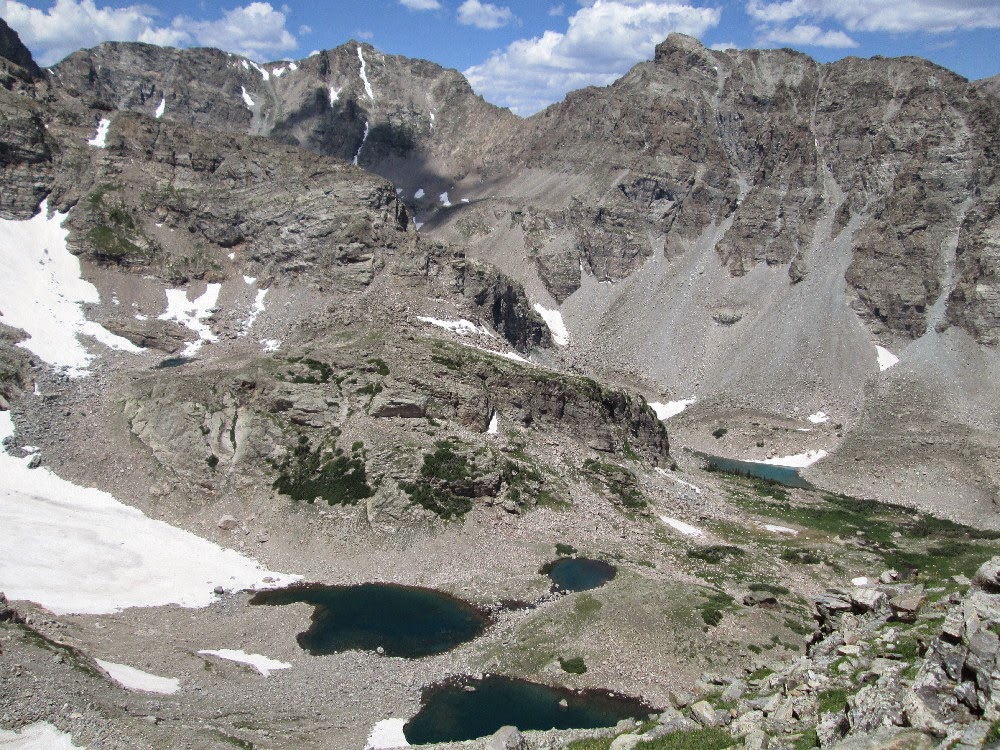 Looking back on the St. Vrain Glacier valley, with Ogalalla Peak (left) and Elk Tooth in the background.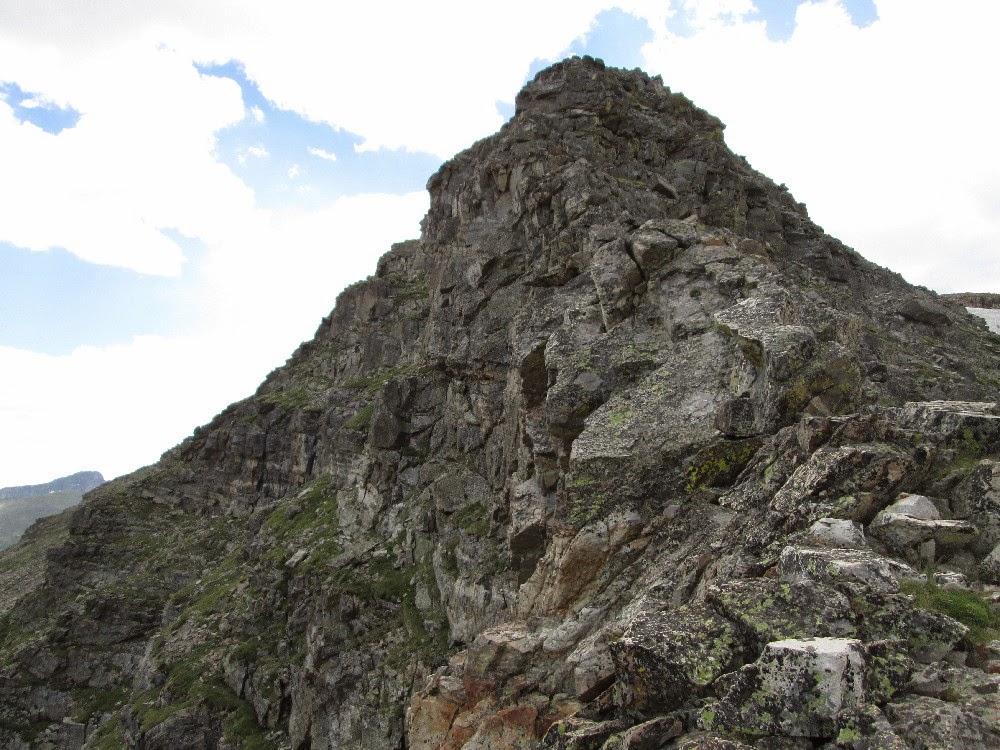 Nearing the summit of Gibraltar.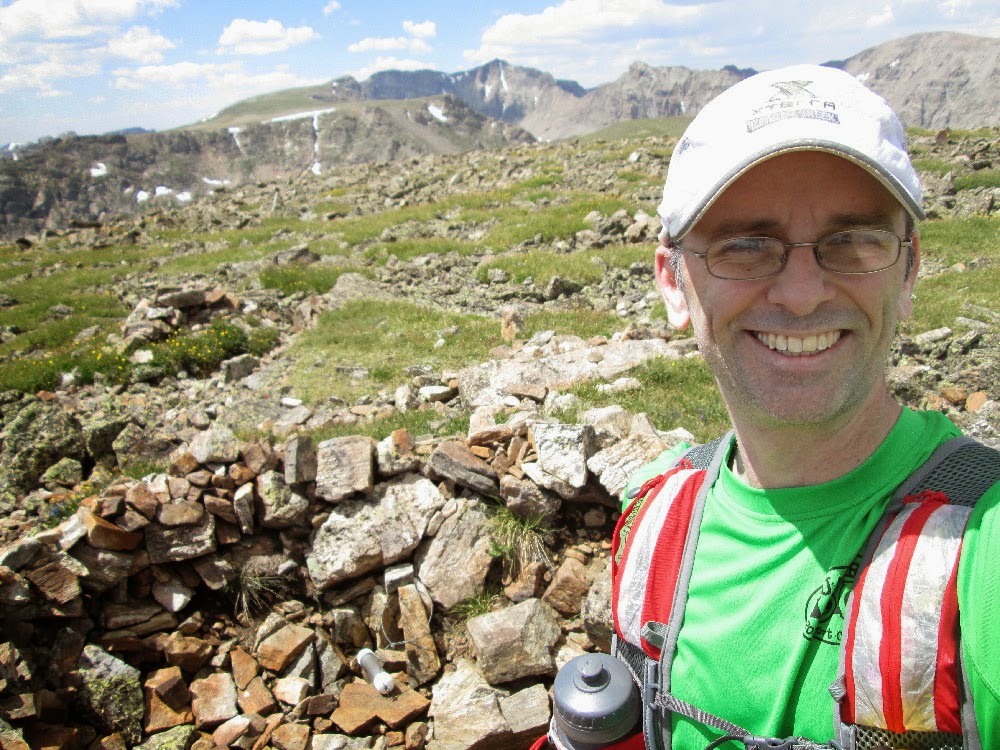 On the summit of Point 12,391.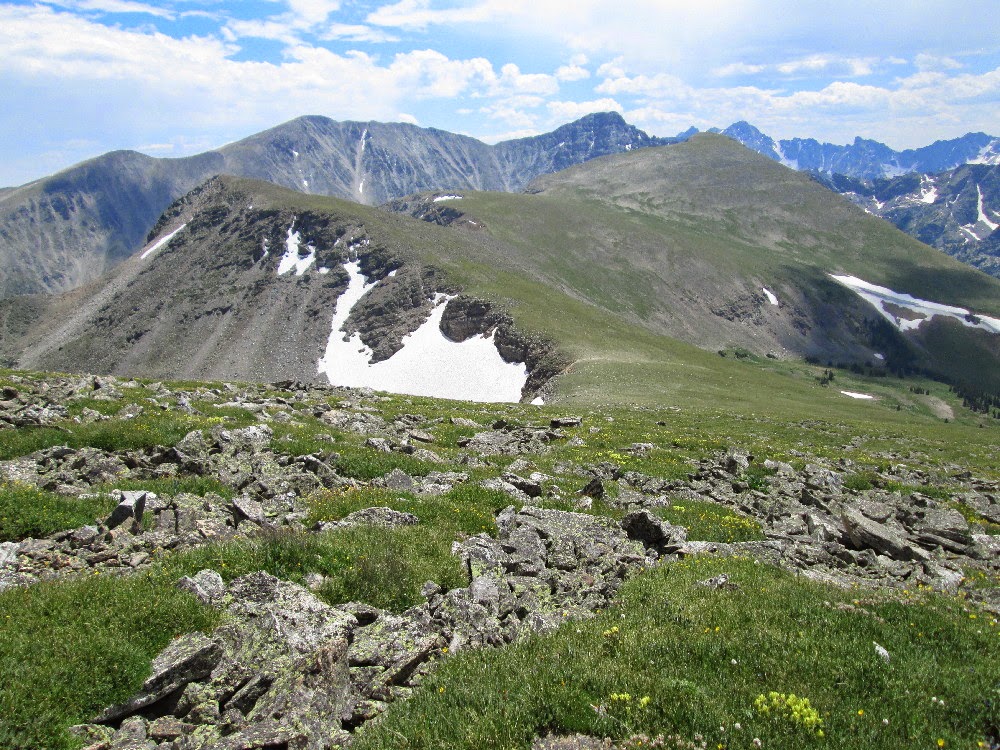 Descending to Buchanan Pass.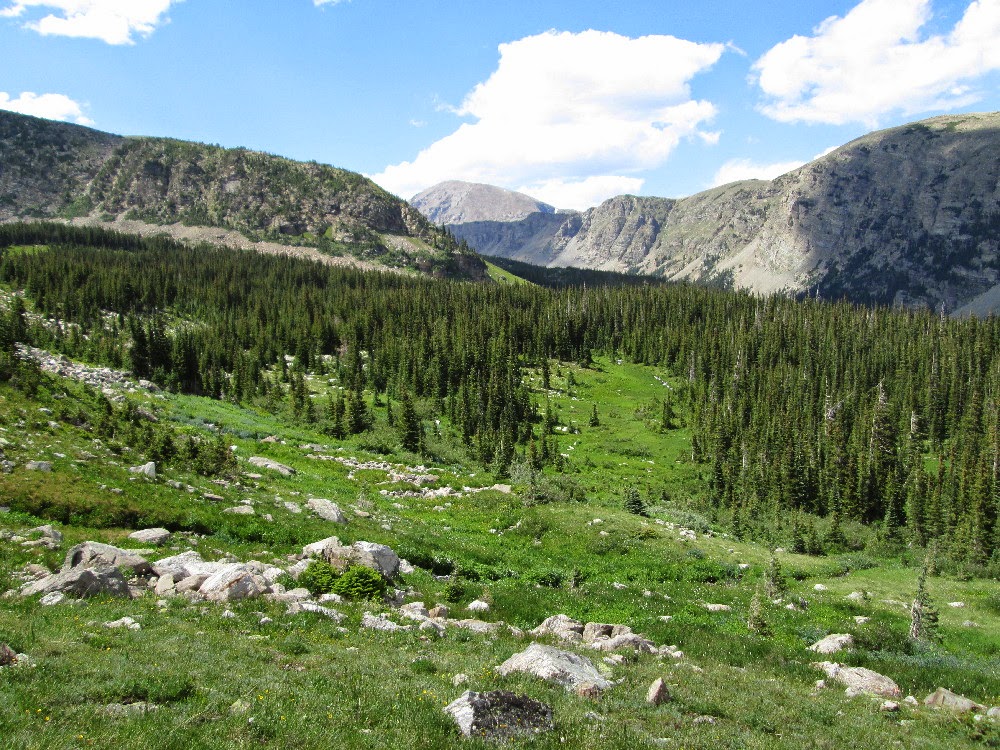 Back in the valley. Four miles to go back to the car.
–Pete