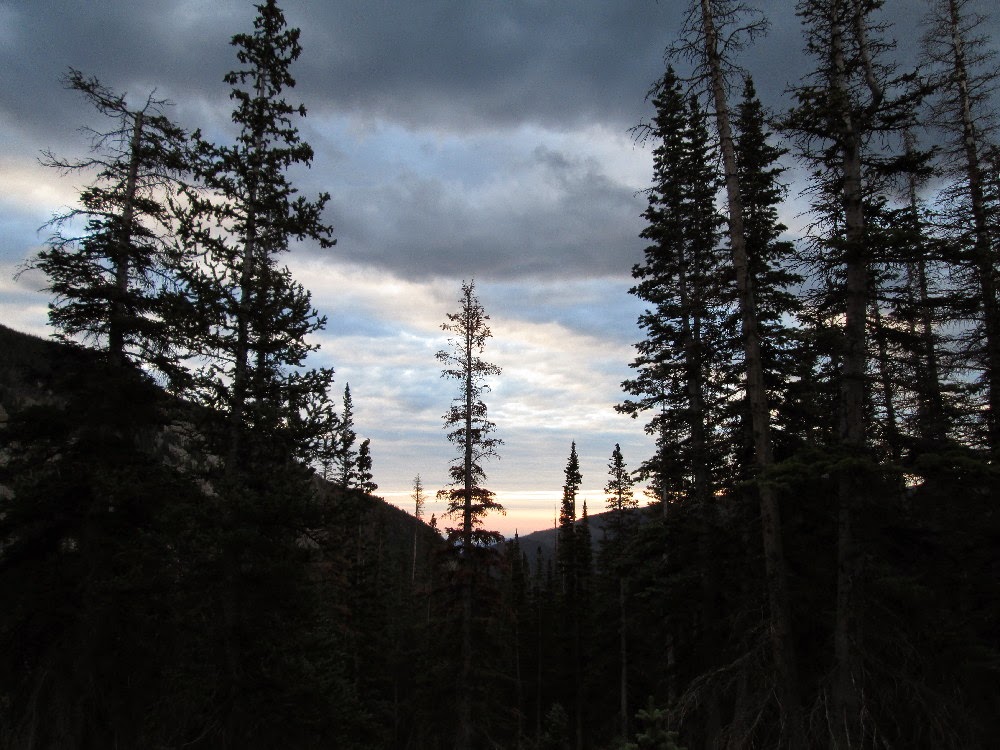 Sunrise in Wild Basin
After the disappointment of dropping at the North Fork 50 miler a few weeks ago, I took two weeks completely off—no running whatsoever—in order to recover. I was practicing the art of doing something by doing nothing. I was giving my body the time it needed to get back to 100%.
Once those two weeks were up, though, it was time to resume my training with gusto. I have a deliberate break in my race schedule—the next ultra is August 30—in order to put in a solid block of training, stay healthy and injury free, and peak for that big race.
My training from this point forward is defined by two major elements: distance and elevation change. I tackled both right out of the gate with a gorgeous trail run (with some power hike and even a bit of rock scrambling when necessary) in Rocky Mountain National Park. From the Wild Basin Trailhead (~8,500′), my route took me up past the Lion Lakes and Snowbank Lake to the Continental Divide, then up Hourglass Ridge to the summit of Mt. Alice (13,310′), across to the summit of Tanima Peak (12,411′), down Boulder Grand Pass to the Lake of Many Winds, and past Thunder Lake back to the trailhead. Whew!
The route totaled 19 miles roundtrip with almost 11,000′ of elevation change.
I kept my gluten-free nutrition pretty streamlined: two 20-ounce bottles of fluids, a bag of gluten-free, dairy-free snickerdoodle cookies, some Honey Stinger organic gluten-free energy chews, two flasks of First Endurance gluten-free liquid shot gel, and a zip-top bag of sliced melon. That's it.
I set off from the trailhead by headlamp at 4:45am, and was back home in time for a late lunch.
Enjoy the photos from my gluten-free mountain adventure! I recommend clicking the first image in the group, which will open a full-screen slideshow that'll do the pictures justice.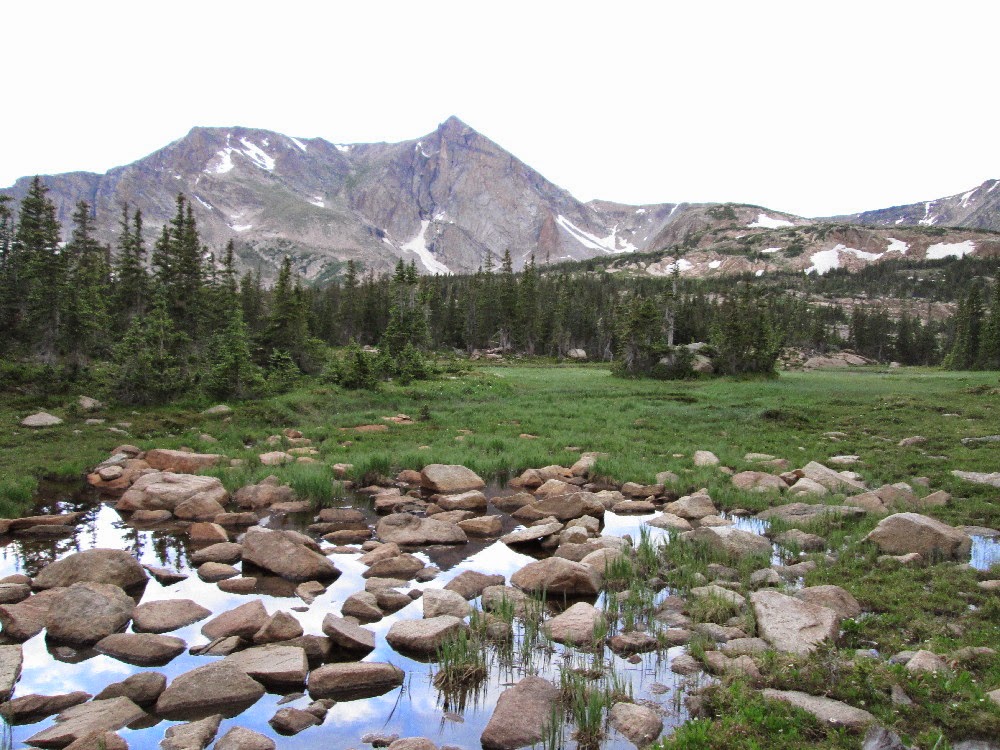 First sight of Mt. Alice just before Lion Lake No. 1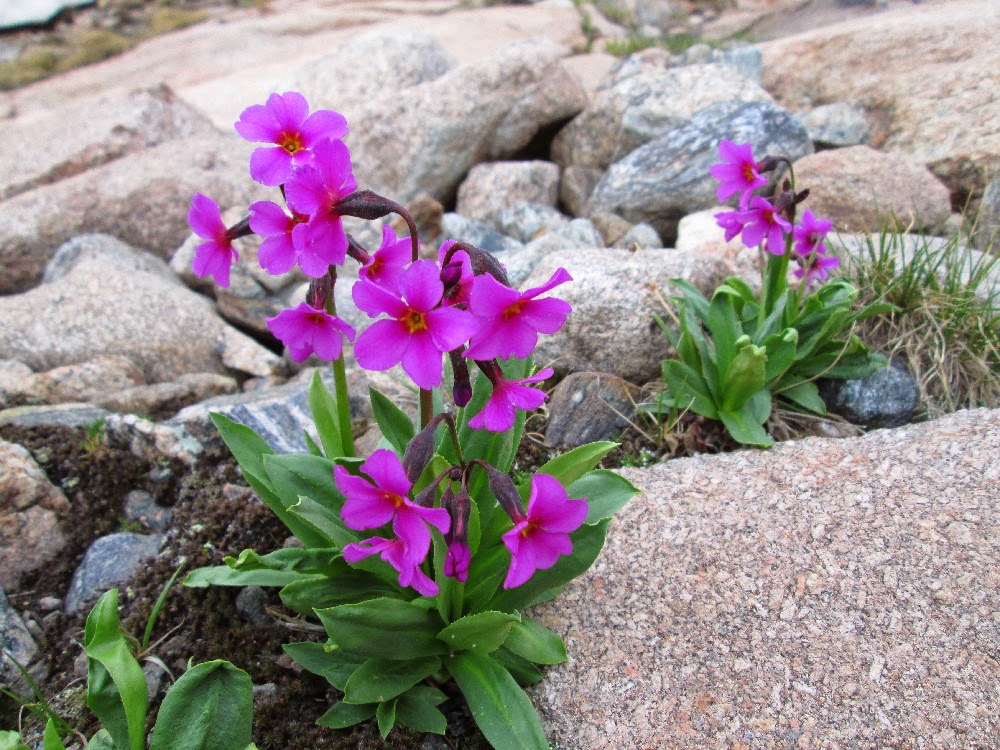 Wildflowers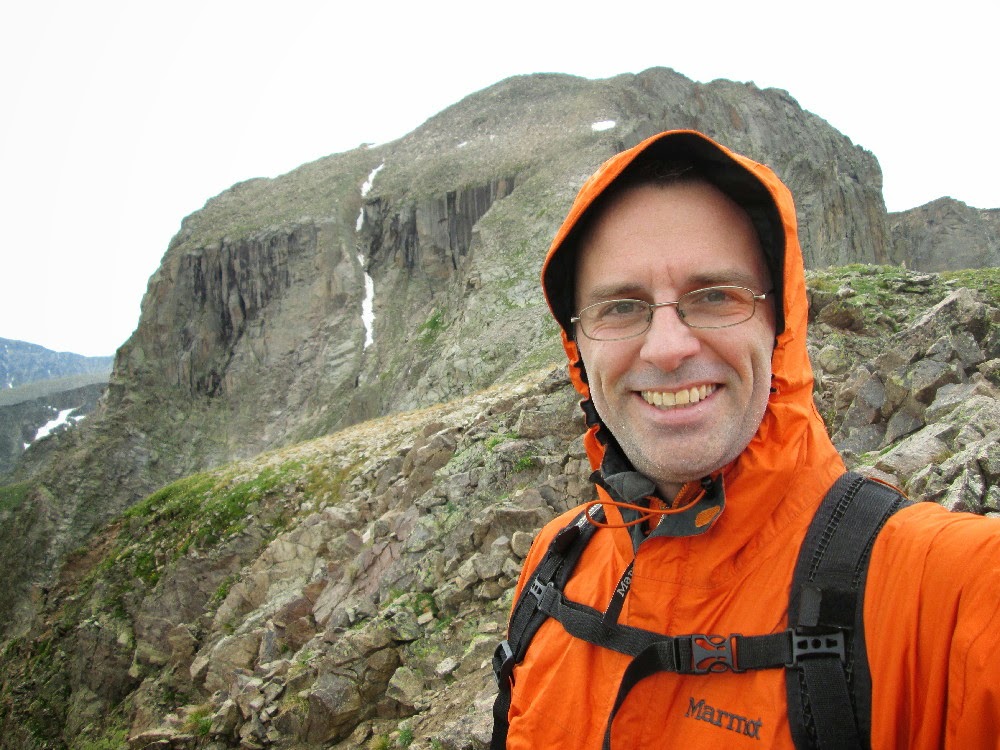 On the Continental Divide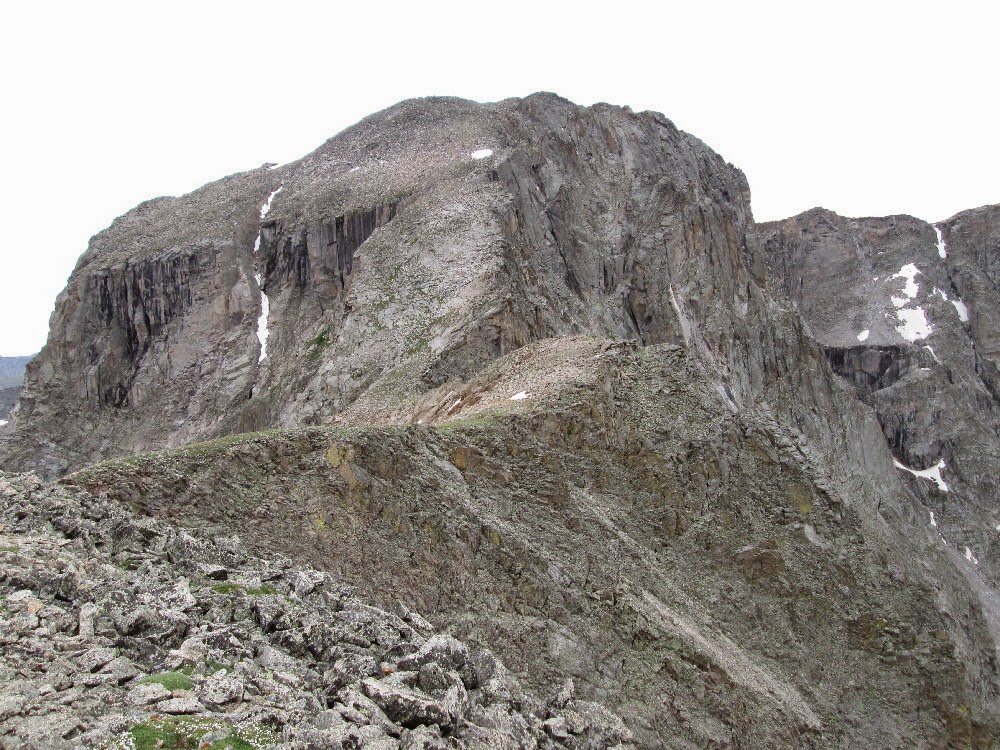 Next objective: Hourglass Ridge on Mt. Alice
Mt. Alice summit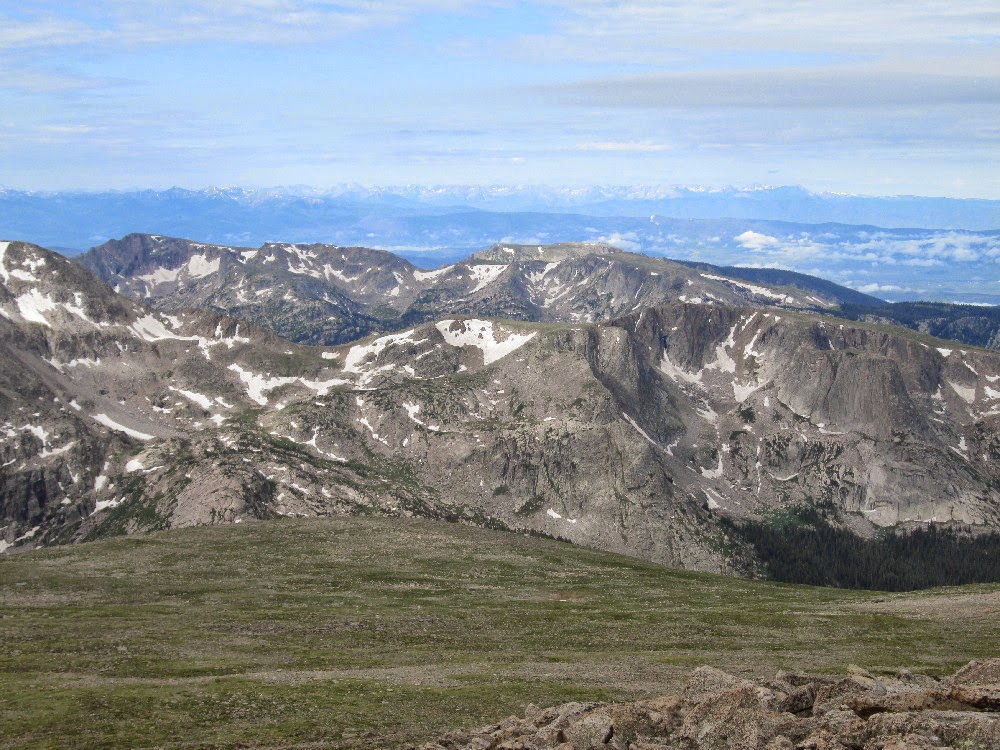 Not a bad view!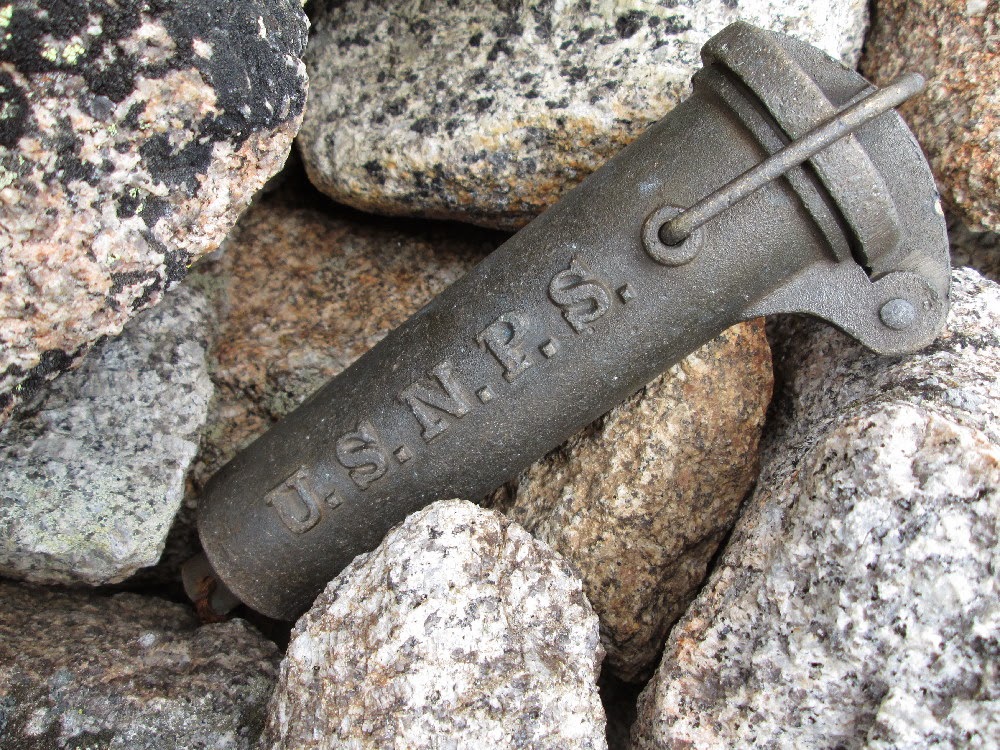 National Park Service summit register on Tanima Peak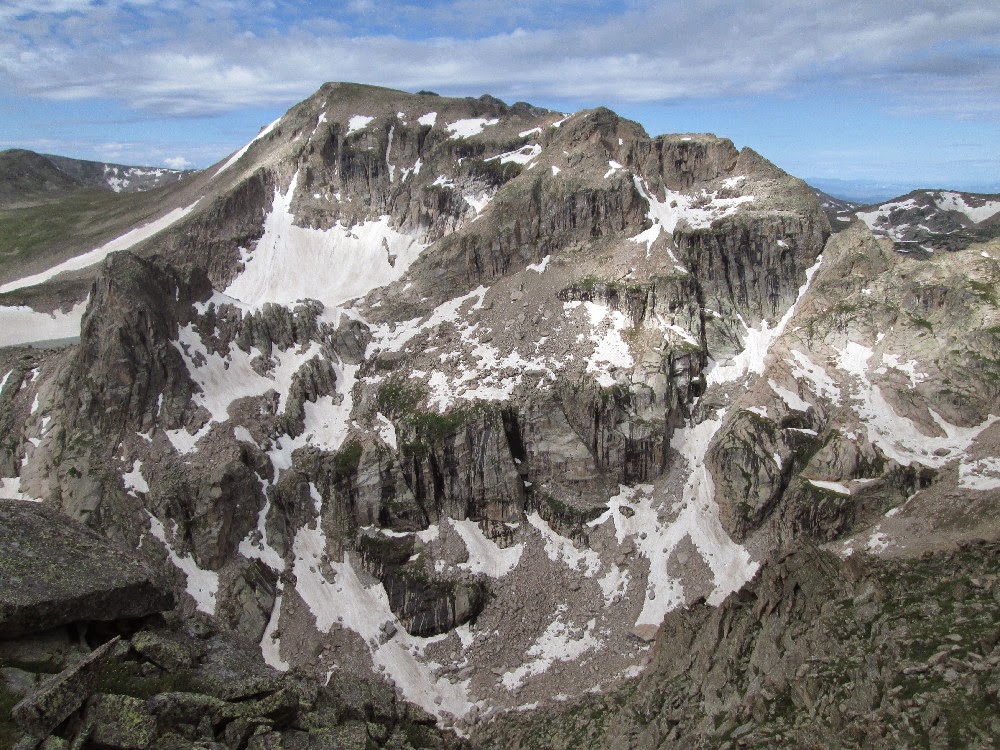 Northeast face of Isolation Peak from Tanima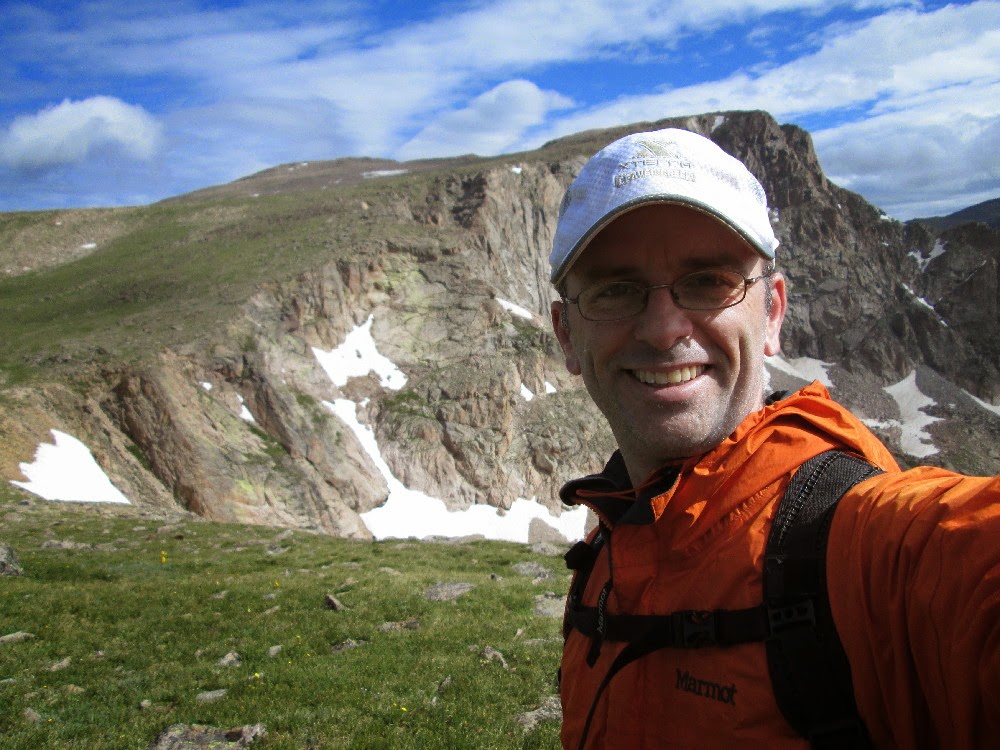 En route to Boulder Grand Pass for the descent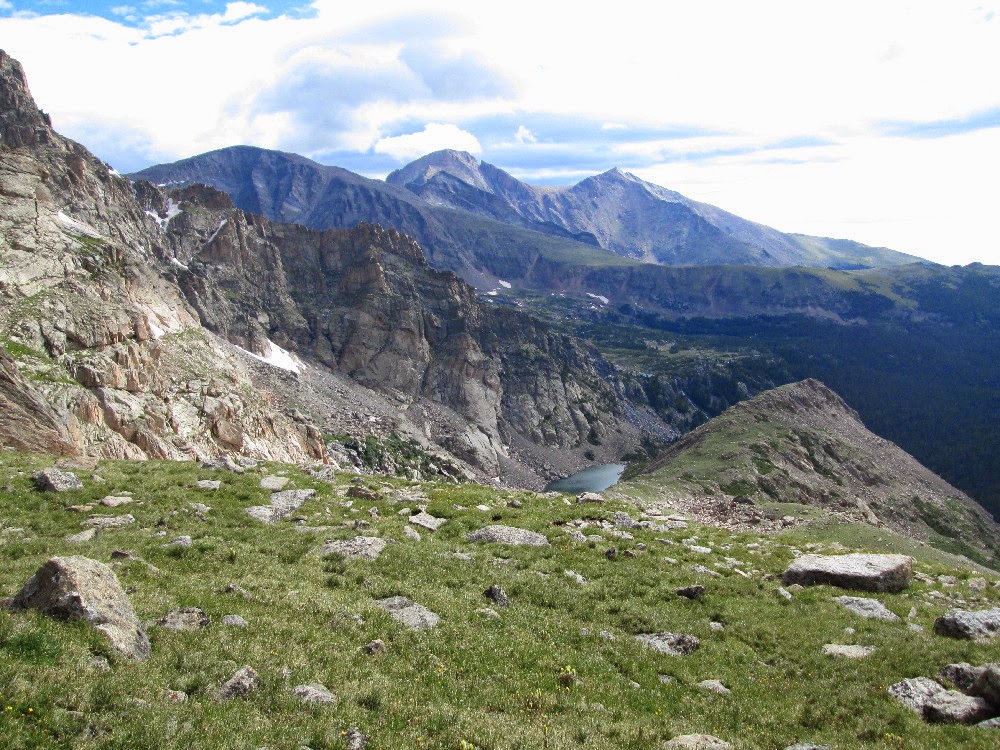 Distant views of Chiefs Head Peak, Longs Peak, and Mt. Meeker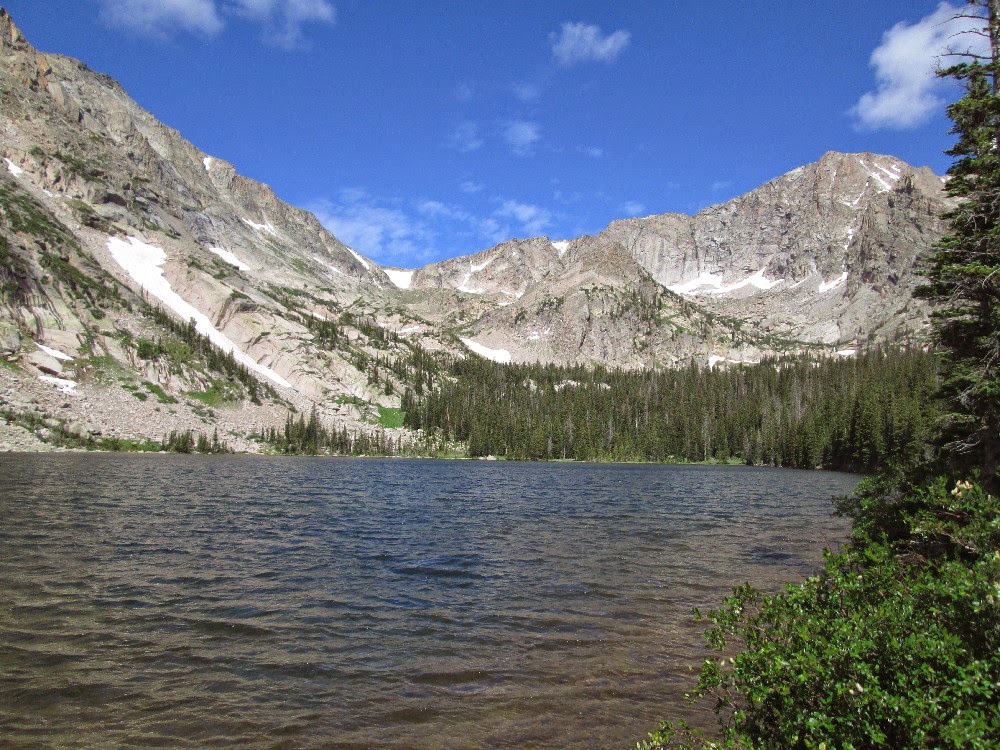 At Thunder Lake. The pass is the saddle in the middle-left on the skyline.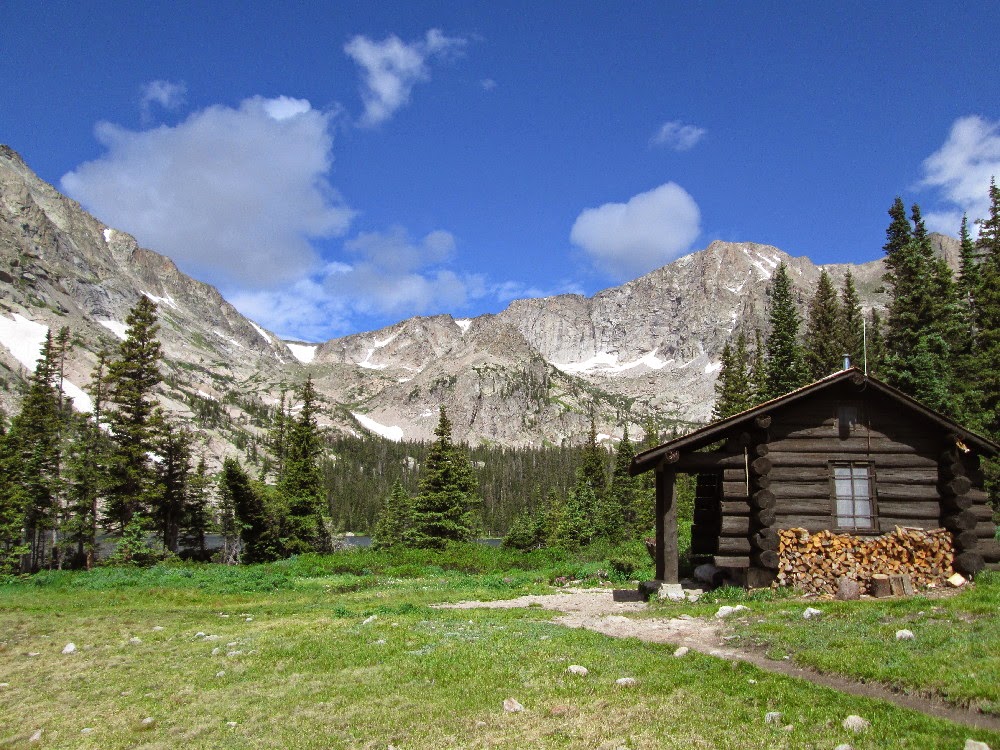 An unmanned ranger cabin. Just under 7 miles to go back to the trailhead.
–Pete