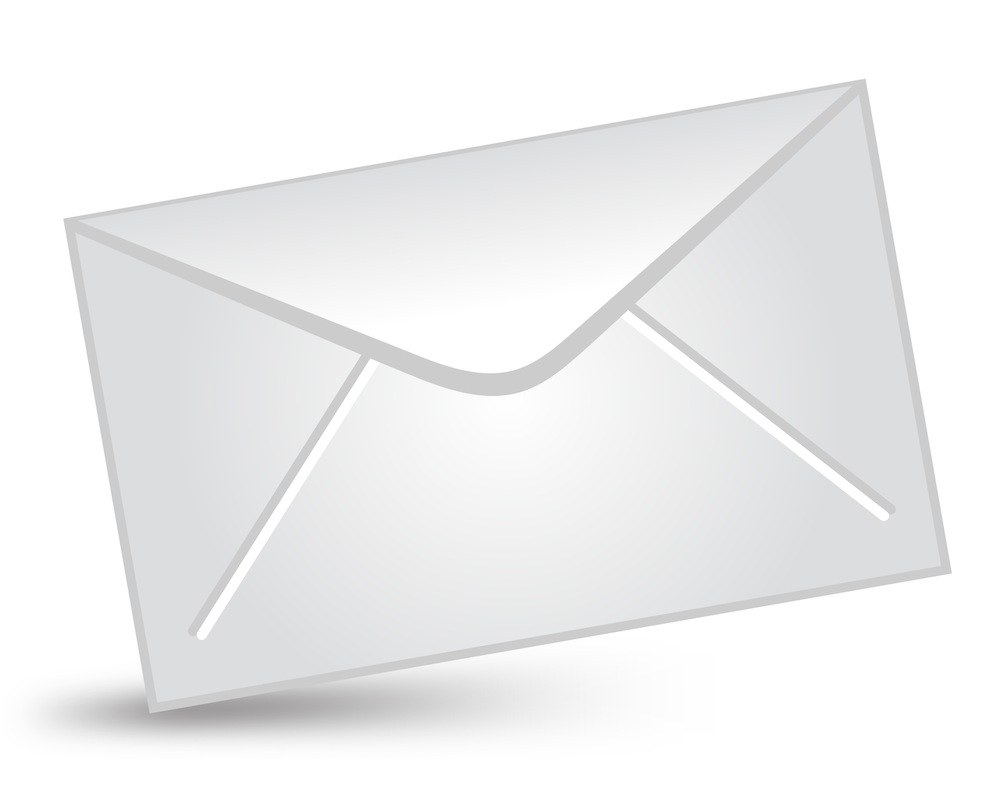 Whether during the holiday season two months ago, or for Valentine's Day two weeks ago, there's a good chance that in recent weeks or months you sent greeting cards and/or letters. And if you did, maybe you sat at your desk or kitchen table, ready to seal them up for mailing and thought, "Should I lick this stamp or envelope flap?"
I have to admit—I have an irrational fear of envelope flaps. Seriously. You know the way people will start with their tongue on one end of the flap and then glide across the length of the flap to moisten the adhesive? I can't help worrying that in doing so I'm going to give my tongue a wicked paper cut. So instead I do a series of small licks, perpendicular to the flap, along the length of the envelope. Crazy, but true. At any rate…
What's the big deal about licking the glue on an envelope flap? (Other than my wacko worry…) Because the possible presence of gluten in the adhesive that seals envelopes and stamps is one of the most persistent myths in the gluten-free community. Blogs abound with warnings about potential hidden sources of gluten, and envelopes and stamps are frequently on those lists. (We may have been guilty of this ourselves in the early days of this blog, though I haven't gone back and searched our posts to confirm…)
Even beyond blogs, the "gluten in adhesives" myth has been present in a variety of reputable sources. Back in 2006, an article in the peer-reviewed journal Nutrition in Clinical Practice—with the Mayo Clinic's Joseph Murray as coauthor—made the warning. More recently, an article in The Nurse Practitioner: The American Journal of Primary Healthcare did the same thing. A quick Internet search will find oodles and oodles of other examples. But is it true?
In a word: no.
Gluten-Free Living magazine debunked this issue a while back, as did Gluten Free Dietitian in an excellent post, but it continues to come up. So I figured I do my usual journalistic thing and do some digging into primary source material to get down to the nuts and bolts of facts.
The adhesive used on the flap of envelopes falls under the category of starch- and dextrin-based adhesives. Such adhesives can be made from a variety of starchy plant materials, including corn, potato, tapioca, sago, and—eek!—wheat. In practice, however, corn and potato are what's actually used, as noted in the Envelope Manufacturers Association Foundation report, "Envelope Adhesives Technical Paper." Its sister organization, the EMA, more specifically notes that envelope adhesive these days is made from corn, and is gluten-free.
As for stamps, the U.S. Postal Service says they're gluten-free, too. Though that's something of a moot point, since nearly 100% of stamp sales today are pressure adhesive stamps that you peel off and stick right on the envelope without moistening via lick.
Does this mean that all envelope adhesives will be gluten-free for all time? Of course not. Some manufacturer could one day switch to making its starch-based adhesives from wheat. But the risk seems incredibly small.
When it comes to envelope flaps and stamps, the conclusion is go ahead and lick it up. No need to go postal over this issue. They're gluten-free, so stop worrying about the gluten status of your snail mail and spend some more time in the kitchen making fabulous gluten-free food.
–Pete
P.S. If you're still concerned, you can always go with the peel-and-stick options, or use another moistener (other than your tongue) for your envelope flap seals.
Image courtesy iprole / SXC.hu