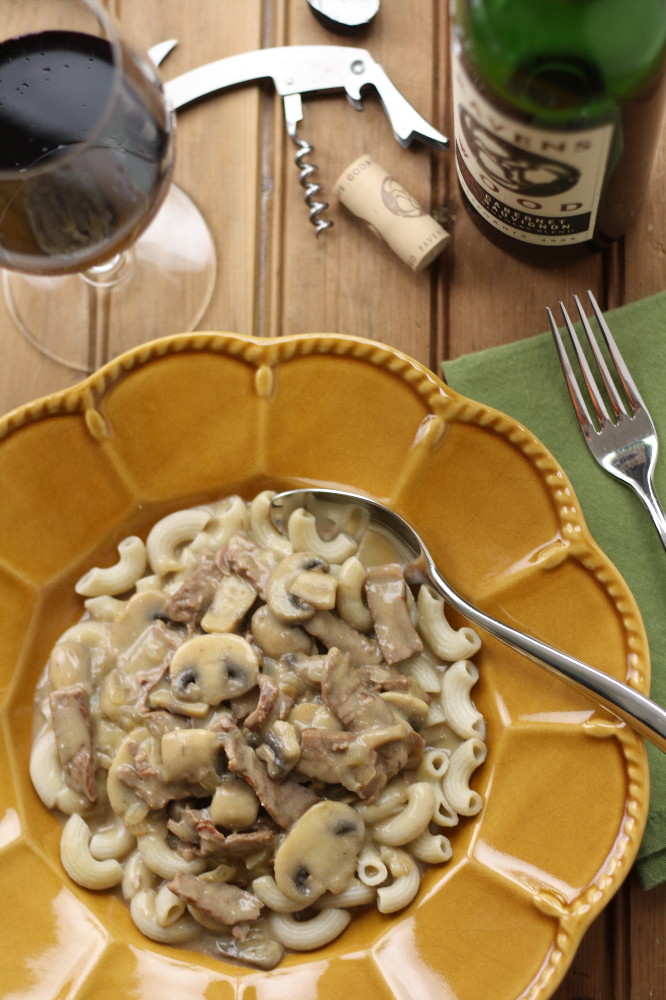 For us, recipes usually have a story behind them. Whether it's based in family heritage, a source of inspiration, our travels, or the region and seasonality, every recipe starts somewhere. But in today's instance, the intrigue is not the story behind the recipe, but rather, the story behind the photo.
Food photography is a creative process. Like many bloggers, we take all our own photos. We also shoot all the photos for our cookbooks. Suffice it to say it's been a steep learning curve, and we've come a very long way (and are continuing to learn).
Often, we'll shoot a dish in many different ways – different lighting, different angles, different plating and staging. In a perfect world, we'd shoot with beautiful, diffuse natural light. The reality is that since I work a full-time day job, most of our food photos are taken at night. We've invested in some modest lighting setups with special fluorescent bulbs "calibrated" to daylight "temperatures" and various umbrellas and reflectors to control that light. Combine that with some careful white balancing on our DSLR camera, and most of the photos you see here on the blog are shared with zero post-processing. You see them exactly as they come off our camera.
With this particular photo, we only had three exposures from which to choose, because after that, the scene fell apart … literally. What you don't see in the photo is our older daughter holding a large white foam board to bounce light back onto the scene. The girls love to participate in the process, and we're happy for them to help. But then our younger daughter—who's just a few months past two years old—decided to assist as well. No sooner had she come alongside the scene with her own white foam board that she fell … directly into the beef stroganoff, her foam board toppling both the glass of red wine and the bottle of red wine.
Such are the "hazards" of the job! The recipe, by the way, is rich and flavorful. It's a perfect option for a cold fall night when you want to warm your body from the inside out.
Beef Stroganoff
Makes 4 servings
Ingredients
1 pound beef, sliced thin
3 tbsp butter
1/2 tbsp olive oil
1 medium onion, diced
1 pound mushrooms, sliced
1/2 cup white wine
1 1/2 cup GF beef broth
2 tbsp Artisan Gluten-Free Flour Blend
2 to 4 tbsp sour cream
Steps
1. Heat 1 tbsp butter in a saute pan over medium-high heat. Add the beef slices and brown. Remove from the pan and set aside.
2. In the same pan, add the remaining 2 tbsp butter and the olive oil, and saute the onion until soft, about 2 minutes.
3. Add the mushrooms, and cook for an additional 4 minutes, until soft.
4. Return the beef to the pan.
5. In a separate bowl, whisk the wine, beef broth, and flour to combine.
6. Add the liquid to the saute pan, and bring to a simmer.
7. Simmer for about 1 hour, until the sauce is reduced and the meat is tender. Remove from the heat.
8. Add the sour cream, as desired, and stir to combine.
9. Serve over cooked gluten-free pasta noodles.
Notes
The beef you choose to make this recipe can be a roast, strip steak, ribeye, etc. We usually use leftover beef from a previous dinner, where it was probably grilled to medium doneness. Depending on if you are starting with raw or previously cooked beef, step 1 can take anywhere from 1 minute to 10 minutes.
Degrees of Free-dom
This recipe is: gluten-free, fish-free, shellfish-free, peanut-free, tree-nut-free, soy-free.
To make this recipe dairy/lactose/casein-free, substitute additional olive oil for the butter and omit the sour cream.
Depending on the flour you use to thicken the sauce, this recipe is also easily made corn-free.
Enjoy!
–Pete