It's an annual tradition here in the Bronski household that we host an annual Oktoberfest. Kelli and I have been doing it for years, and we love ringing in the fall season with our usual menu of kielbasa, bratwurst, German-style sausage, homemade applesauce, sauerkraut, German potato salad, and an assortment of pies. Our Oktoberfest has once again come and gone, and looking back on it, we wanted to offer a little insight into how we executed it gluten-free.
The kraut and applesauce were naturally gluten-free, and the potato salad was easily made so using GF flour, so that was no big deal. For the meat, we used mostly sausages from the Boulder Sausage Company. It's local to us here in Boulder, Colorado, and they happen to make some pretty tasty, all-natural, and gluten-free sausages. I've been a big fan of their Italian sausage for years. For this Oktoberfest, we used their bratwurst and their German brand sausage. With the lone exception of the beer bratwurst (which is made with gluten-containing Colorado beer), the Boulder Sausage Company's entire line is gluten-free.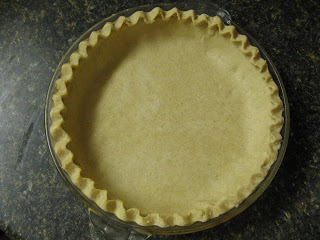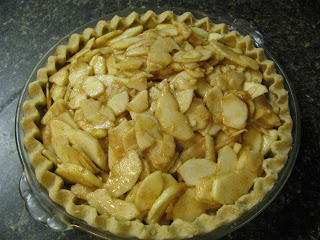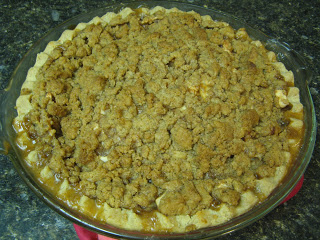 Of course, no Oktoberfest (or fall feast, for that matter) would be complete without a hearty pie or two. We made two GF pies. The first was an apple pie made with McIntosh apples, cinammon-sugar, and a crumble topping. (Which I guess technically makes it a Dutch apple pie.) The crust was made using our GF flour mix and
pie crust recipe
. It was delicious! What's more, both the general manager and chef at Kelli's hotel in Denver couldn't tell it was gluten-free – quite a compliment!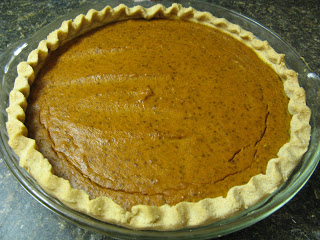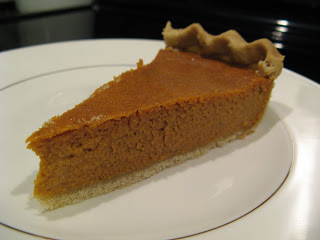 And then there was the pumpkin pie, made with the same pie crust, but obviously quite a different filling! I don't recall whether Kelli used honey or agave nectar to sweeten this pie. In either case, this pumpkin pie is both GF and refined sugar-free, since our friend, Jess, is on a GF, SF diet.
A great night filled with good friends and good food was had by all. And pulling off a GF Oktoberfest was no big deal! Prost!
– Pete