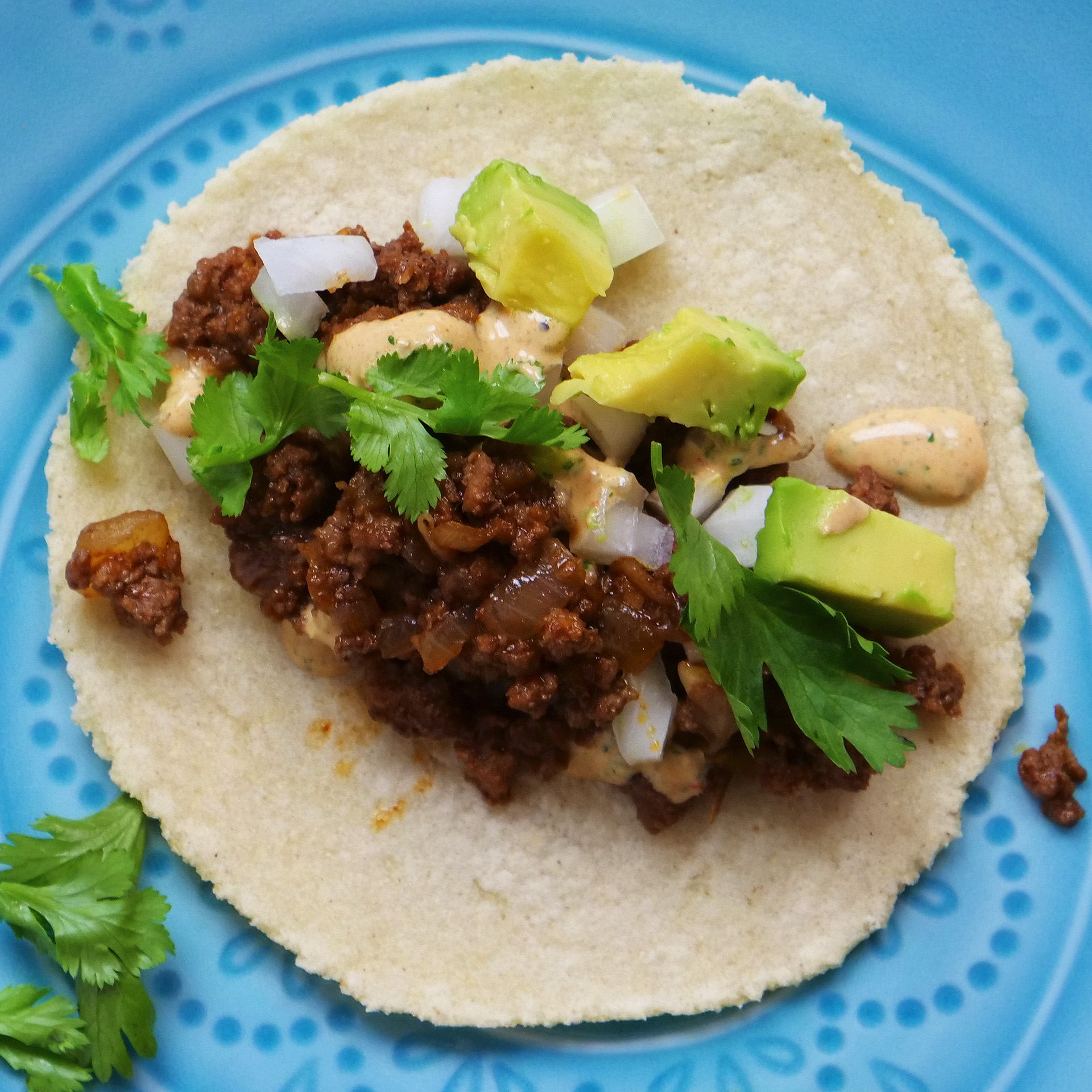 American bison (sometimes mistakenly called 'buffalo') is a mighty meat. It's naturally lean, with significantly less fat and fewer calories than beef, pork, and even chicken and salmon per serving. At the same time, it's packed with protein, high in iron, and rich with vitamin B-12.
Ground bison makes a great alternative to beef or turkey in tacos. Our version here is inspired by the Colorado bison taco on the menu at Salt & Lime, on Lincoln Avenue in downtown Steamboat Springs, Colorado, USA. Caramelized onions and a touch of tomato paste—in addition to taco spices—give the filling in our recipe a satisfying depth of flavor.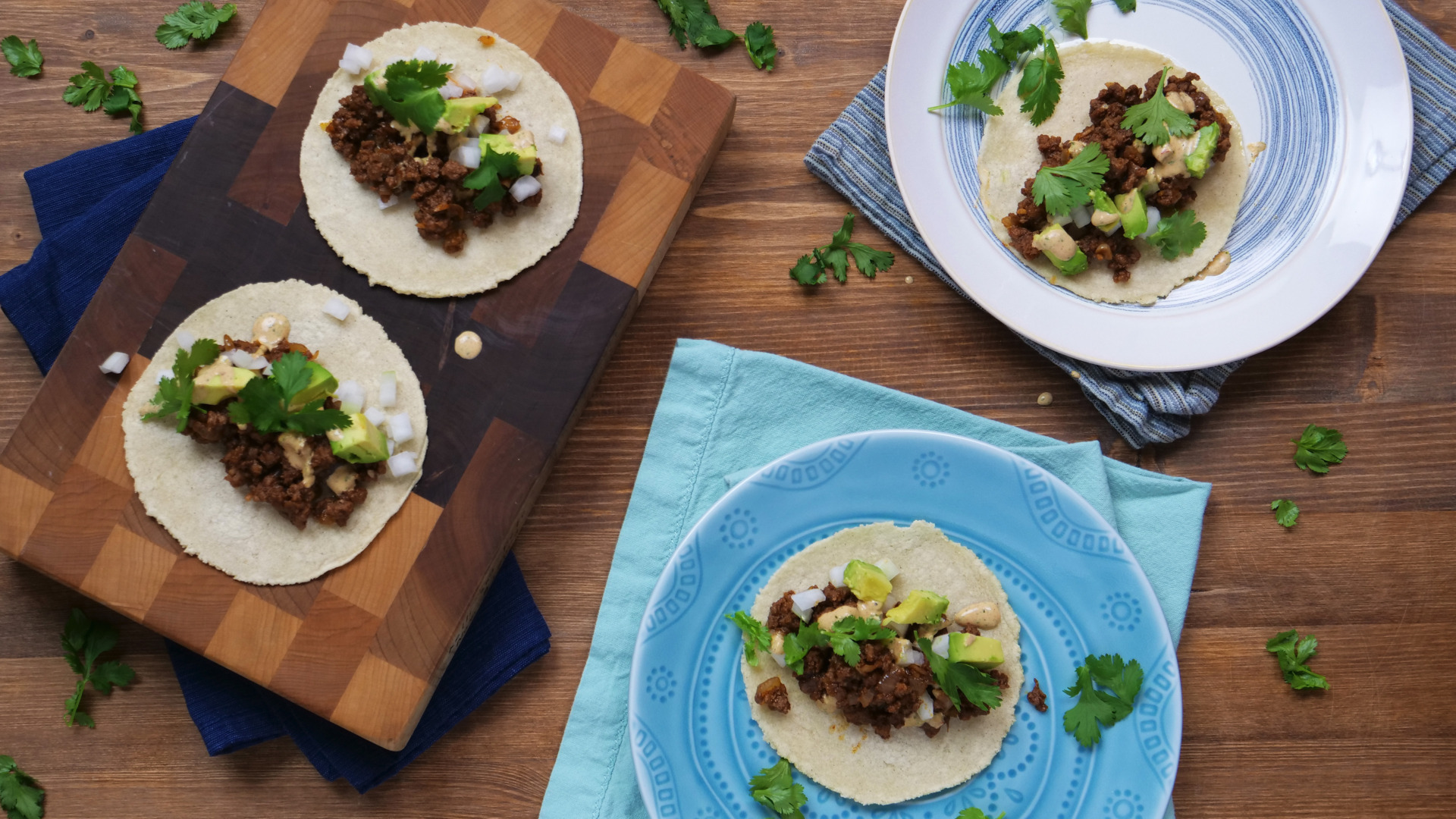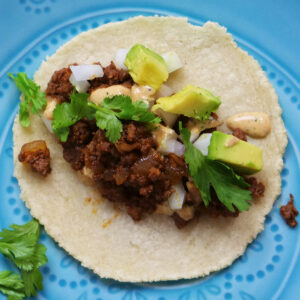 Colorado Bison Tacos
Ingredients
Bison Filling
2

tbsp

olive oil, divided

5

large garlic cloves, minced

1/2

large white onion, diced small

1

lb

ground bison

1

tsp

salt

1

tsp

chili powder

1/4

tsp

chipotle powder

3

tbsp

water

2

tbsp

tomato paste
Chipotle Sauce
1/4

cup

sour cream (60 g)

2

tbsp

mayonnaise (28 g)

1

chipotle in adobo sauce

(make sure the adobo is GF)

1/8

tsp

salt

1/8

tsp

black pepper

1/2

lime, juiced

2

tbsp

chopped cilantro
Instructions
Heat a large skillet over medium-high heat. Then add one tablespoon olive oil and the garlic. Cook until the garlic is fragrant, about 15 seconds.

Add the onion and cook until very soft and caramelized, about 10 minutes.

Add the bison meat and sprinkle with the salt. Cook until no longer pink.

Add the remaining tablespoon of olive oil, chili powder, and chipotle powder, and cook for 2 minutes.

Add the water and tomato paste, stirring to combine and cook until the meat is coated and the liquid has evaporated, about 3–5 minutes.

To make the sauce, combine all of the sauce ingredients in a small bowl and whisk to combine.

Serve the tacos on soft corn tortillas with diced white onion, fresh cilantro leaves, sliced avocado, and the chipotle sauce.