Our middle child, Charlotte—who turns nine later this year—stood at the kitchen counter, ladling pureed San Marzano tomatoes onto a freshly-pressed round of gluten-free Neapolitan pizza dough. Glancing across the kitchen, it looked to me like she was going a bit heavy on the tomatoes, especially for the lightly-sauced Neapolitan style.
I started walking across the kitchen to offer some well-intentioned advice when Kelli stepped in front of me. "That's her pizza, not your pizza," she said with a wry smile. Kelli was right. I backed away and watched Charlotte finish the pizza per her own inclinations.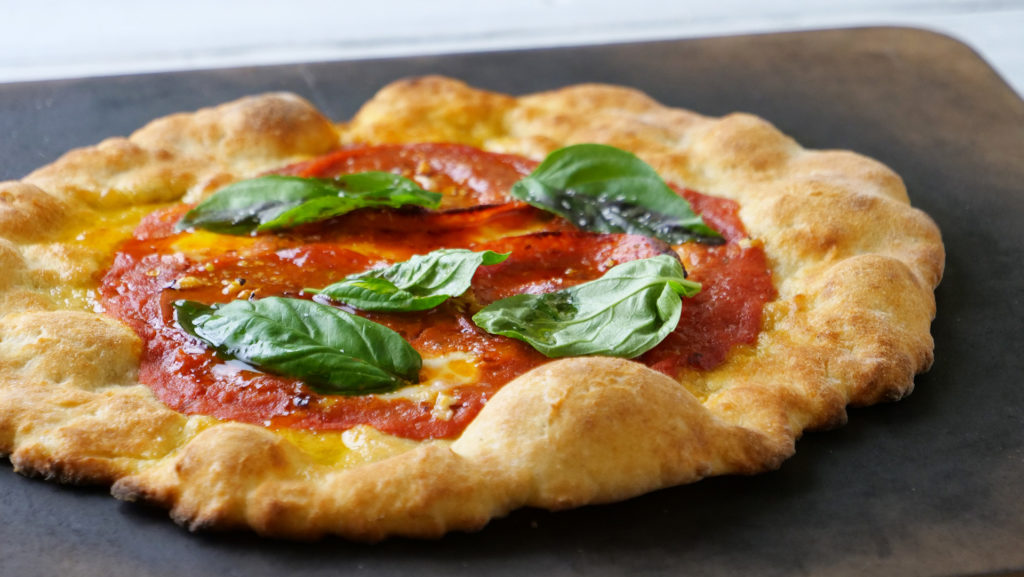 It was Sunday night, also known as weekly "pizza night" per our family tradition. We were making the pizzas far later into the evening than usual. We'd spent the weekend skiing at Colorado's Copper Mountain, high in the Rockies. A Front Range snowstorm slowed our drive home to a crawl.
We briefly discussed pushing pizza night to the following evening, but the kids adamantly insisted we keep pizza night on its appointed Sunday evening. Besides, they reasoned, there was no school Monday for Presidents' Day, so they could stay up a little late. Fair enough. It was hard to argue with their logic, and it doesn't take much arm-twisting to convince us to make a few pizzas.
By family consensus, we agreed that this week's pizza style would be Neapolitan diavola—topped with large, sandwich-style pepperoni and a spicy garlic and red pepper flakes olive oil. Moreover, we would make five pizzas: Kelli would press each dough and I'd launch each pizza into the oven, but each family member would be responsible for exclusively topping one pizza. Charlotte went first. Her extra saucy Neapolitan was … simply delicious.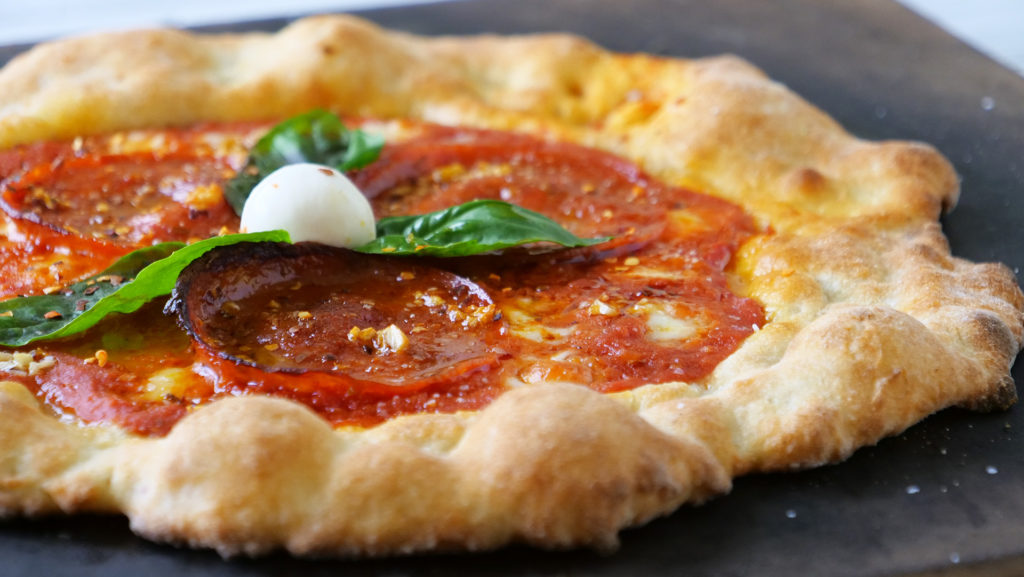 Big sister Marin followed. She has a taste for spicy foods, and so opted for a heftier dose of the seasoned oil. Once the pizza came out of the oven, she finished the pizza in a style she'd seen time and again in Napoli, Italy: a single, fresh ciliegine ball of mozzarella centered on the pizza, with a trio of fresh basil leaves radiating out from it like the petals of a flower. The flavor was classic diavola.
Little brother Timothy went next. With just as much passion as his older sisters, he assembled his Neapolitan pizza, which quickly earned the name "hidden mozzarella and double pep." He started with a light portion of fresh mozzarella, carefully concealing each tiny ball of mozz beneath a large piece of pepperoni. Then each piece of pepperoni received a second tiny ball of mozzarella on top, which was thus concealed beneath a second slice of pepperoni. It was more pepperoni than we'd normally put on a delicate Neapolitan pizza, but you know what? It worked.
Kelli's pizza, and then mine, followed. More variations on the Neapolitan diavola theme.
For our kids especially, this is what it was all about—and one of the driving forces behind writing our cookbook Gluten-Free Family Favorites. We wanted them to love food. And also to love cooking. We wanted them to have the skills and the confidence to navigate the kitchen. And the freedom to experiment and see what happens.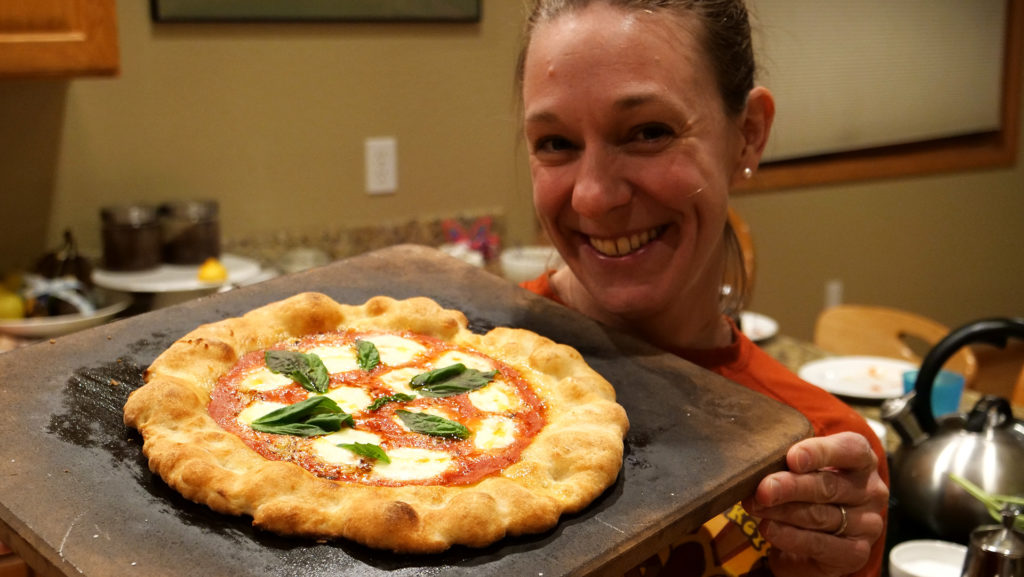 For me, it was a reminder to step back sometimes and simply get out of their way. Yes, as parents we have a responsibility to keep them safe (hence I launched the pizzas into our screaming-hot oven). Over time we teach them techniques, like how to properly wield a chef's knife. We show them methods and classic flavor combos and other nuggets of wisdom.
But at times—and this past Sunday night was one—we need to simply divest all responsibility and entrust the kids to do their thing. They did. And the results—right down to the last of the five pizzas—were supremely tasty. But perhaps more importantly, each child made a real contribution to the family dinner. That part in particular will pay dividends long after our bellies had moved on to the next meal.