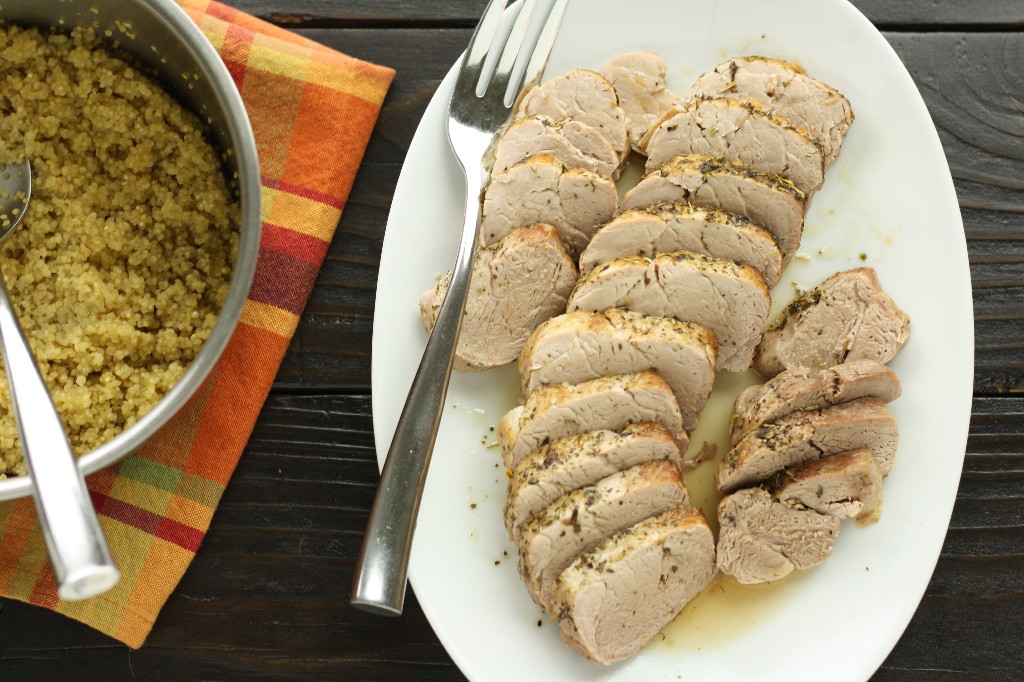 Last summer we spent a long weekend in tiny Lake City, a very small community of about 400 residents tucked away in a remote corner of Colorado's Rocky Mountains amidst the soaring San Juan range. We stayed on the edge of town in a modest cabin that had a combo bedroom/living room, bathroom, and eat-in kitchenette.
Lake City has very few restaurants and even fewer that have gluten-free-friendly menu offerings, so we planned to cook all of our meals. That's also a great way to contain travel costs for our growing family, and since we were in town for one of my ultramarathons, it's also an important way of making sure I don't get sick from cross-contamination leading up to a big event.
Limited kitchens like the one in that cabin provide for a fun and interesting challenge. It's easy to take our own kitchen for granted… We know what pots and pans we have and what ones we don't. We know what herbs and spices and staples like olive oil we keep stocked in our pantry. You get the idea.
Our cabin kitchen had very little of all that, which left us with an interesting quandary. Our menu plan included a pork tenderloin one night, but there was no grill to cook it on, so how could we make it delicious and flavorful with the oven? That's when inspiration struck.
Earlier that day for breakfast we'd made bacon and reserved the rendered bacon fat. What if we rubbed the tenderloin down with that and baked it until it was done? The result impressed us—a moist, juicy pork tenderloin with a bright, pleasantly salty taste. Since then we've iterated on those original beginnings of a recipe to develop even a bit more flavor while still staying true to the original simplicity of that preparation. On cold winter nights, when we're more inclined to use our oven than stand out in the dark and cold grilling (unless we're feeling especially motivated), it's a great way to go.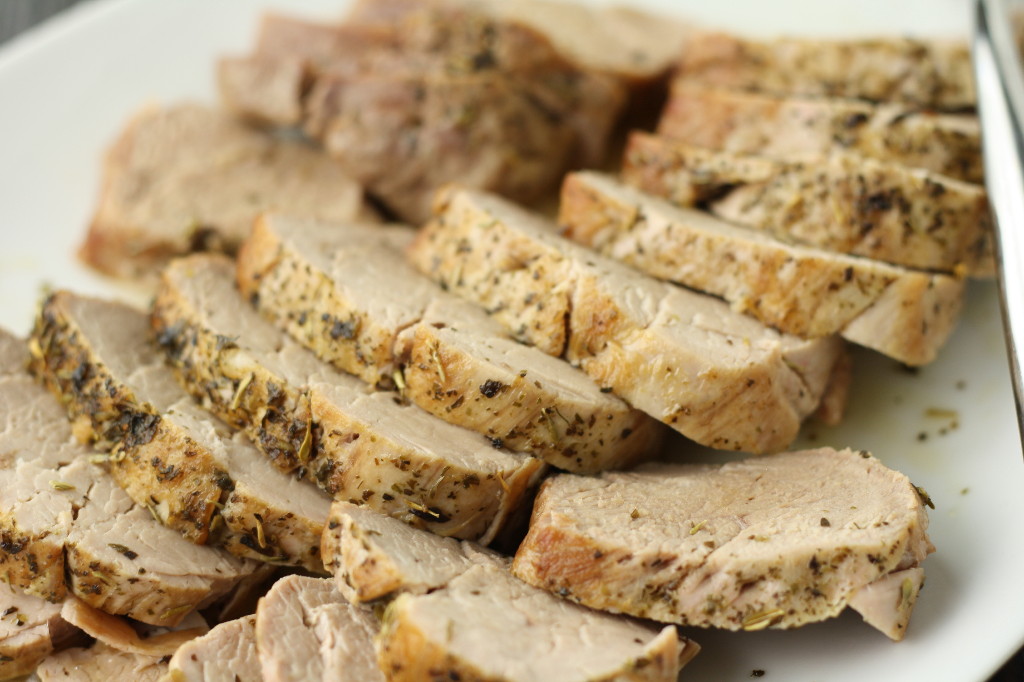 Bacon Fat Herbed Pork
Ingredients
2 tbsp rendered bacon fat, divided
1.5 pounds pork tenderloin
1/2 tsp herbs de Provence
Instructions
Preheat the oven to 350 deg F.
Preheat a skillet over high heat, add 1 tbsp of bacon fat, and sear the pork tenderloin to brown, about 1 minute per side.
Transfer the tenderloin to a baking pan, spread the additional 1 tbsp of bacon fat on it, and sprinkle it with the herbs de Provence.
Cover tightly with foil and bake for 45 minutes, until the pork reaches an internal temperature of 145 deg F.
Remove from the oven, let rest covered for 10 minutes, then slice and serve drizzle with the pan jus.