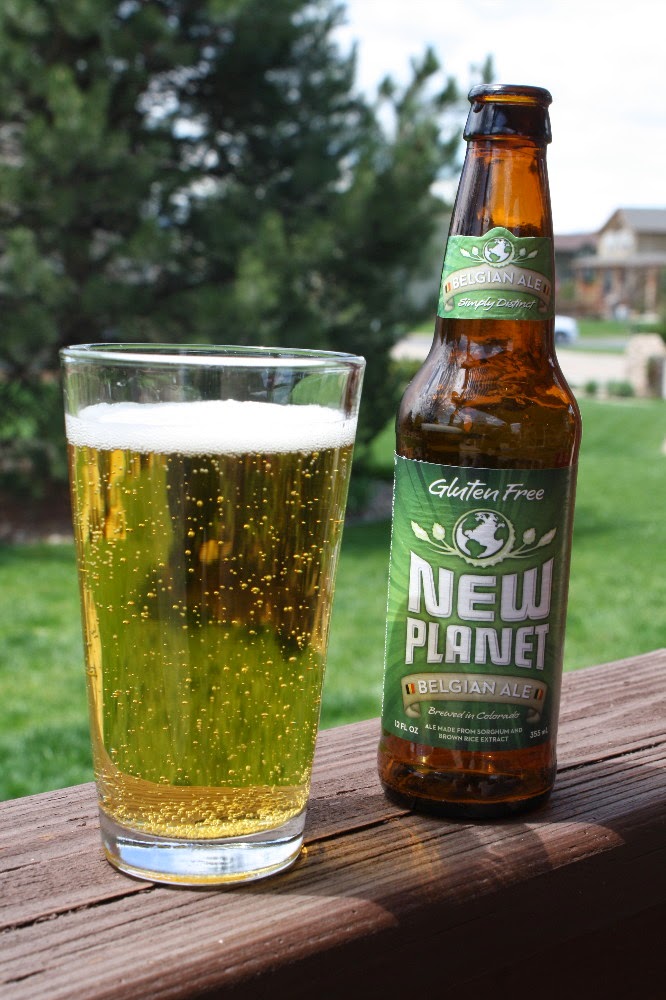 It's been more than 7.5 months since we've posted a product review. This has been a deliberate shift on our part. As this blog and our recipes evidence, our focus is on from-scratch cooking and baking. Regularly posting gluten-free product reviews was inconsistent with our perspective, because frankly, we don't buy or use most of the products we were reviewing.
But we're coming out of retirement, so to speak, this week with a review of New Planet Beer's two new offerings: Belgian Ale and Amber Ale. Why? For one, gluten-free beer is something that we buy on a somewhat regular basis. Sure, we homebrew gluten-free beer, too. But our current capacity means that we have one—maybe two, under best-case scenario—batches of homebrew on hand. Commercially available gluten-free beer is a great way to add variety to our options. Plus, it's both National Celiac Awareness Month and National Craft Beer Week.
We have a long history of reviewing New Planet's beers. We've twice reviewed their Blonde Ale (once called Tread Lightly Ale) here and again here. When their Raspberry Ale came out, we reviewed that too. Ditto for their Pale Ale, which remains one of my favorite gluten-free beers. We've also featured New Planet in a blind tasting against other gluten-free beers, as well as in another blind tasting against barley-based pale ales. (New Planet is also a long-time supporter for my annual Gluten-Free Ultramarathon Challenge, which in three years has raised more than $9,000 for the National Foundation for Celiac Awareness.)
With the addition of the Belgian and Amber ales to their lineup, New Planet now offers five—count 'em, five!—gluten-free beers. Most gluten-free beer companies are one-trick ponies … think Redbridge or New Grist, which offer a single brew. Omission offers two. Only Green's, which brews six varieties in Belgium but only imports three to the United States, rivals New Planet for variety.
So how do New Planet's new offerings stack up?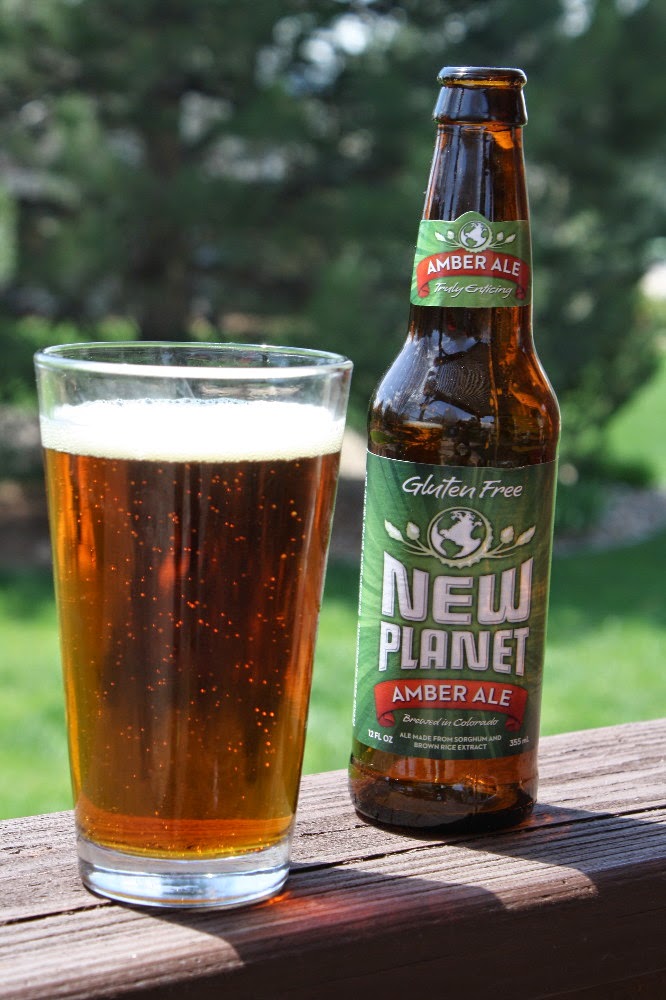 Belgian Ale
My maternal grandmother was from Belgium, and so Belgian beers hold a special place near and dear to my heart (and taste buds). New Planet's
Belgian Ale
 is brewed with water, sorghum and brown rice extract, honey, orange peel, cinnamon powder, vanilla extract, sterling hops, and yeast. It weighs in at 5% ABV.
That they call it a Belgian Ale isn't terribly informative, however. It's like calling a beer American. What does that mean? Belgian beers are incredibly diverse: from the sour lambics to the fruit beers, from the wild farmhouse ales to the saisons and wits and Trappist ales. What style of Belgian beer was New Planet actually going for?
The inclusion of ingredients such as orange peel and cinnamon suggest a saison. But for me, New Planet's Belgian Ale largely misses the mark. Its defining characteristic is an overly yeasty flavor. The orange, cinnamon, and vanilla are nowhere to be found. Despite high hopes, this one left me disappointed.
Amber Ale
New Planet's
Amber Ale
is brewed with water, sorghum and brown rice extract, molasses, tapioca maltodextrin, sterling and simcoe hops, and yeast. It also weighs in at 5% ABV. I must admit, I've been craving darker gluten-free beers. After years of having mostly lighter gluten-free beers as options, the prospect of a darker amber ale got me really excited.
I'm happy to report that New Planet's Amber Ale more than delivers. It has rich, complex flavors. In my opinion, it's one of the best new additions to the gluten-free beer landscape in a long time, perhaps since New Planet's own pale ale came out a while back. The Amber Ale has earned an instant spot alongside my regular rotation of gluten-free beers. Grab a six pack and enjoy.
–Pete