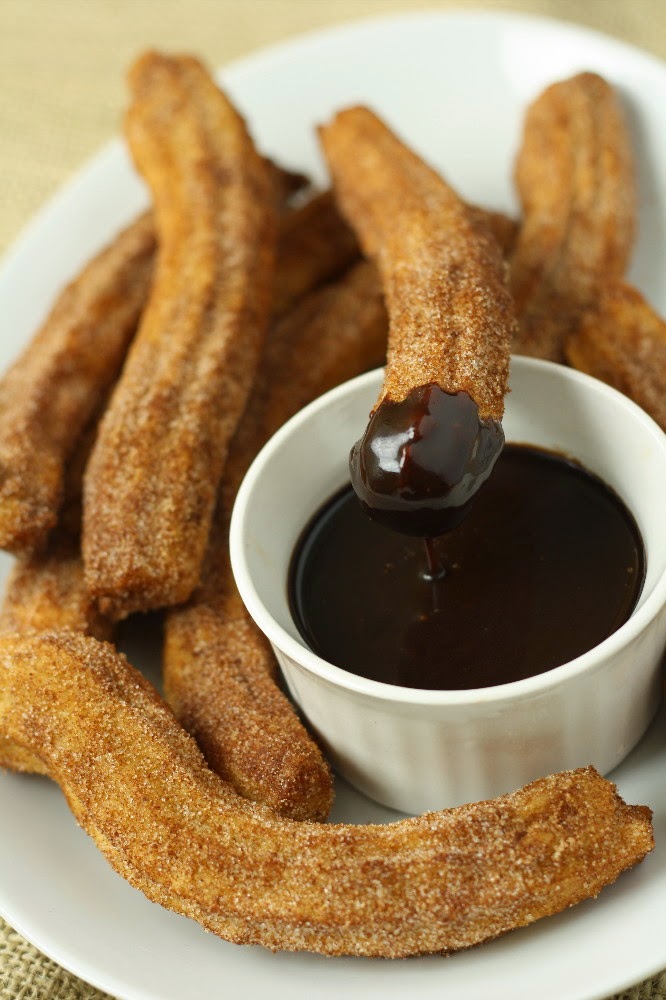 Churros are a fried pastry based on a choux-style dough. They originated on the Iberian peninsula, though their popularity now extends far beyond Portugal and Spain, including much of Latin America. And what's not to love? It's fried dough, after all. And in this case, it's coated with cinnamon sugar and paired with chocolate sauce.
They can be straight, curved, or spiraled, and their classic ridged shape comes from piping them through a large star-shaped pastry tip. Much like how the ridges on gnocchi help to pick up more tomato sauce, we like to think churros' ridges help to pick up more chocolate sauce, but that's just a whimsical theory and not grounded in any real fact.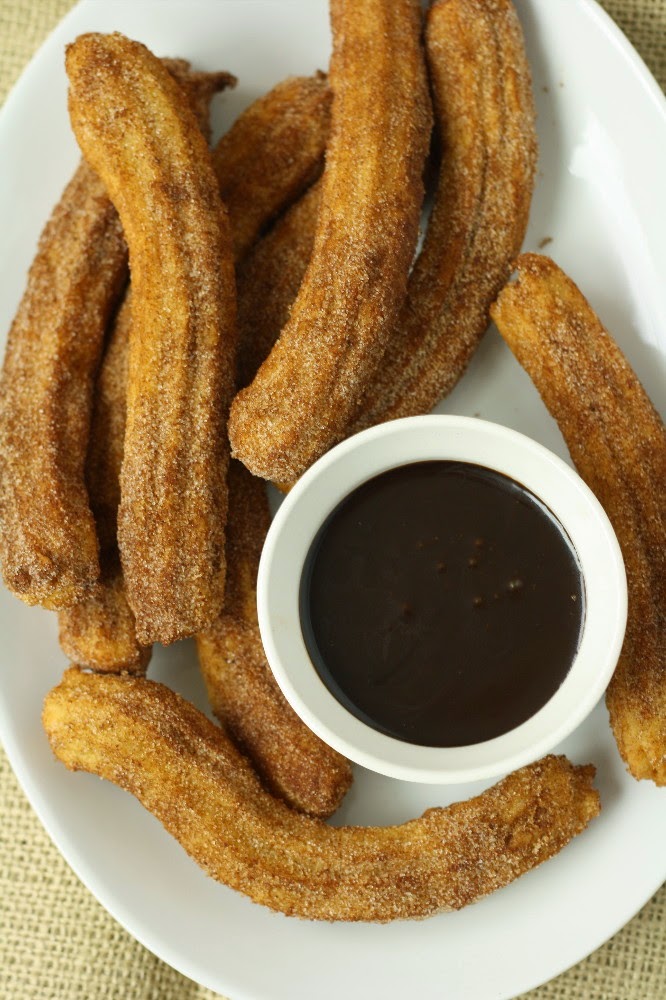 Mexican Churros
Makes 12–16 churros, 6–8 inches long each
Ingredients
1.5 L frying oil
1 cup water
4 tbsp (1/4 cup) butter
1 tbsp sugar
1 tsp salt
2 cups (250 g) Artisan Gluten-Free Flour Blend
3 eggs
1/4 cup sugar
1 tbsp cinnamon
Chocolate sauce
Steps
1. Add the oil to a pot and bring up to 350 deg F. Use a candy thermometer to confirm and hold the temperature.
2. In a saucepan, combine the water, butter, sugar, and salt, and bring to a boil over high heat.
3. Remove from the heat, add the flour all at once, stirring vigorously until a ball of dough forms and pulls away from the side of the pan.
4. Transfer the dough to the mixing bowl of an electric mixer, and mix at low speed until the dough is only warm to the touch.
5. Add the eggs one at a time, mixing to incorporate each addition and scraping down the sides of the bowl each time.
6. Transfer the dough to a piping bag fitted with a large star tip.
7. Pipe the dough directly into the oil, using a knife to cut the dough from the pastry tip to make 6–8-inch long strips.
8. Fry until golden brown, flipping halfway through to ensure even browning on all sides, about 3–5 minutes per side.
9. While the dough is frying, mix together the sugar and cinnamon in a shallow bowl or bread pan.
10. Remove onto a paper towel, let drain for 5 seconds, then toss in the cinnamon sugar to coat and serve on a plate.
Degrees of Free-dom
This recipe is: gluten/wheat-free, peanut-free, tree-nut-free, soy-free, fish-free, shellfish-free, vegetarian.
You could likely make this recipe dairy/lactose/casein-free by substituting vegan shortening, coconut oik, or vegetable oil for the butter.
Enjoy!
–Pete and Kelli