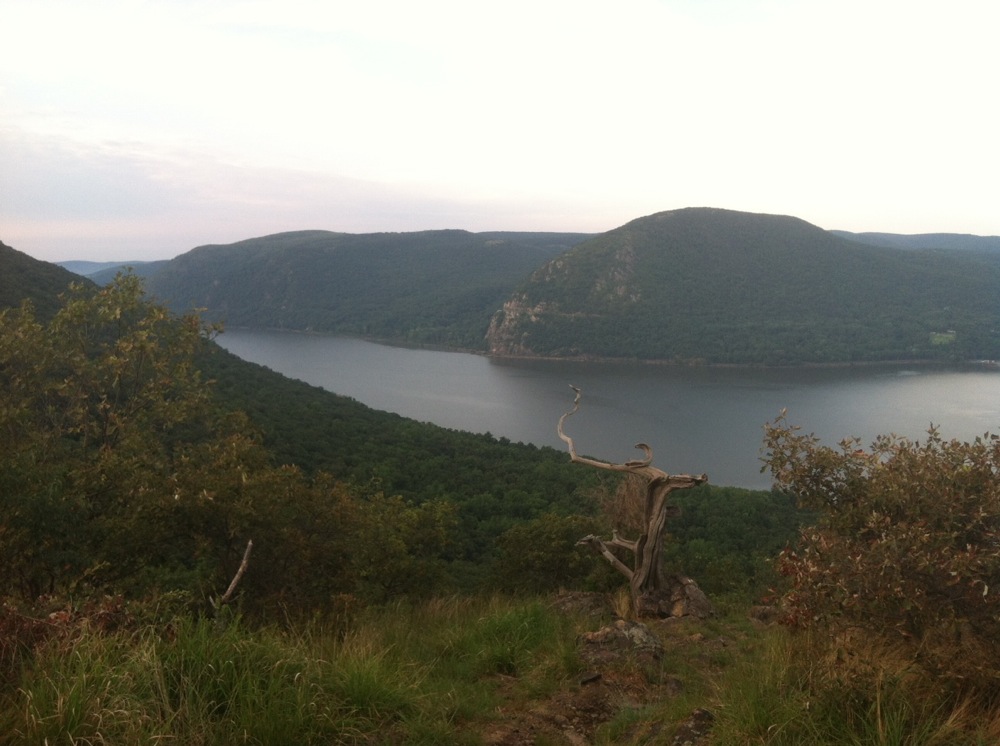 Storm King and Crow's Nest mountains from Sugarloaf Mountain
For most people, I expect that today will be most like any average weekday. It's Wednesday, August 22. Not a notable date on the calendar by any means (my apologies if it's your birthday!). But for me, today is a major turning point: an important countdown begins. The Virgil Crest Ultramarathon—the focus of my 3rd Annual Gluten-Free Ultramarathon Challenge—is one month from today! The race is on Saturday, September 22.
The Virgil Crest will be the 5th major race, and 7th total to date, of my 2012 season. In many ways, it's the peak of my season—not just because I make it a fundraiser for the National Foundation for Celiac Awareness—but also because it promises to be the hardest race of the year. This ultra is 50 miles, almost exclusively off-road, frequently on singletrack trails, and involving 10,000 vertical feet of elevation gain and 20,000 vertical feet of elevation change. As I've said many times over the past three years, that's roughly the equivalent of running back-to-back marathons, off-road, while climbing up and down the Empire State Building eight times.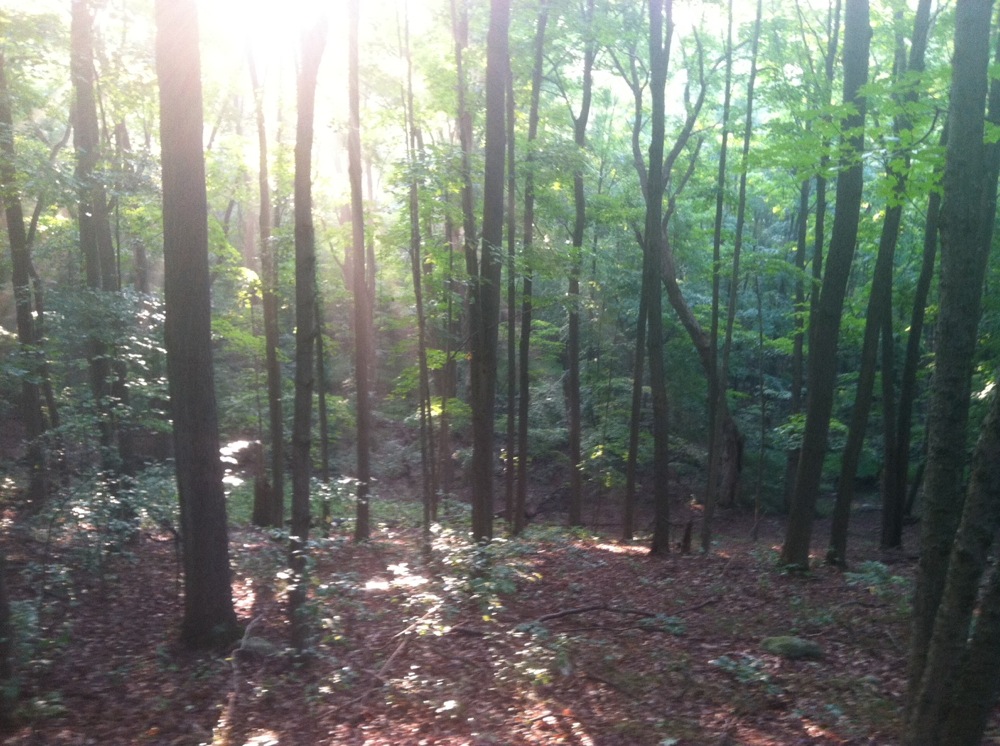 Early light on a descent of East Mountain, Fahnestock SP
I have a tremendous amount of respect for the race, which is why I've been hitting my training hard in the weeks since the Escarpment Trail Run at the end of July. In just the last three weeks, I've logged about 100 miles of trail running (which brings my year-to-date total to about 900 miles). Much of that training has focused on the mountains, where I've tallied 12,000 vertical feet of gain and 24,000 feet of change. Though my runs have been as short as 4.3 miles (a quick recovery jog one day after a big workout), I've also been working in one major run each weekend. This past weekend, it was a 29-miler that I cranked out in about five hours.
Looking ahead, there's not much time left to prepare for Virgil Crest. The race is five Saturdays from today. That means that I have four weeks left of training, and only three long runs (each of about 30 miles or so) before I start my taper. Other than that, I'll be relying on the base of endurance I've built over the course of this season.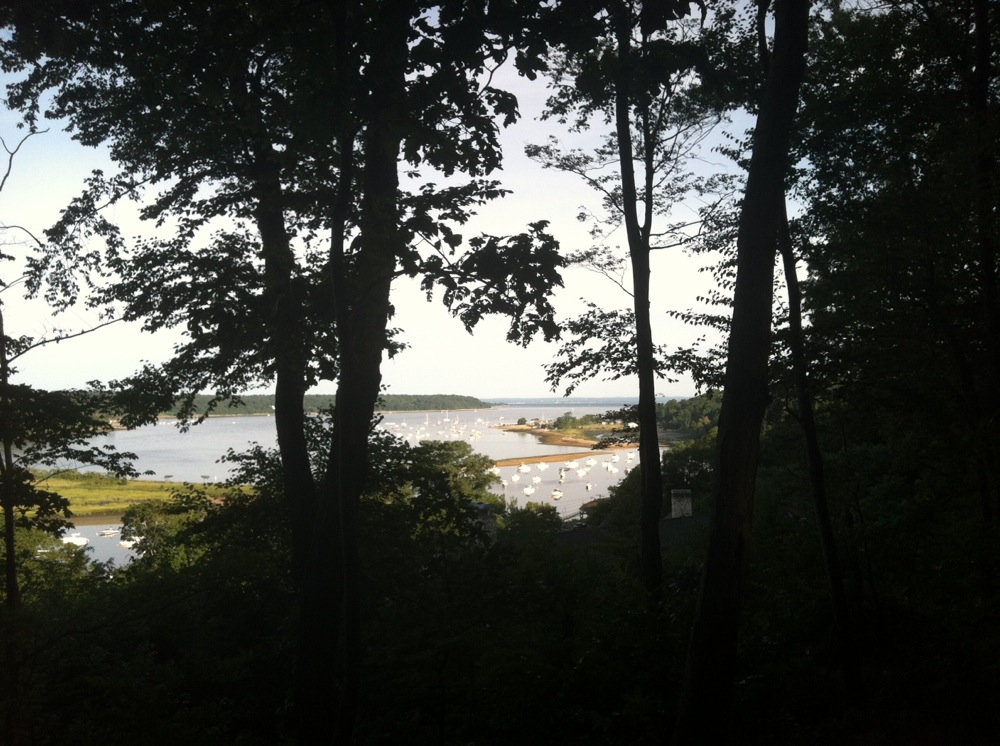 Cold Spring Harbor through the trees on the N-S Greenbelt
I have bold ambition for this year's race. After a Top 10 finish in 2010, I had a rough go of it last year, thanks to a series of illnesses that undermined my health and training through much of the 2011 season. This year, I'd like to recapture a Top 10 finish. I'd also like to finish in under 10 hours, which would be a new personal record. Keep in mind that I've never run the Virgil Crest faster than 11:43, so going sub-10 would be a major improvement. However, I ran 10:17 at the North Face Endurance Challenge at Bear Mountain earlier this year on a similarly difficult course, so I think sub-10 is entirely possible for me on a course such as this.
We'll see!
–Pete