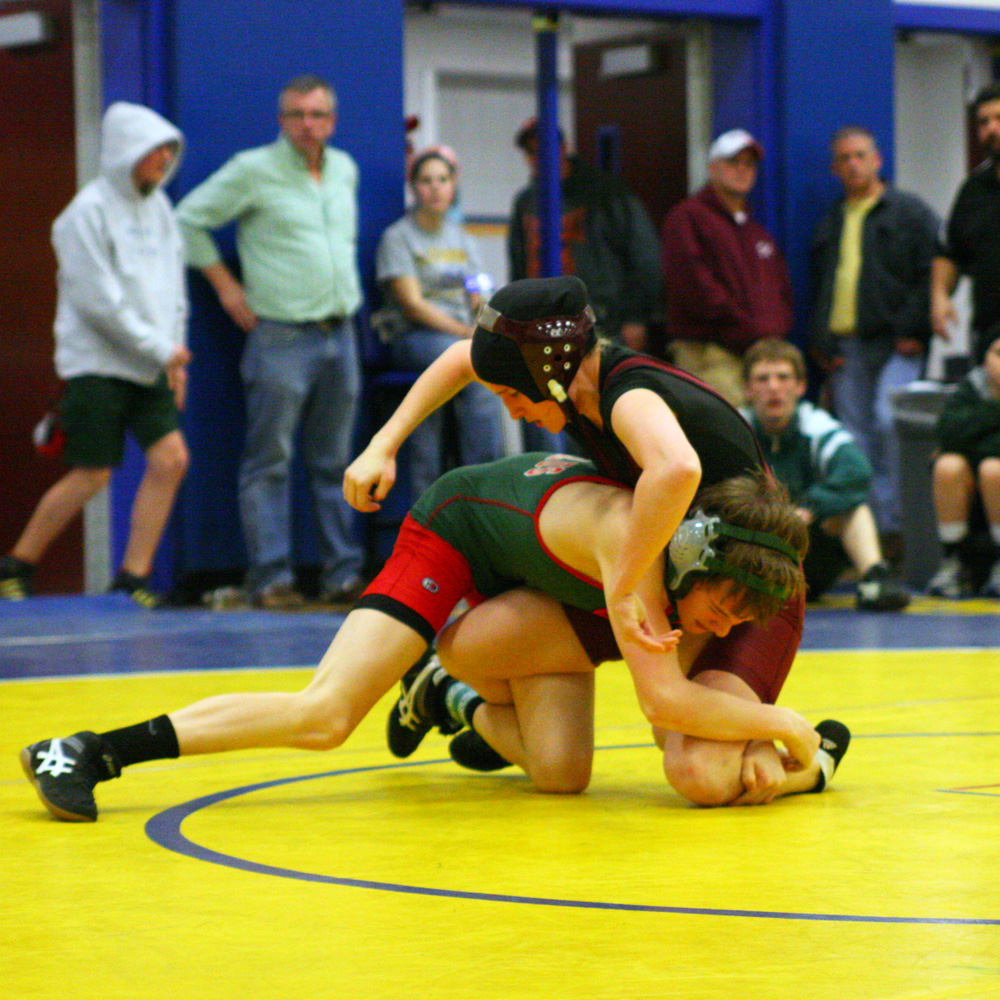 Katherine Sumner in black top and maroon singlet.
In The Gluten-Free Edge, Melissa (Gluten Free for Good) and I interview and profile dozens of amazing gluten-free athletes. One of the wonderful challenges of writing the book was that we discovered many more gluten-free athletes than we could ever hope to fit within the book's pages. And so, we're featuring more athletes here on No Gluten, No Problem in "Athlete Insight," a recurring series. Learn from them. Be inspired by them. And see that—whether you're gluten-free for medical reasons or voluntarily to gain a performance edge—gluten-free athletes are out there, living an active gluten-free life to the fullest.
Katherine Sumner
High school wrestler
Born: 1997
Lives: New York
Gluten-free since: 2011
Fourteen-year-old Katherine Sumner has been active in sports for as long as she can remember—soccer, swimming, running cross country, field hockey, track & field. Her foray into wrestling started six years ago, when she was in third grade and her younger brother Leland came home with forms to join the wrestling team. He asked his sisters—Katherine and Mary—if they wanted to join, too. "Mary instantly said no, but I decided to try it," says Katherine. "I've been with it ever since."
In 2011, though, she started experiencing health problems. She was fatigued much of the time, and by September, Katherine was having severe stomach pains that were becoming more and more frequent.
There was a family history of problems with gluten. Katherine's grandmother, aunt, and father were all diagnosed with celiac disease. Four years ago, she was tested, too. Those test results were negative. But with her recent problems, her parents decided to have her tested again. This time, she came back positive for celiac disease. That was in November.
"It wasn't as big of a change for me as it would be for some people," she says, "because I was already eating gluten-free at home with my dad." The biggest change, she notes, was eating outside the home with friends and family. Fortunately, her friends and teammates have been supportive of her new dietary needs.
Most importantly, on the gluten-free diet, Katherine's health has returned. "It took a little while, but now my body is feeling great! I feel more awake and healthier than I have in a while," she notes. "I'm able to think clearer now. I also feel stronger, which is helping with my wrestling."
Favorite gluten-free foods: "There are all sorts of gluten-free foods that I love, but my favorites are parfait and my mom's gluten-free brownies."
When I conducted this interview, Katherine was in the midst of a great high school wrestling season. Her record at the time was 16-10. At just 99 pounds, it has sometimes been difficult finding an opponent in the same weight class, and so 9 of her wins came by forfeit. But of her 7 live victories, 6 have come by pin.
Photo by Dean O'Gorman. Courtesy Nancy Sumner.
–Pete