Before you say anything about the title of this blog post, let me get this out of the way: Yes, I know "gluten-free garden" is pretty much a given. Unless you're row-cropping wheat, barley, or rye (and seriously, who isn't these days?) chances are pretty darned high that you have a gluten-free garden. We certainly do. But I decided to title the blog post that way anyway. Okay? Good. Now let's move on!
Over the course of the summer, we've shared some of the ups and downs of our experience as novice gardeners. We've also shared a good number of garden-infused recipes. Shrimp pasta salad. Zucchini Stir Fry. Caramelized Onion and Sweet Corn Salsa. Zucchini Pancakes. Cilantro Hummus. Zucchini Cupcakes. (Can you tell we initially had a bumper crop of zucchini?)
But with the exception of a photo here or there of zucchini, or cilantro, or basil, we haven't shown you much of the garden…or more importantly, our harvest from that garden. I've been meaning to. Don't get me wrong. Other blog posts seemed to keep taking priority.
However, with Hurricane Irene setting the Northeast squarely in her cross hairs, we're expecting to get tropical storm-force winds here in the mid-Hudson Valley this weekend. Frankly, depending on how strong we get hit, I don't how much garden there will be left to show you next week. It was potentially today's Friday Foto, or never.
And so here you are: a representative sampling of our garden harvest over the course of the past three weeks or so. I hope you enjoy seeing our garden's bounty as much as we've enjoyed eating it!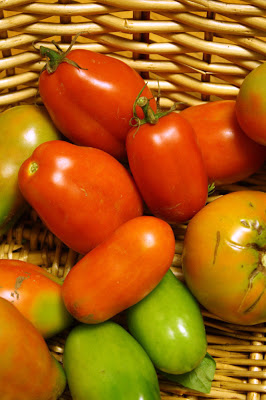 San Marzano, Roma and Beefsteak tomatoes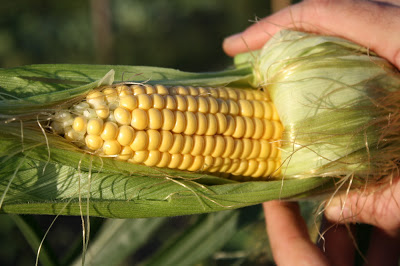 Sweet corn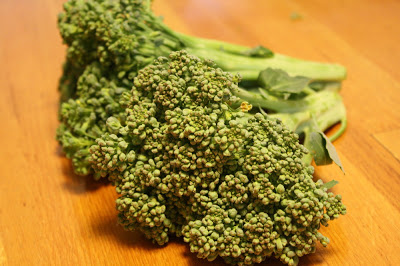 Broccoli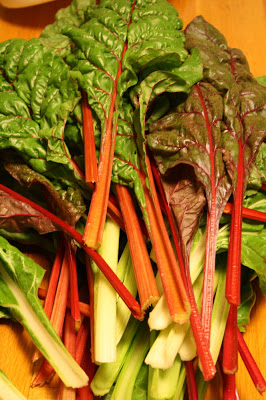 Swiss chard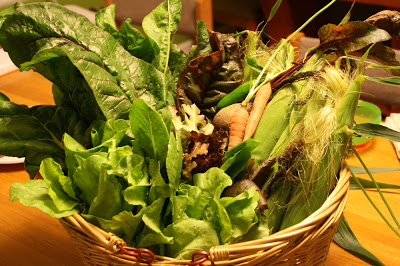 A typical harvest basket, which we collect about once a week – plenty of lettuce, some Swiss chard, some ears of corn, carrots, beets, jalapeno peppers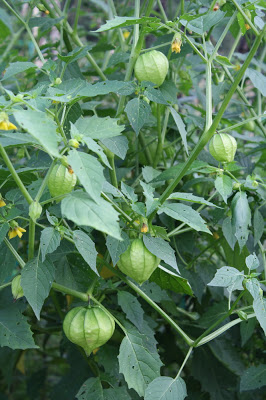 Tomatillos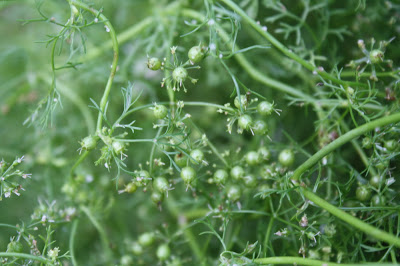 Cilantro gettin' all coriander up in our house
We're still waiting on a few crops to finish maturing. The winter squash are about ready to harvest. The bell peppers are getting close. We're optimistic we might get some Brussels sprouts. All in all, it's been a glorious first season for us, and hopefully Irene won't bring it to a close earlier than expected.
– Pete