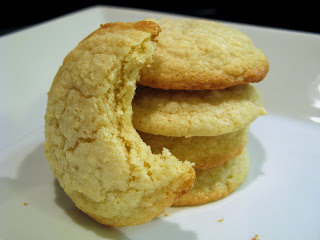 There's no doubt about it. Kelli is a woman who loves her almonds. We've joked about it before – how even as a very young child, you could find her with a spatula in one hand, and a bottle of almond extract in the other. Invariably, as each December comes around and Kelli's birthday looms, I ask what kind of birthday cake she'd like me to bake for her and the response is always the same: almond cake.
This year was no different, but when all was said and done (and the almond cake was eaten) I had some leftover almond paste that I didn't need for the recipe. Not wanting it to go to waste, I set about concocting a gluten-free almond cookie recipe that would allow me to use the remaining almond paste.
Shortly after baking the inaugural batch, I went out for a day of backcountry skiing with two friends – Andrew and Josh – near Vail Pass. I was just out for the day, but they were staying the night at Jay's Cabin, one of the three huts that make up the Shrine Mountain Inn. Before heading up onto Shrine Ridge to ski, we stopped at Jay's Cabin so Andrew and Josh could drop off their overnight gear (no sense lugging that heavy stuff up the mountain to ski…). As we sat on the deck, overlooking the Gore Range north of Vail Pass, I pulled out a zip-top bag of my fresh almond cookies and passed it around. Upon taking a bite, Josh declared: "These are gluten-free? They taste just like my wife's grandmother's recipe!" Success.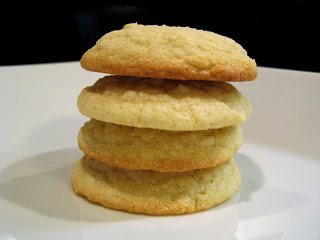 Here's how to make them:
1/2 cup salted butter, softened
1/2 cup sugar
1 egg
1 cup Artisan GF Flour Blend
1/2 tsp xanthan gum
6-8 oz GF almond paste
1 tsp GF vanilla extract
1. Preheat your oven to 400 degrees Fahrenheit.
2. Using a stand mixer, cream together the butter and sugar.
3. Beat in the egg, almond paste, and vanilla extract.
4. Add the xanthan gum, and then gradually mix in the flour until well blended.
5. Use a 1.5-inch cookie scoop to place dough balls about 2 inches apart on an ungreased cookie sheet.
6. If using 6 oz almond paste, bake for about 9 minutes. If using 8 oz almond paste, bake for 11-12 minutes.
Enjoy!
– Pete