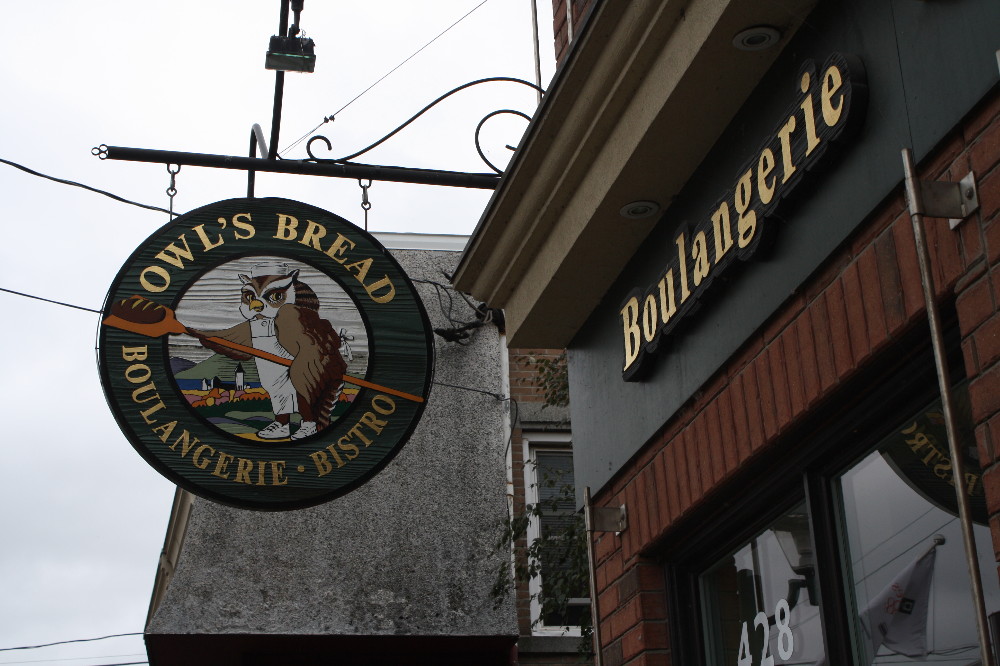 During our camping trip at Mont Orford in Quebec, the weather forecast one day was looking a little less than ideal, with something like a 70 or 80% chance of rain. So, we headed into the nearby town of Magog, a quaint village on the northern shore of Lake Memphremagog, for a little sightseeing.
As we walked the main drag, lined with a number of inviting restaurants, we stumbled upon Boulangerie Owl's Head, a bread bakery named for nearby Mount Owl's Head. A bilingual French-English sign in the front window noted that the bakery offered gluten-free breads on Wednesdays. It was a Tuesday. We resolved to return the next morning, our day of departure back to the states.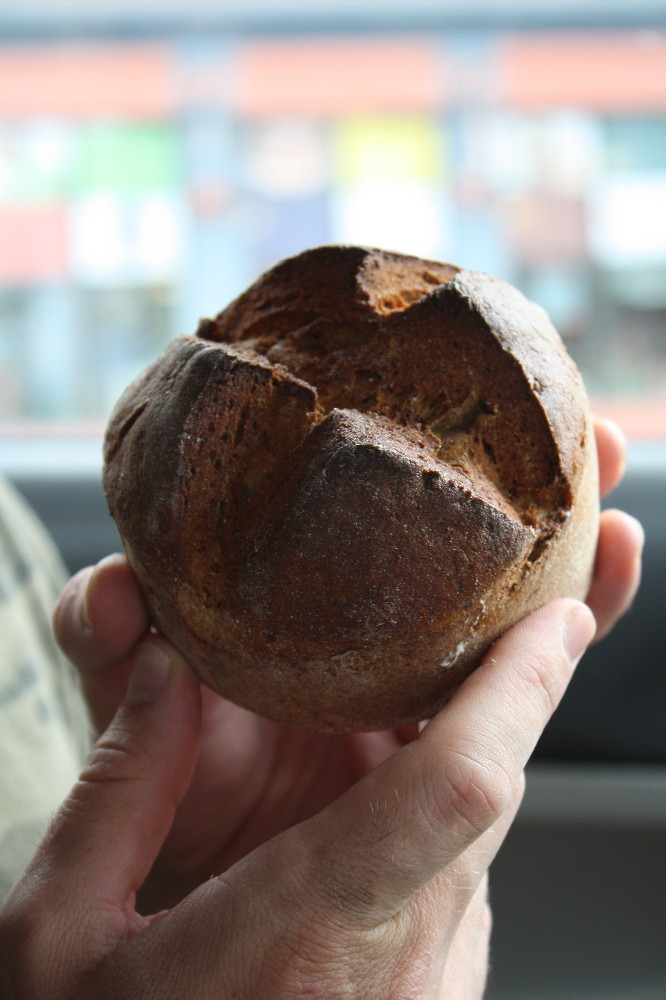 We had such high hopes. Overnight, we entertained visions of an elaborate spread of French-inspired gluten-free options: baguettes, croissants, pastries. The reality fell far short.
In practice, Boulangerie Owl's Head—at least on that day—offered a single gluten-free bread, in sizes small and smaller, which cost $6.25 and $3.50 Canadian, respectively. The bread is made in-house from rice flour, buckwheat flour, and a third flour we had trouble translating from the French, but which we suspect is garbanzo bean flour, plus maple syrup and olive oil. It is displayed on a common wooden rack alongside and beneath gluten-ous breads, which raises some serious cross-contamination concerns.
Fortunately, you're not missing much if you wisely opt to take a pass. This was one of the worst gluten-free breads we've ever had. When someone describes a loaf of bread as being dense and heavy like a brick, this bread should be the standard against which all others are judged. We couldn't even cut it with a knife. We tore it apart with our hands, took a requisite bite, and opted to give the rest to the birds, so to speak.
On the plus side, our campsite cuisine on this trip was glorious … coming in a blog post next week!
–Pete