Today is National Celiac Disease Awareness Day. There's lots I could write about celiac disease – what it is, how prevalent it is, how rates of the disease are rising, how it impacts health. But I'm not going to. I've said it all before, in pieces here and there, on the blog. And I'm sure other bloggers and gluten-free/celiac organizations will cover that ground more than adequately.
Instead, I'd like to use the day to plug a bunch of upcoming events:
First and foremost, did you hear that – thanks to the efforts of many organizations, companies, bloggers, and others in the GF community – the FDA has finally taken notice and reopened the comment period for gluten-free labeling? It's not a GF standard for the US. Yet. But it's a step in the right direction, and is long-awaited progress after the process had stalled for several years. Visit the FDA website and submit your comment today!

Secondly, for those of you in the New York City area, Kelli and I are going to be at G-Free NYC on the Upper West Side on Sunday, September 18, from 1-3pm. They're calling it a "meet, greet, and eat." We'll be bringing samples of mini cupcakes. (We're thinking mocha, and since fall is fast approaching, pumpkin spice with cinnamon vanilla frosting.) Come on by and say hello!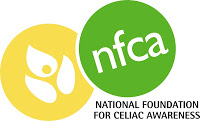 Thirdly, as you've heard from me incessantly in recent weeks, on Saturday, September 24, I'm racing in the Virgil Crest 50-mile ultramarathon to raise money for the National Foundation for Celiac Awareness. So far we've raised more than $2,340 (47% of my goal). With the race less than two weeks away, we're in the final push (both training and fundraising). Check out the fundraising page, and make a donation today!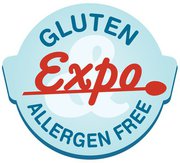 Finally, one week later, on Saturday, October 1, I'll be at the Gluten & Allergen Free Expo in Dallas. I'm co-teaching a 4-hour class called "Bread & Beyond." Mary Capone and Brittany Angell will be joining me. We're each tackling one or more gluten-free breads. I'll be walking folks through the finer points of crafting a genuine boiled-then-baked Long Island bagel. After the class, I'll be on hand at the Expo to sign cookbooks, chat, answer questions, etc. Get your tickets today!
– Pete