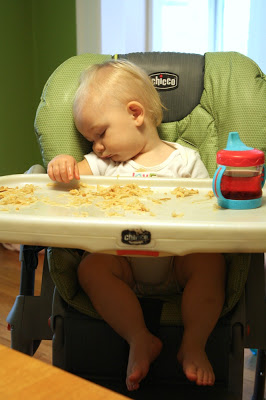 How I'm going to feel immediately following the race
As she has for so many parts of the country lately, Mother Nature hasn't given us a break. First it was Irene. Most recently, it's been the remnants of Lee. More prolonged, steady, heavy rain. More flooding.
I'm not normally one to bring up the condition of the trails and the weather. I typically take it as it comes, sun, rain, snow, whatever. But many local trails are borderline unrunnable. Some area roads are under water and/or washed out. This definitely qualifies as training under adverse conditions.
Needless to say, in the week-plus since my last training update, I haven't gotten in nearly the mileage I had planned. Instead of 10- to 15-mile runs, I've managed 5- to 10-mile runs. Plus, many of those miles have been on paved and gravel roads, instead of trails. At this point, I'll take what I can get.
As of this writing, I'm just shy of 300 training miles since I started tracking after my hospitalizations this past spring. With just two weeks to go until the race, under best-case circumstances, I'll manage another 50 miles or so of trail running. This will bring my pre-race training mileage to 350. Compare that number to last year's pre-race training mileage, which was 550. That's a 200-mile difference. Holy cow.
On the positive side, this is right on track. When I originally announced the 2nd Annual Gluten-Free Ultramarathon Challenge, I had 190 miles under my belt, and estimated I'd log another 150, for a total of 340. And here I am, pretty much on the mark. (I was quite pleased to discover this when I looked back!) I also noted that I'd take a different approach to training this summer, focusing on a bit shorter mileage during my runs, but with increased intensity. That too has panned out. (My longest training run this summer will be 20 miles or so, compared to 32 miles last summer.)
Even so, the big question is how I'll feel on race day. Overall, it's been a good summer. Since the hospital "episode," I've remained largely healthy, largely free of injury, and – with the exception of one gluten cross-contamination from a restaurant while traveling – confidently gluten-free. This all bodes well for the race.
The big variable, though, is the race itself. It's not a distance to take for granted. Just because I handled it well last year doesn't mean I will this year. Race day – just two weeks away – will tell all.

The other race I'm running (in case you haven't noticed), is the fundraising race. I'm trying to raise $5,000 for the National Foundation for Celiac Awareness…$100 per mile. I'm once again thrilled to report great progress thanks to your support. We're now at 41% of my goal, with roughly $2,040 raised so far. I'd love to go into the weekend at 50%. Won't you help me – and us – get there? Please visit my fundraising page and help make it happen.
This week I announce two new corporate sponsors, who have generously donated to the NFCA. The first is this week's Featured Sponsor: New Planet Gluten-Free Beer. They're a 2x Supporter, having also donated to the NFCA during last year's inaugural Gluten-Free Ultramarathon Challenge. We're pretty big fans of New Planet. You may have caught our review of their Off Grid Pale Ale, our review of their Raspberry Ale, our review of their Tread Lightly Ale, or New Planet's impressive performance in our Great Gluten-Free Blind Beer Tasting.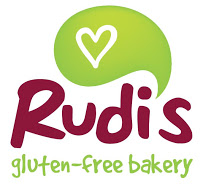 Secondly, I'm announcing an additional Sustaining Sponsor: Rudi's Gluten-Free Bakery. They make some of the best gluten-free bread you'll find in the supermarket, and they've recently added pizza crust, as well as multigrain hot dog rolls and hamburger buns. Like New Planet, Rudi's is also a 2x Supporter, also stepping up for a second year in a row after supporting the NFCA as a Sustaining Sponsor in last year's inaugural Gluten-Free Ultramarathon Challenge. Thank you Rudi's and New Planet!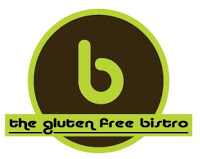 Finally, a reminder that the other Sustaining Sponsor is The Gluten-Free Bistro, which makes an awesome pizza crust, all-purpose flour blend, and pasta.
Please note that these sponsors are not advertisers. When I say we love 'em, it's because we love the company and the product. When I link to past reviews, they are independent, unbiased reviews of these company's products. We've taken no money from these sponsors. All of their "sponsorship" money goes directly to the NFCA as a donation. We never see a dime. I plug them here on the blog as a way to say thank you for their support of a cause we all have a stake in. It doesn't hurt that we also love these companies, and you can look back and read our reviews to find out exactly why.
But enough of that. It's time to focus back on the training. An ultramarathon is looming, and the clock is ticking…
– Pete