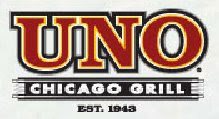 As we approach Christmas in a few short weeks, No Gluten, No Problem just as rapidly approaches its five month anniversary. Since we went live in late July 2008, you – our readers – have come from all 50 states and from 39 countries. (Wow!) To that end, Kelli and I strive to bring you diverse content, from recipes to product reviews, from bakeries to restaurants, that will appeal to a wide cross-section of the gluten-free community. Though we're based in Colorado, we've blogged about bakeries like Mariposa in California, and Shabtai in New York. Similarly, we've blogged about restaurants like the Yankee Smokehouse in New Hampshire, and national chains such as P.F. Chang's China Bistro, to name a few.
However, I'm self-aware that we've been more Colorado-centric than usual lately, with restaurant reviews of places in Boulder, Breckenridge and Steamboat Springs in recent weeks. I'm happy to report that our blog is (virtually) headed on the road again, with upcoming stops in Oregon at the Arico Natural Foods Company, and in Connecticut at Aleia's gluten-free bakery. Keep an eye out for those posts in the near future!
We hit the road today, too, with a stop at the national chain, Uno Chicago Grill. Uno has been a very proactive restaurant in terms of addressing the dietary needs and restrictions of its customers. The nutrition section of the website is loaded with useful info, including a sub-section on gluten-free cuisine (click on "gluten-free" under dietary category to view the GF menu). The GF menu currently includes more than 30 items, ranging from entrees to salads to sides to dessert.
The big news, though, is that Uno recently became the nation's first casual dining restaurant chain to offer a gluten-free pizza (two pizzas, actually – plain cheese, and pepperoni). The move was announced in an article in QSR Magazine, which serves the quick service restaurant industry. (Thanks to my sister-in-law, Karla, for tipping us off to the news!) Uno spent more than a year researching and developing a recipe for the crust, which in the end used rice flour, tapioca starch, potato starch and extra virgin olive oil, among other ingredients.
For now, Uno is field-testing the new pizzas in its New England region, so those of you in Maine, Vermont, New Hampshire, Rhode Island, and Massachusetts, eat up and please report back to us or comment here with how you like the new GF pizzas! The rest of us can expect to find the GF pizzas at our local Uno Chicago Grill sometime in 2009. Happy dining…
– Pete