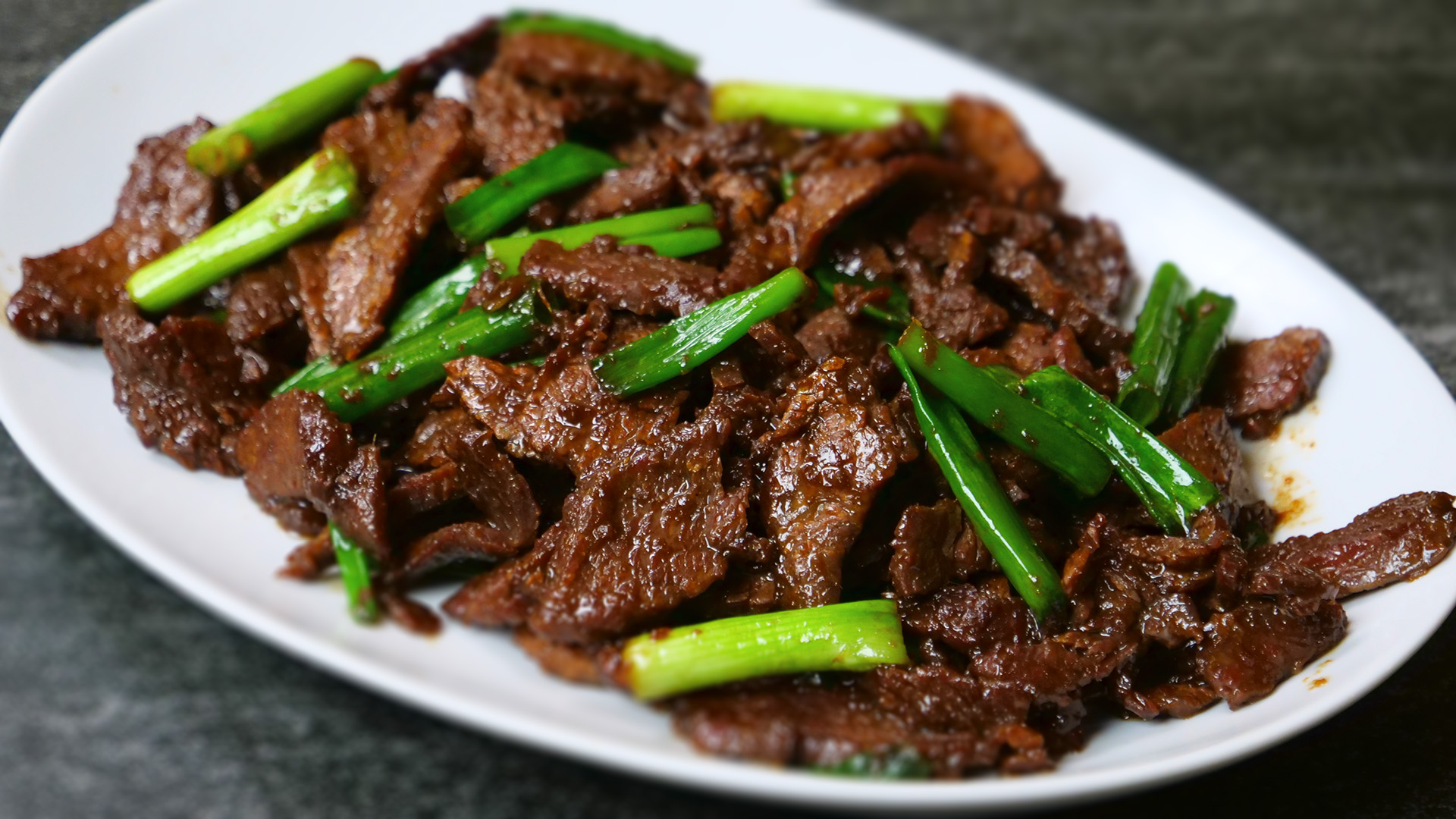 Copycat recipes abound for the popular Mongolian Beef dish at P.F. Chang's China Bistro. Most tackle the recipe in two parts: 1) in one pot they make the sauce, 2) separately, they dredge the sliced beef in cornstarch and pan-fry in a skillet or wok before tossing together with the sauce.
We take a slightly different approach: we skip the cornstarch, instead marinating the meat in the sauce and preparing the entire dish in a single skillet. The results speak for themselves!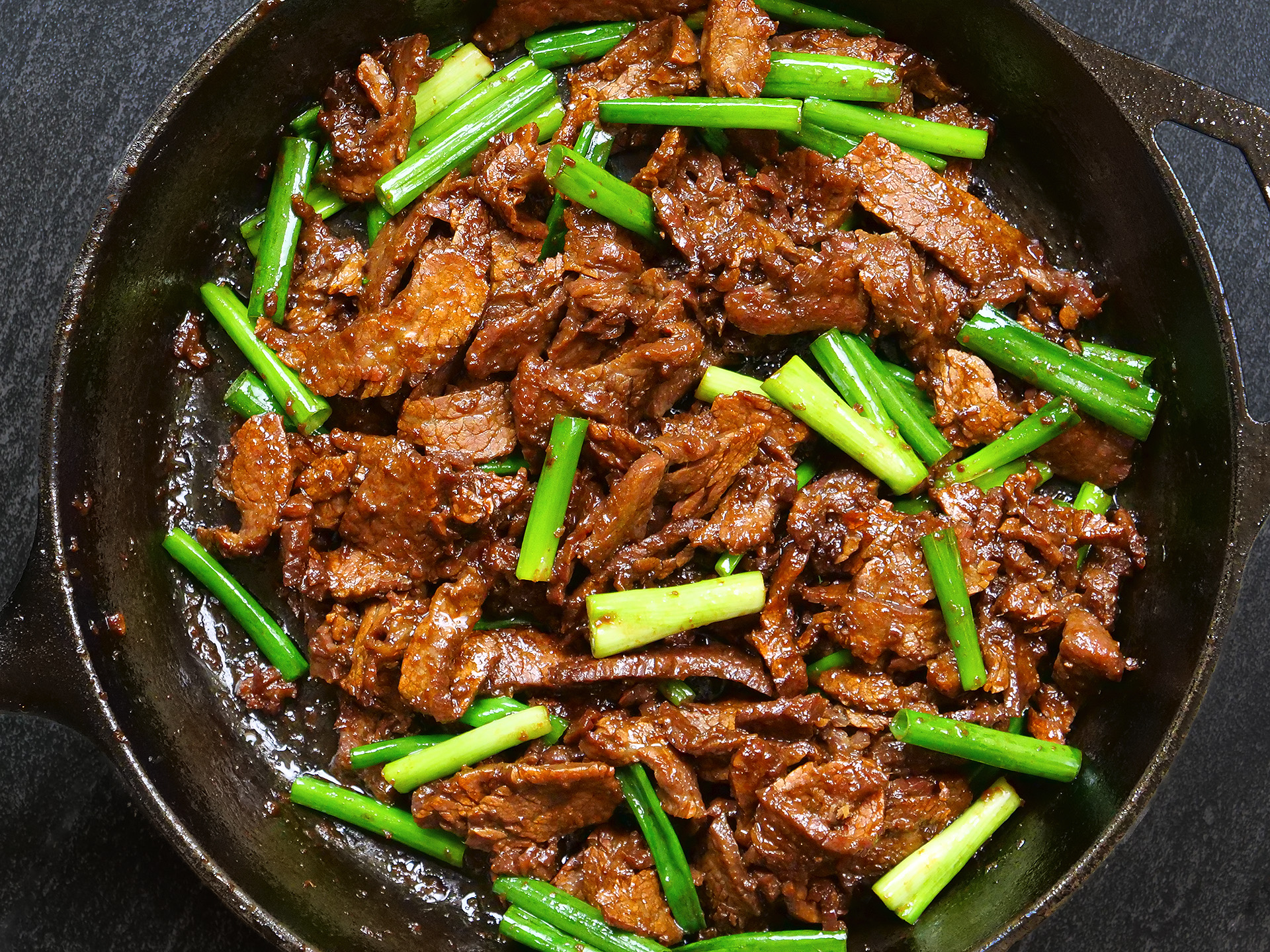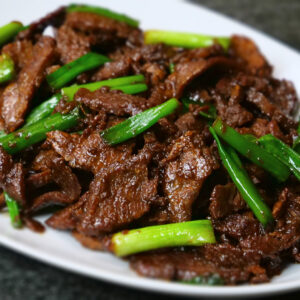 Mongolian Beef
Ingredients
1

tbsp

grated ginger

4

cloves

garlic, grated

1/3

cup

packed brown sugar

1/2

cup

tamari

(wheat-free / gluten-free soy sauce)

1/2

cup

water

1.5

lbs

flank steak

Olive oil

(refined olive oil, NOT extra virgin, or other vegetable oil for frying)

8

scallions

(cut into 2- to 3-inch segments)
Instructions
To make the marinade, whisk together the ginger through water.

Cut the flank steak across the grain into slices about 1/8 inch thick. (Too thin, and the slices will fall apart during pan frying.)

Toss the marinade and flank steak together in an airtight container and refrigerate for one hour.

Shortly before cooking, remove the flank steak from the refrigerator and preheat a cast iron skillet, wok, or other heavy skillet over medium-high heat on the stovetop.

Add 1 tbsp oil to the skillet and pan fry the flank steak. Reserve any remaining marinade.

Important: Pan fry in batches, as necessary, so that the steak is in a single layer without too much crowding in the skillet. Allow the steak to brown and the sugars in the marinade to caramelize on the first side (about 3 minutes) before turning and caramelizing on the second side (another 2 minutes). Remove to a serving plate and repeat with additional batches, adding a further 1/2 tbsp oil to the skillet before each batch.

Once all the steak has been pan fried, add the remaining marinade to the skillet and use a spatula or spoon to deglaze the bottom of the skillet. The marinade will quickly thicken and become bubbly. Add all the steak back to the skillet and toss to coat. Remove from the heat.

Add the scallions and toss with the meat, allowing the scallion to wilt in the residual heat.