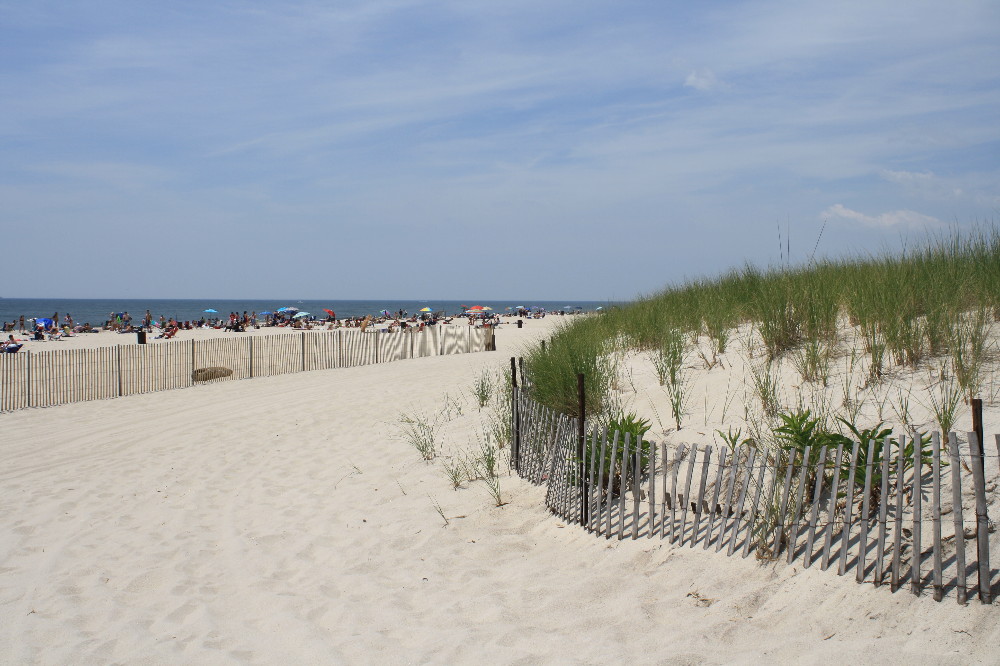 Robert Moses State Park, south shore of Long Island, NY
It's August, which means it's National Peach Month! Last week, we featured a brown sugar peach angel food cake for the latest Gluten-Free Ratio Rally. This week, we're offering up a lemon-peach barbeque sauce. (No promise that we'll do even more peaches next week, though…)
Like our Island BBQ Sauce, which features pineapple and guava, our lemon-peach barbeque sauce features a blend of acidic and fruity ingredients (lemon and peach, respectively, in this case) to create a seasonal, bright, well-balanced bbq sauce that's very versatile.
Nothing says "summer" like grilling/barbeque and peaches. Even better when they come as a combo package.
Lemon-Peach Barbeque Sauce
Ingredients
1/2 cup peach juice (such as Ceres)
1/3 cup ketchup
1 1/2 tbsp molasses
1 1/2 tbsp light brown sugar
1 tbsp Worcestershire sauce
juice of 1 lemon
splash tamari wheat-free soy sauce (or gluten-free soy sauce)
dash black pepper
dash paprika
Steps
1. Combine all ingredients in a bowl and whisk to mix well.
2. Use about 2/3 of the sauce to marinade your chosen protein and brush while grilling.
3. With the remaining 1/3 sauce, bring to a boil and reduce until thickened to desired consistency. Serve the sauce on the side or over your cooked protein.
Degrees of Free-dom
This recipe is: gluten-free, dairy/lactose/casein-free, peanut-free, tree-nut-free, fish-free*, shellfish-free, vegetarian*.
Notes
To make this recipe refined-sugar-free, substitute additional molasses or an alternative sweetener (such as honey or agave nectar) for the light brown sugar. Also be sure to check that your ketchup and/or Worcestershire sauce contain no added refined sugar.
* To ensure that this recipe is truly fish-free and vegetarian, check the ingredients on your Worcestershire sauce and confirm whether or not it contains anchovies.
Enjoy!
–Pete