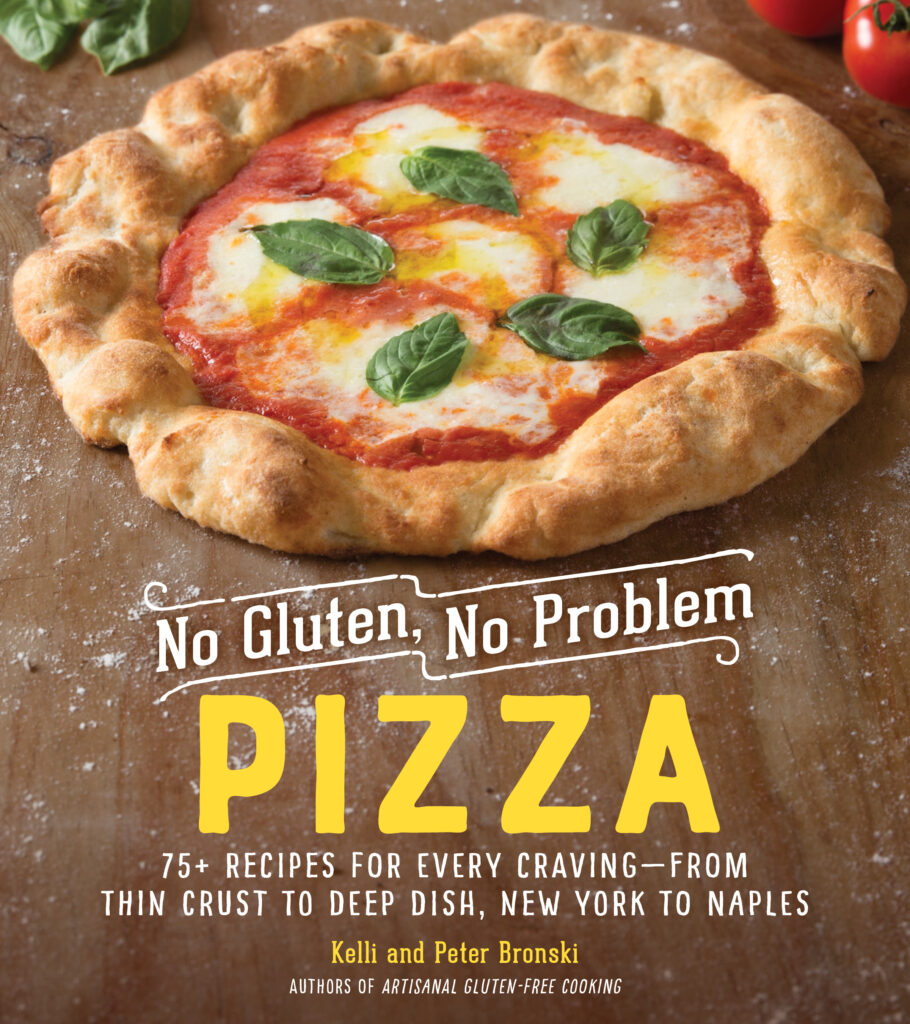 For those who are gluten-free, the best Italian-American food is often off-limits—calzones, flatbreads, and of course, pizza. No more! No Gluten, No Problem Pizza is finally delivering, so now you can have your gluten-free pizza and eat it too!
Inspired by the popularity of their Sunday family pizza night, the Bronskis have created a cookbook that divulges the secrets behind their perfect pizza pies, including:
Recipes for a number of gluten-free doughs and styles, including New York–style thin crust, Chicago-style deep dish, Neapolitan, Roman, and Sicilian, as well as other Italian-American classics like focaccia, flatbreads, calzones, and more
An accessible guide to learning how to use simple tools like a baking steel, parchment paper, and pizza pans to master your technique and transform your kitchen into a pizzeria
Tips on properly preparing toppings to maximize flavor as well as detailed instructions on the best combinations, such as prosciutto and arugula, pepperoni and Italian sausage, Brussels sprouts and pancetta, and so much more!
In addition to the classics, the Bronskis also provide flavor profiles that go well beyond the Italian-American core (such as Mexican, BBQ, Thai, and other flavors), and they also offer modifications for crafting pizzas using little to no refined sugar, Top 8 allergens (nuts, peanuts, soy, etc.), dairy—you name it!— with vegetarian, vegan, Paleo, grain-free, and yeast-free options along the way.
Packed with tips, tricks, and a bunch of pizzeria-quality recipes, No Gluten, No Problem Pizza is the definitive guide to homemade, pizzeria-style pizza and more, without any of the gluten, yet all of the heavenly flavor and texture.