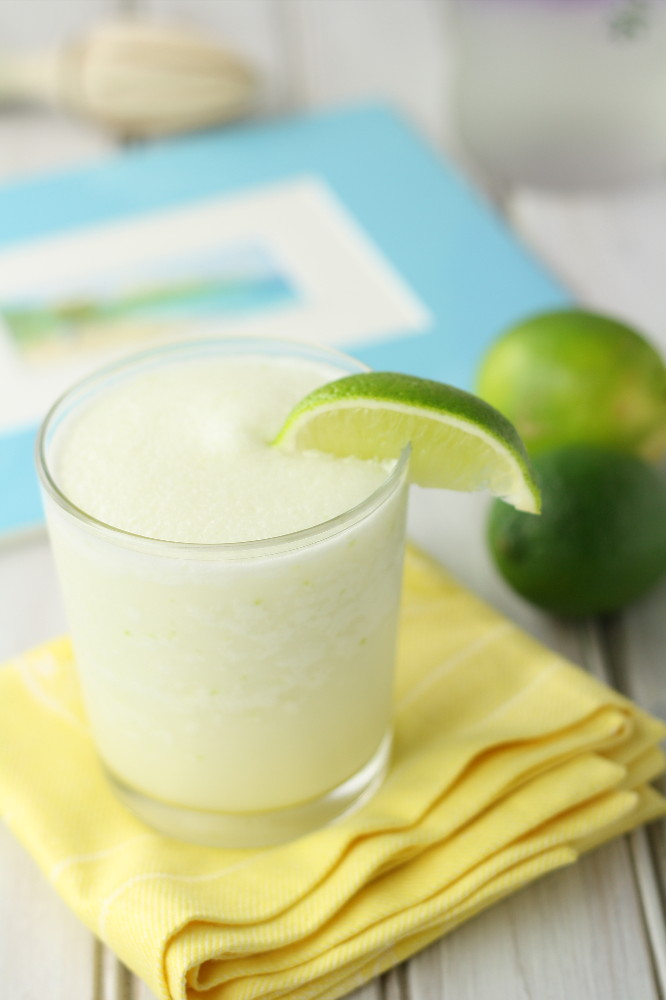 Earlier this week we posted gluten-free recaps (part 1 and part 2) of our recent vacation to St. Croix in the U.S. Virgin Islands. Today it's time to share a recipe inspired by the trip. It's a frozen cocktail we're calling a Lime and a Coconut.
Go ahead and sing it now, because we know you must be thinking it: "She put the lime in the coconut, she drank them both up…" Good ol' Harry Nilsson and his song "Coconut." But I digress…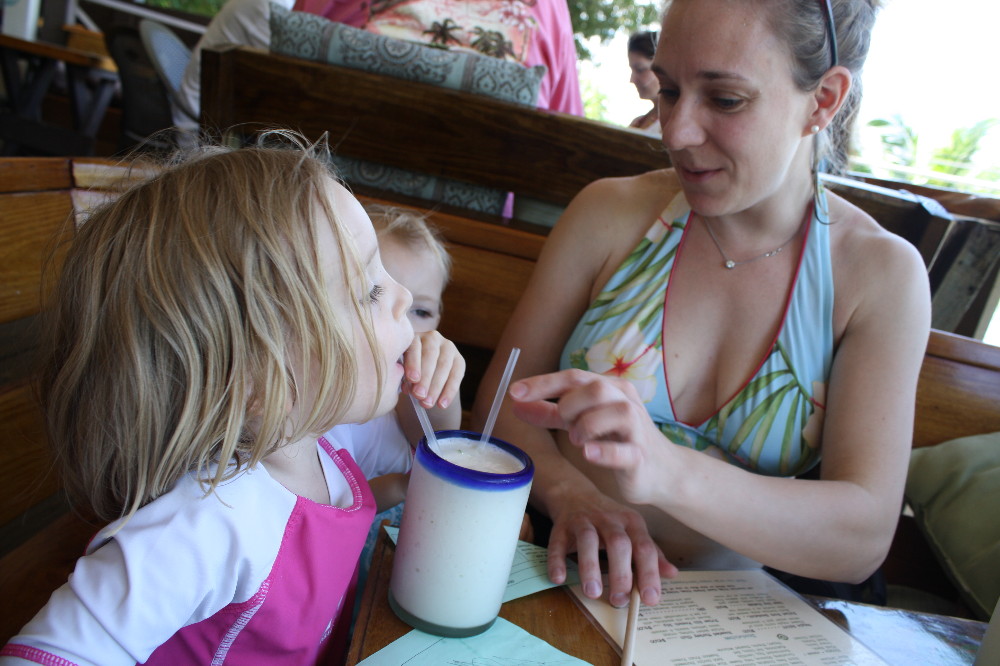 The younger Bronski ladies enjoying a virgin version of the original inspiration for this cocktail. At Eat @ Cane Bay in St. Croix, U.S. Virgin Islands.
We discovered the source inspiration for this tasty beverage while visiting Cane Bay. While lounging on the beach, a server from the nearby restaurant Eat @ Cane Bay came by with small samples of a cocktail du jour. They were hoping to entice beachgoers to come in to the open-air joint for cocktails, and perhaps some lunch.
Boy did it work for us. We were caught, hook, line, and sinker. This drink wasn't good. It was great. Coconut. Fresh lime. Local rum. What's not to love?
Upon returning to New York, we set about developing our own version and today's recipe is the delicious result. And heck, with the green lime, that makes it appropriate for St. Patrick's Day this upcoming weekend, right? Because what's more Irish than a rum-based Caribbean cocktail?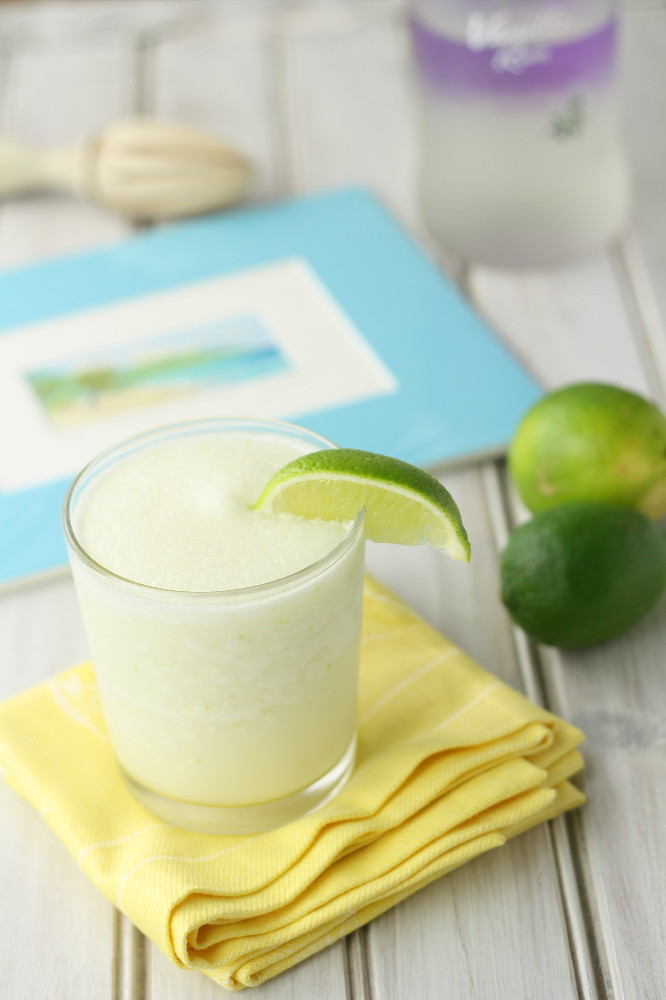 Lime and a Coconut Cocktail
Makes 4 short glasses, or 2 tall glasses
Measurements based on 1 shot = 1.5 fluid ounces = 3 tablespoons
Ingredients
4 shots Cruzan vanilla rum
4 shots cream of coconut (sweetened coconut cream, such as Coco Lopez)
1 shot agave nectar
1/2 cup fresh lime juice (about 2 to 3 limes)
1/4 fresh lime
1 tbsp finely shredded, unsweetened, dehydrated coconut (such as Let's Do…Organic)
2 large cups ice (500g by weight)
Lime wedges, for garnish
Steps
1. Add all ingredients to a blender and blend until smooth. Garnish glasses with wedges of lime.
Notes
The recipe calls for 1/4 fresh lime. Yes, the whole thing … rind and all. Depending on how powerful your blender is, it may be a good idea to cut up the 1/4 lime into smaller pieces, but either way, in it all goes!
For the dehydrated coconut, we used finely shredded coconut like that used in baking. The texture is much finer than traditional shredded coconut, like you might use to make coconut macaroons, and works better in this cocktail. (We tried both…)
Degrees of Free-dom
This recipe is: gluten-free, dairy/lactose/casein-free, peanut-free, fish-free, shellfish-free, egg-free, soy-free, corn-free.
Depending on your perspective on coconut, this recipe may also be considered tree-nut-free.
This recipe can also be made refined-sugar-free by using unsweetened coconut cream and additional agave nectar.
The recipe is easily made virgin/alcohol-free by omitting the rum.
Nutrition Info
It's a cocktail. Do you really need nutrition info?
Enjoy!
–Pete